Bali is by far one of the best places for a family vacation. This tropical island with many beautiful beaches and thousand of temples great for peoples of many ages, even for kids. As a Bali family photographer, it is my job to find great spots for family photos, engagement sessions, proposal…you get the idea. I've compiled a shortlist of some great spots in and around Bali that suitable for young kids. You probably don't want your kids to walk or crawl in the cliff or the rice fields (although it is a very popular location for proposals and engagement photos). But for easy parking and easy walking plus great backdrops for photos, check out my list of six kids friendly spot in Bali for a family photoshoot!
See also:
1. Melasti Beach
My first and probably favorite location is Melasti Beach Ungasan. The white sandy beach is very easy to access from the parking area. Unlike many beaches in Uluwatu area, you don't need to walk down so many stairs. Please remember doing a lot of travel before the shoot could make your kids in a bad mood. There's also a Balinese entrance gate for a photoshoot to show the Bali destination background.
Helen & Howard, Bali Summer Family Portraits
2. Monkey Forest Ubud
Monkey Forest Ubud is one of the tourist destinations in the Ubud area. Walking around the giant forest and accompanied by monkeys could distract your kids so they don't feel like doing a photoshoot. But please remember to keep your distance from the monkeys as sometimes they want to steal your stuff!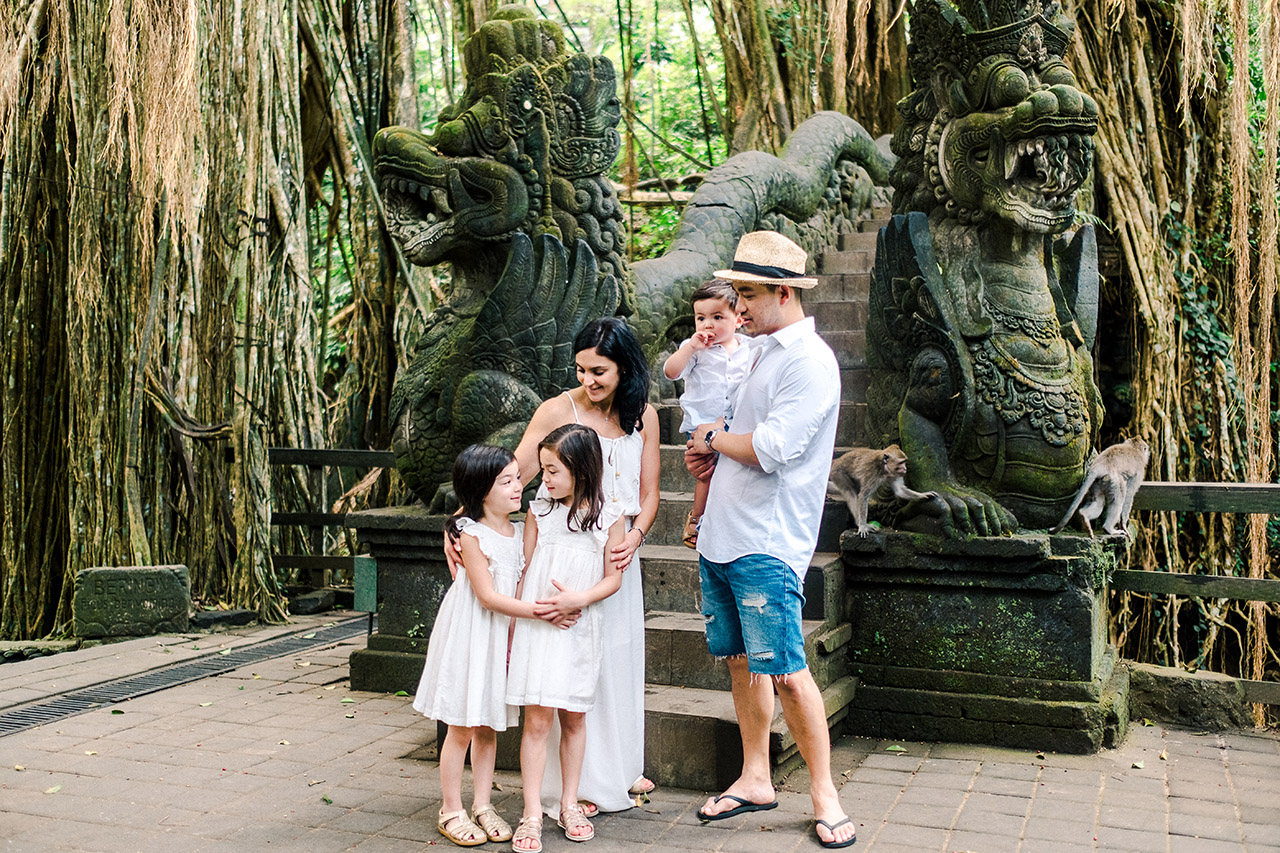 3. Petitenget Beach
Petitenget beach or Seminyak Beach becomes one of our kid's friendly spots in Bali because it's very close to the city centers. The lighting here is always spectacular for some reason. Sunrise or sunset would definitely work here. If you want to have a warm and fun feel to your photos, check this place out.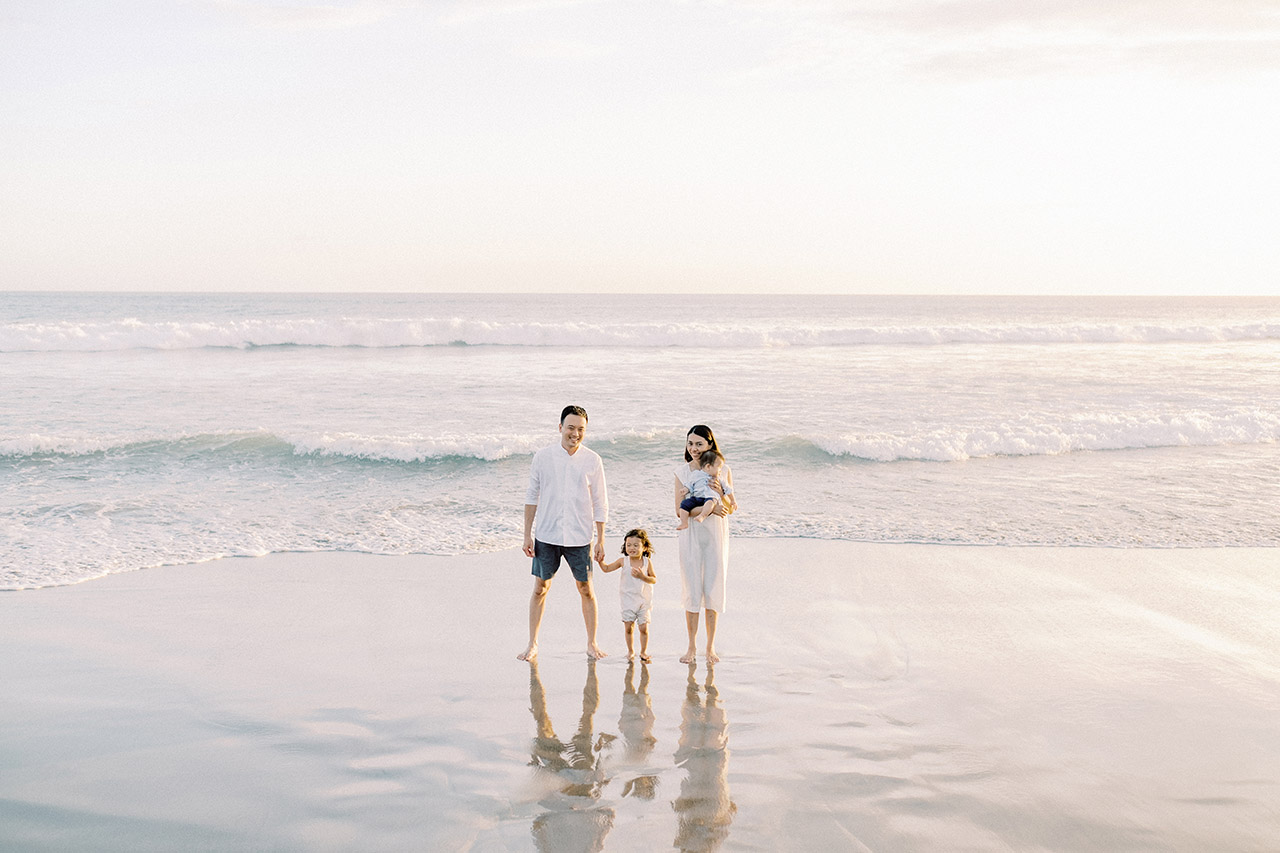 4. Balinese Temples in Bali
Balinese Temples are the most iconic places in Bali. I would recommend shooting at the temples if you wanted to have or show the Bali destination on your photos. You can find thousands of temples in Bali but my favorite one for family shoots is Samuan Tiga Temples or Gunung Kawi Sebatu Temples in Ubud.
Tilia and Pedro, Bali Holiday Family Photo Session
5. Villa Kelusa in Ubud
Another great option for a family session in the Ubud area is Villa Kelusa. Sitting high on the top of the ridge, Villa Kelusa Ubud has a greenery panoramic background along with the rice paddies field on the side. Here I can capture your kids while they are running making the session be more fun!
C&D: Ubud Bali Family Portrait
6. Sanur Beach
If you are staying in Denpasar or Sanur I would recommend Sanur beach for your photo spots. The sunrise is glowing and magnificent here!
Vicky and Ben, Kids and Family Session in Bali
There are many other kids friendly spots in Bali but these are definitely my top picks for easy access and beautiful backgrounds!