V&B: Kids and Family Session in Bali
&nbsp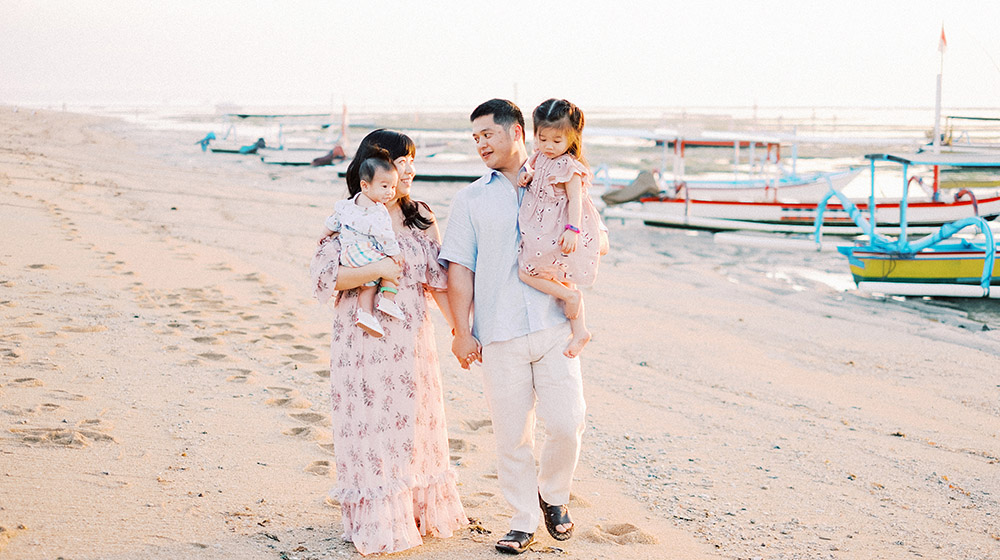 Kids and family session in Bali of Vicky and Ben. A family session is about storytelling and capturing the love, emotion and the bonds we share. It's knowing that childhood is so fleeting and cherishing every milestone from tiny tots, to growing up. We did this fun family session at Sanur Beach Bali on sunrise. Most people who visit Bali think Sanur beach is a little bit boring, but actually, the sunrise is really beautiful and magical here. You can see from this family session how beautiful Sanur Beach is. The beach, while thin, is protected by a reef and breakwaters, so families appreciate the limpid waves. The sand were glowing in the morning if you are lucky you can also see the Agung Mountain from the beach.
Feedback from Vicky and Ben:
"Gusmank had me at "light and airy" when I read his profile, and the photos are dreamy! You would never know from the pictures that we were dealing with a whining 2-year-old, tired baby, sand that hurt to walk on with all the broken seashells, and humidity that us dripping in sweat."
For more ideas on family photos, be sure to read my maternity, baby, children's and family photoshoot section.
Shoot for Flytographer
Comments
comments