C&F: Casual Engagement Session in Tegalalang Rice Terraces Lush Greenery
&nbsp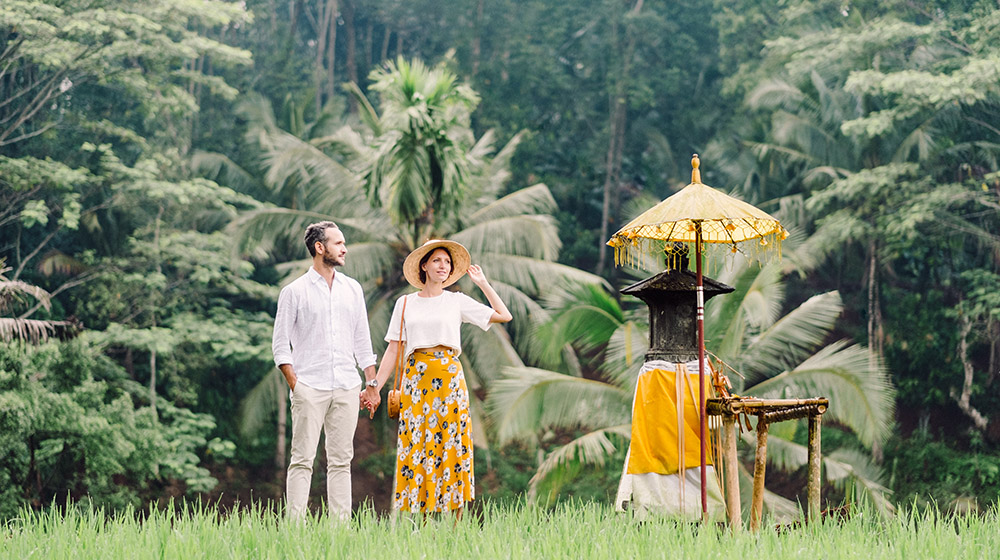 Casual engagement session in Tegalalang rice terraces lush greenery of Carole and Fred. Carole and Fred, the French couple, were engaged a year ago and they planning for their wedding next year. They wanted to do a photo session as they don't have a good picture of them together, while they also want to use the picture as a save a date.
One cannot go to Bali and not make time to see the Tegalalang Rice Terraces. This beautiful rice terraces is located around 3 miles from Ubud central, make it a popular destination for tourist. The terraces were lined up with wild palm trees, as well as colorful plants and flowers bringing in contrasting red and purple shades. Around the area of Tegalalang rice field, there are many cafes and restaurants selling food and drink
The best time get the best lighting to do engagement session in Tegalalang rice terraces is between 7 – 8am, otherwise the lighting will be too harsh. We start the session from the top of the hill, then we hike down and walk up on the other side again, what a fun session!
From Carole and Fred:
Our engagement session in Tegalalang rice terraces was great, you can trust Gusmank. He is so nice and understand what you want. Our photos are amazing ! We love them, thank you Gusmank
Comments
comments