Bali Photography Guide | How to Get The Best Bali Engagement Photos
&nbsp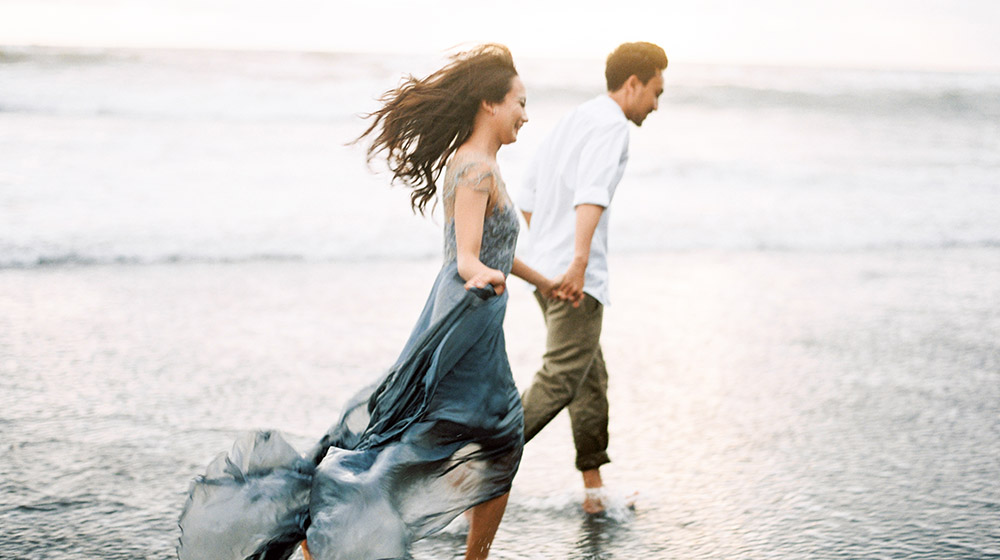 You got engaged! Congratulations!
And what now?
Planning a wedding can be a heavy task and sometimes engagement photos can seem like just another thing on the to-do list. But they can actually be an important aspect leading up to the big day. Here's my Bali photography guide as a professional photographer to make sure that your engagement photos capture your personalities and this monumental time in your lives.
Bali Photography Guide | Before the Shoot
Set the Timing and Location
I photograph almost all portrait sessions using only natural light. I do this because this type of light makes for some stunning photographs! For session in Batur Volcanoes, Tamblingan, Rice Terrace, Campuhan, we'll start so early from 6 or 7am. It's the timing when the sunrise is start appearing, where the light is the "dreamiest". At the waterfall, or monkey forest, we can start later as the location is under the shade.
Beach in Bali is the most magnificient on sunset time. I begin all portrait sessions approximately four or two hours before the scheduled sunset during "the golden hour".
Choose Your Outfit
When choosing colors for your outfits, we recommend selecting lighter tones and more muted shades. By avoiding ultra-bright, bold colors, it will help bring all the attention to your faces and let the eye focus on the way you feel about each other. The camera loves shades of soft pink and muted blues, mixed with sophisticated light neutrals like heather gray, creams, leather brown and white. That softer color palette fits beautifully into almost all natural outdoor environments.
Bali Photography Guide | During the Shoot
Direction
My goal is to make photos that make you feel something. This happens when the lovers in front of my camera aren't worried about me or my camera, or their surroundings, or what's for dinner. They're focused on each other in that moment, being together and in love.
Trust Your Photographer
Everyone has their own way of expressing themselves and their love. It's what makes every session unique, and it makes your images more personal and intimate. I'll fix small things like hand position, head and shoulder angle, and stances. But the rest, I like it look very natural, everything else is unique to the both of you.
Bali Photography Guide | After the Shoot
Be Patient
We want you to have your photos just as much as you want them, but we don't want to hand you anything but the best. Admittedly, this takes some time. Post-processing is the largest part of the photographer's job (and the most time-consuming). On an average session, it takes me two to four weeks to edit photos.
Comments
comments