S&M: Bali Wedding Anniversary Photography
&nbsp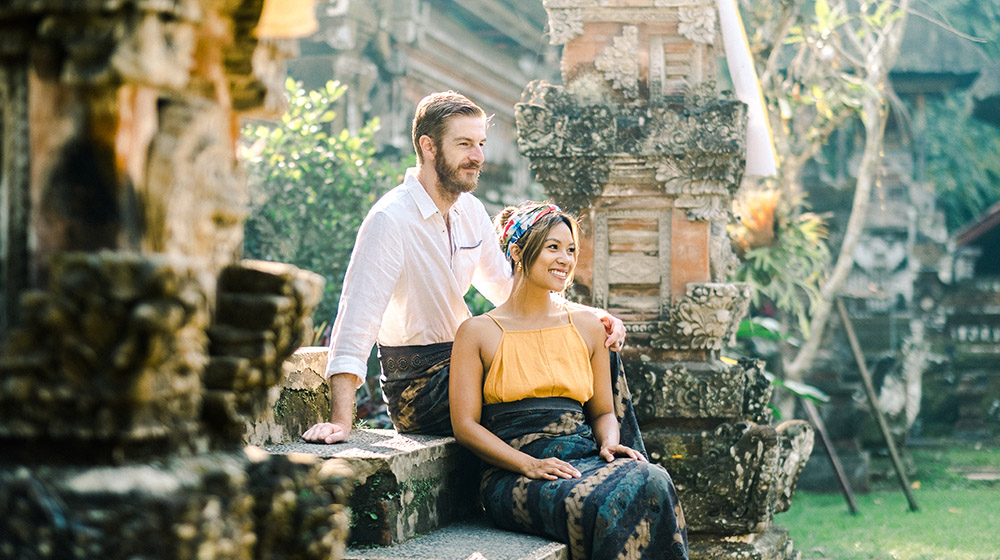 Bali wedding anniversary photography of Stacey and Matthew. To celebrated their 5 years wedding anniversary they decided to travel to some memorable place. They flew to Philippine to meet their family for 3 weeks before heading to Bali. But just before they go to catch their flight to Bali, Mount Agung is erupted once again! And unfortunately Bali airport was closed and we when we almost refund back their money as the flight canceled, they messaged me on Instagram if they are able to reschedule their flight to Bali. What a lucky couple!
So instead of spending 5 full days exploring Bali, they only have 2 days in Bali! So my challenge is how to get the most of Bali backdrop on their Bali wedding anniversary photography.
I took them to Tegalalang Rice Terraces and Gunung Kawi Sebatu Temple. Gunung Kawi Sebatu Temple is is one of the least visited temple complexes on the island Bali, yet is one of the most beautiful and tranquil. It features verdant gardens around ponds filled with carp and blooming lotuses, and ancient shrines surrounded by crystal clear pools fed by natural springs.
Comments
comments