J&D: Bali Fine Art Film Engagement Photography
&nbsp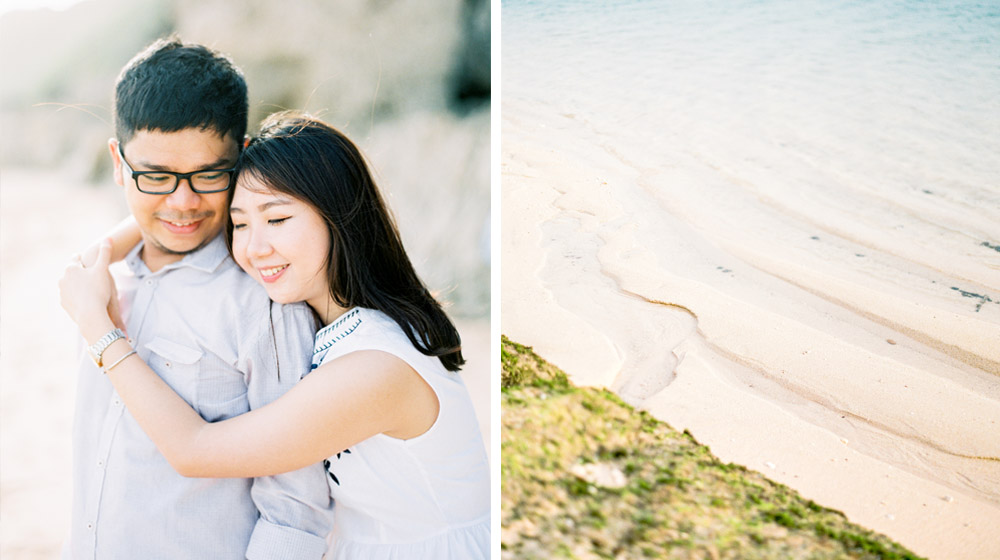 Bali fine art film engagement photography of Jeffry and Dani. As everyone know, sometimes I work with a hybrid of digital with my Fuji camera and a classic medium format film, playing to the strengths of each. The wonderful thing about shooting film in Bali is that it is incredibly flattering to skin tone and creates an ethereal and elegant finish.
Film photography slows down the shooting process slightly, so that each shot is created and curated thoughtfully and purposefully. Unlike digital, where it is all too easy to rattle off a few thousand shots without thinking, the film photographer lives to master the art of each frame. I shoot film because I believe in quality over quantity. And together with the irresistible film grain that provides such beautiful texture, the resulting images transcend the realms of pure documentation. I shoot film most of the time on engagement or portrait session, to shoot full film on a wedding day is a big challenges for me, to chase all the moment. Here is my Bali fine art film engagement photography that I took in Blangsinga Waterfall and Melasti Beach.
Scan by Artisan Film Lab
Congratulations Jeffry and Dani!
Comments
comments