Natelee & Barry: Tegalalang Rice Terrace Honeymoon Photography
&nbsp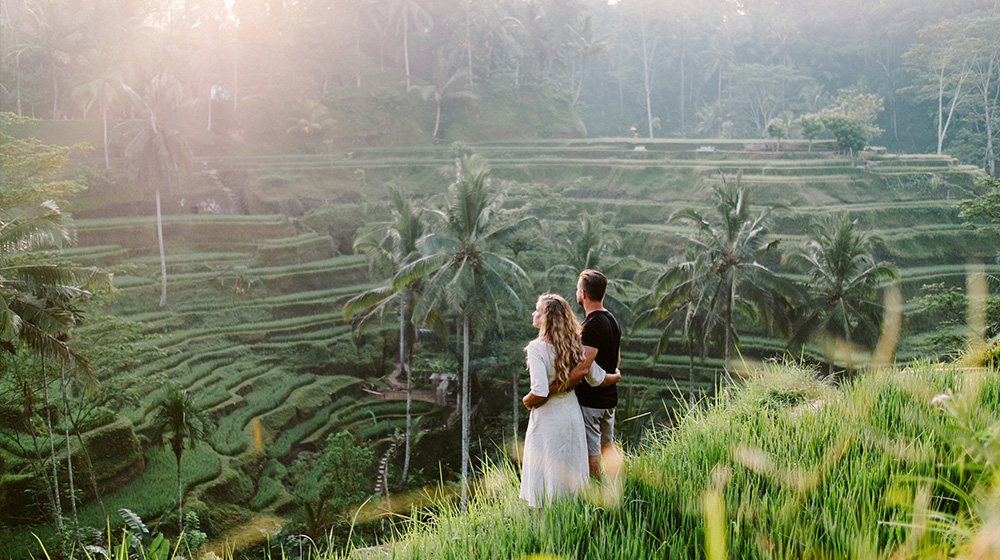 Tegalalang rice terrace honeymoon photography is one of our client favourite. The famous tourist objects in Bali situated in Tegalalang Village north of Ubud Bali featured by the amazing rice terrace set the cliff. Tegalalang Village is located on 600 m above sea levels covered by good temperature where most of the villagers as a farmer.
The best timing to start a Tegalalang rice terrace honeymoon photography is in the morning when the sunrise start coming up.
The villagers of Tegallalang graciously allow tourists to visit and walk among their intricately designed terraces. You can go to the overlook and take as many pictures as you want for free. There is also no fee to enter and hike among the terraces, however if you venture far enough you will come to a bridge where the locals who maintain the paths will ask for a small donation for the upkeep of the trails and bridges.
Gusmank, was absolutely amazing! He made us feel relaxed, gave us tips, was open to suggestions and went out of his way to make our experience unforgettable. We absolutely love our photos and it captured us and our Bali experience so beautifully. Thank you for all your efforts Gusmank.
Capture for Flytographer
Comments
comments