Willyam & Tania: Glamour Prewedding Photography at The Bistrot Bali
&nbsp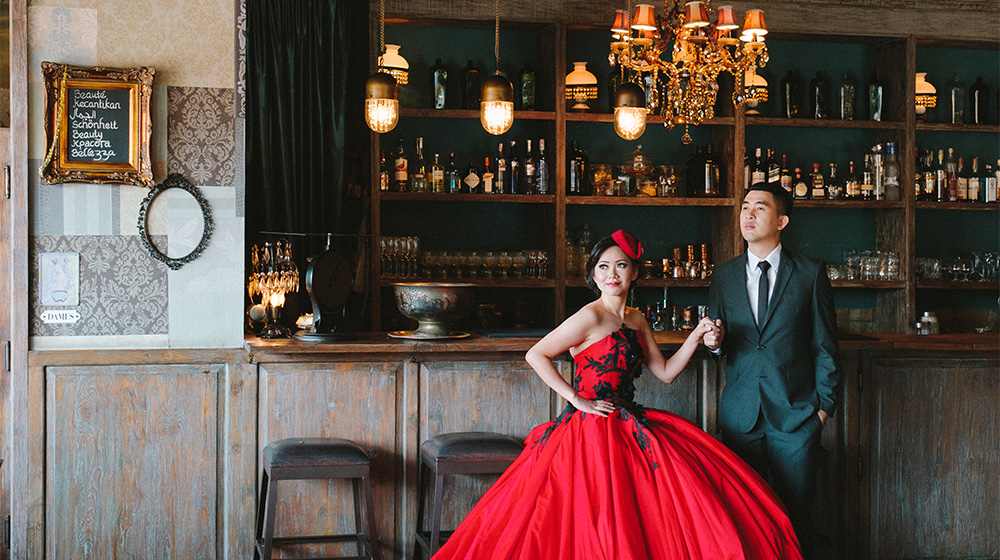 A glamour prewedding photography of Willyam & Tania at The Bistrot Bali. Discreetly situated behind a beautiful temple but roadside on the very popular 'Eat Street' of the Seminyak area of southern Bali, this restaurant and bar has been conceptualized and lovingly put together by the formidable Morrocan and Belgian team of Zohra and Blaise. With the discerning décor along with retro feel this place are perfect for a backdrop for your Bali photographer to explore the glamour photography concept.
We have always been a fan of Gusmank's portraiture since the very beginning we found him, from the skill he's got, the taste he has and the tone he puts into. Our pre-wedding photoshoot experience was such an amazing one. We first thought it would be awkward to pose romantically in front of camera & people. However, Gusmank made the atmosphere so relax that we could do it naturally and feel the gaze and touch emotionally. He gave his 100% and advices during the session which helped us a lot. We love each and every capture that trully shows the beauty of Bali and the word "LOVE" itself.
Gusmank is one of the best Bali photographer in town, and we would definitely recommend him to soon-to-be-husbands & wives for treasuring their lifetime memories.
Once again, thank you Gusmank! — Willyam & Tania
Comments
comments