Willyam & Tania: Bali Outdoor Prewedding Photography
&nbsp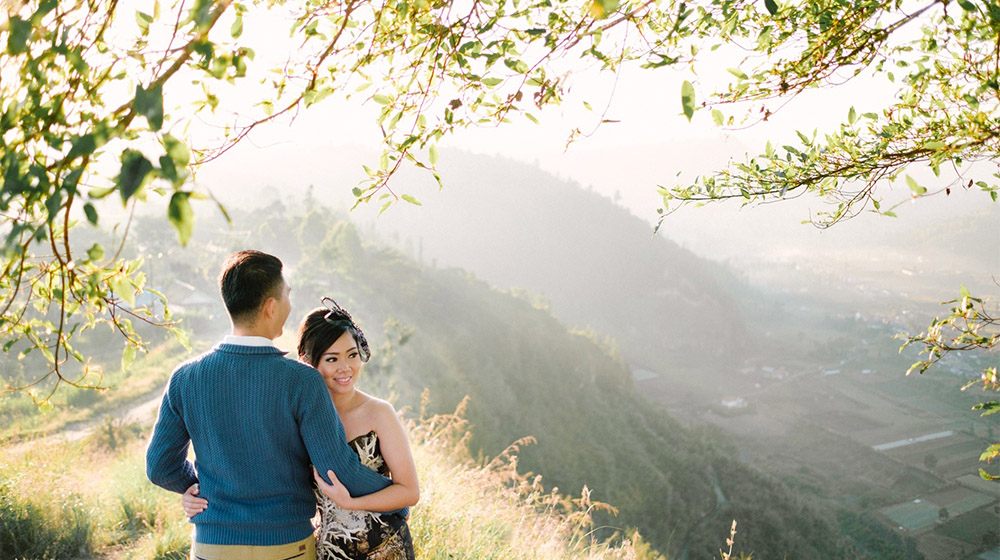 A Bali outdoor prewedding photography session of Willyam & Tania, took place in the most magnificent view of Batur Mountain in Kintamani Bali, a hidden natural waterfall of Tukad Cepung, and warm sunset shower in Tegal Wangi Cliff in Jimbaran.
We have always been a fan of Gusmank's portraiture since the very beginning we found him, from the skill he's got, the taste he has and the tone he puts into. Our pre-wedding photoshoot experience was such an amazing one. We first thought it would be awkward to pose romantically in front of camera & people. However, Gusmank made the atmosphere so relax that we could do it naturally and feel the gaze and touch emotionally. He gave his 100% and advices during the session which helped us a lot. We love each and every capture that trully shows the beauty of Bali and the word "LOVE" itself.
We would definitely recommend him to our soon-to-be-husbands&wives for treasuring their lifetime memories.
Once again, thank you Gusmank! — Willyam & Tania
Comments
comments