S&A: A Heartfelt Bali Wedding Photography at Pandawa Cliff Estate
&nbsp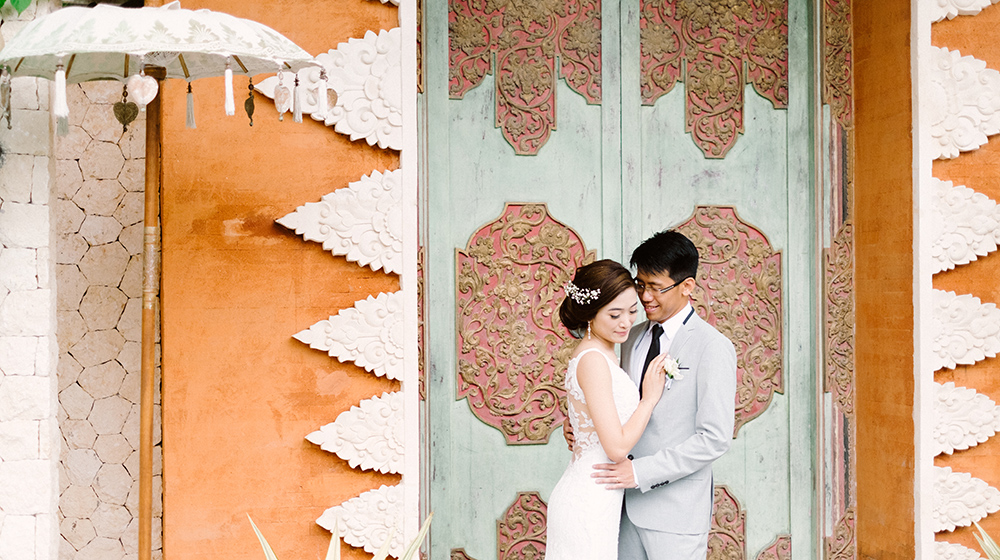 Distance proves to be no obstacle for a couple who is meant to be together. Meet Anh from Vietnam and Steven from Indonesia. They met for the first time in 2009 as college students in the States and when it was time to go back to their respective countries, they made a commitment that last for 7 years until they finally able to say 'I do'.
The dramatic cliff-top Pandawa Cliff Estate was the setting of this unforgettable Bali wedding photography event. The color theme of the wedding by Bali Event Styling, white and green, worked really well in its simplicity. Anh's Vietnamese culture enriched the experience of capturing the moments during the ceremony. Her traditional red ao dai dress was stunning!
The deep blue Indian Ocean bear witness to this glorious union which have withstood the test of time. As witnessed by their closest family and friends, Anh and Steven made their vows. I was moved by their heartfelt words and tried his best to capture the most emotionally resonant moment in a signature Bali wedding photography.
The result was as beautiful as the couple themselves.
Ahn and Steven's comfortable chemistry were visible in every frame. They smiled, laughed, danced, and loved. Their shared disbelief that they made it this far was deservingly celebrated that night in a union of two beautiful souls. 

Congratulations Ahn and Steven!
Captured with Fujifilm X-Series Camera and Fujifilm Pro 400h color negative film on Contax 645
Thanks for all the vendor involved!
Event Planning: Nagisa Bali Events
Decoration: Bali Event Styling
Makeup: Yeanne Makeup Art
Catering: Lumbung Catering
Videography: Bali Light Cinema
Written by Eve Tedja
Comments
comments