Z & L: Bali Wedding Photography at Alila Villas Uluwatu
&nbsp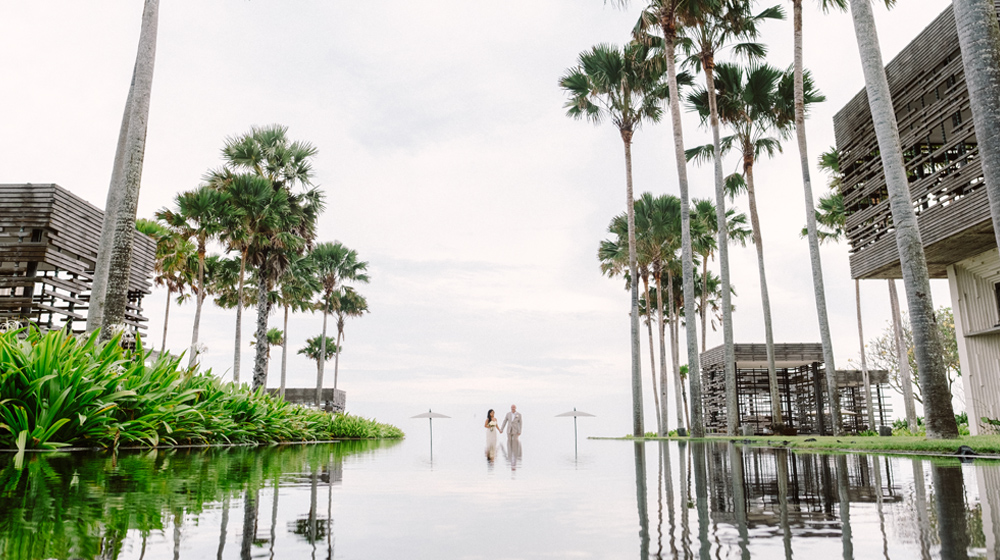 Bali wedding photography made in Heaven of Zar and Lee at Alila Villas Uluwatu. Zar and Lee travelled from USA to Greece following by their closest friends, having their pre-wedding party before finally they come to Bali to held their Bali wedding.
I love capturing a wedding photography at Alila, it's one of the best venue in Bali, especially for Bali wedding photographer. Alila Villas Uluwatu brings eloquence and flair to exotic weddings, set in a tropical landscape, amid sprawling lawns and the romance of the sea – a mesmerising backdrop for couples looking for a truly fresh and inspiring island setting to mark their marriage, to renew their wedding vows or commitment.


They exchange their vows at Alila Villas Uluwatu signature Cliff Edge Cabana, perched dramatically over the Indian Ocean, surrounded by panoramic ocean views. It's make a perfect backdrop for their Bali Wedding photography.

The weather was a bit cloudy that day, but the sky still looks magical to me especially their love.

Their Bali wedding close with a spectacular reception held in a private cliff side villa with a fine dining, sealing their love with their closest friends and family in the glow of a beautiful Bali. What is better than an intimate Bali wedding by the ocean of Bali?

Being a Bali Wedding photographer always fun!
I took some of this Bali wedding photography with Film camera, Fujifilm 400h on Contax 645.
Comments
comments