I got many questions from the client regarding the first look on the wedding day, wether do it before the ceremony or wait until they walking down to the aisle for the big reveal. First I wanted to explain to you what is "first look" on your wedding day. A First Look is a brief moment during the wedding day when the Bride and Groom plan to see each other for the first time before the ceremony. The First Look allows couples to share this special moment together in a more private setting without anybody around unless of course the photographer.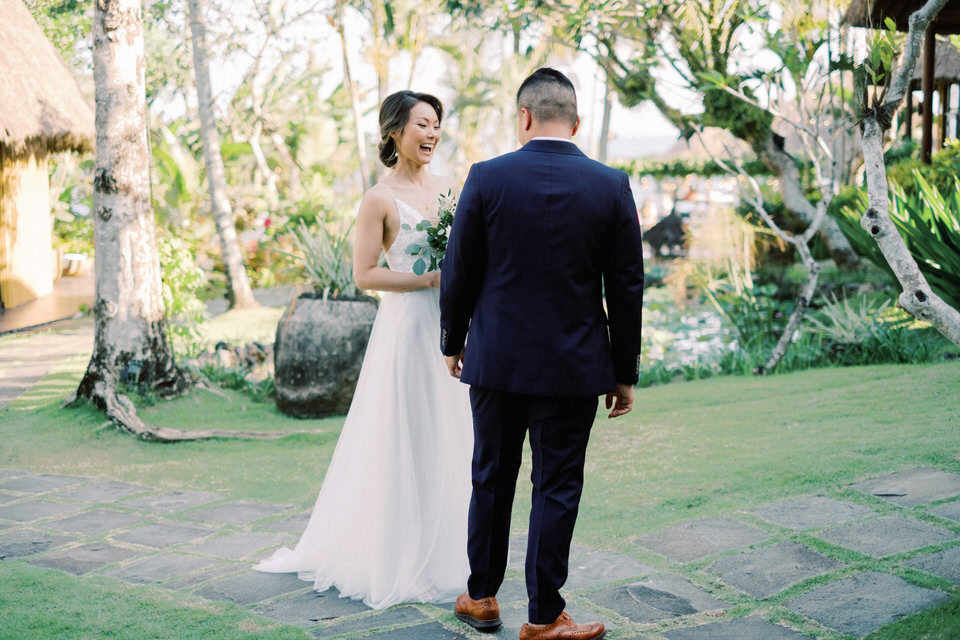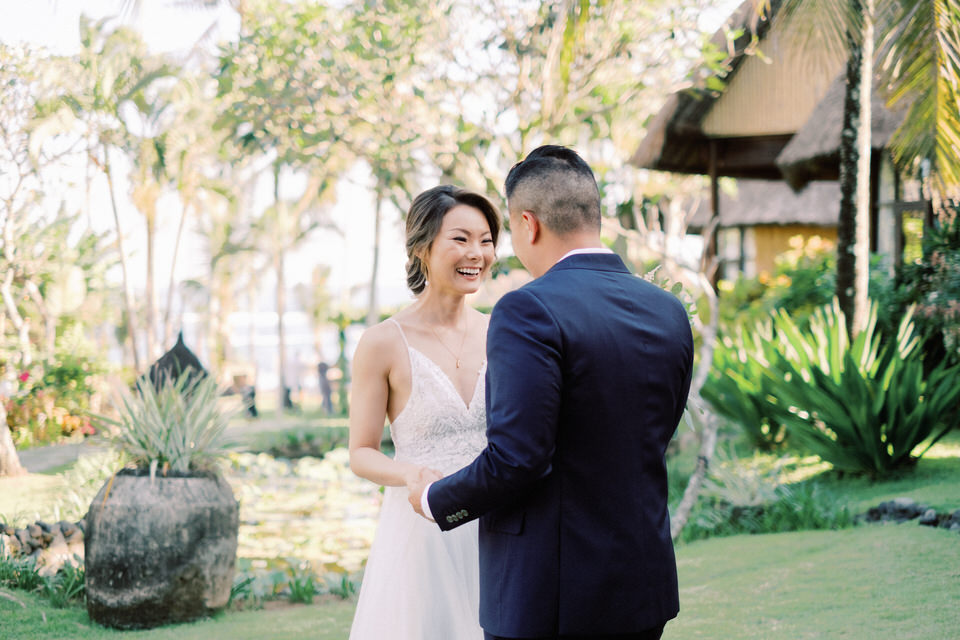 The Pros of Having The First Look on Your Wedding Day
1. First Look Calmes Your Wedding Nerves
This is would be a great option if you are the type of person that will get nervous around the crowds. During my 10 years of experience shooting a wedding, I found out some clients will get nervous before the ceremony. By having a first look you will get a chance to slow down everything and have a quiet time with just your and your partner.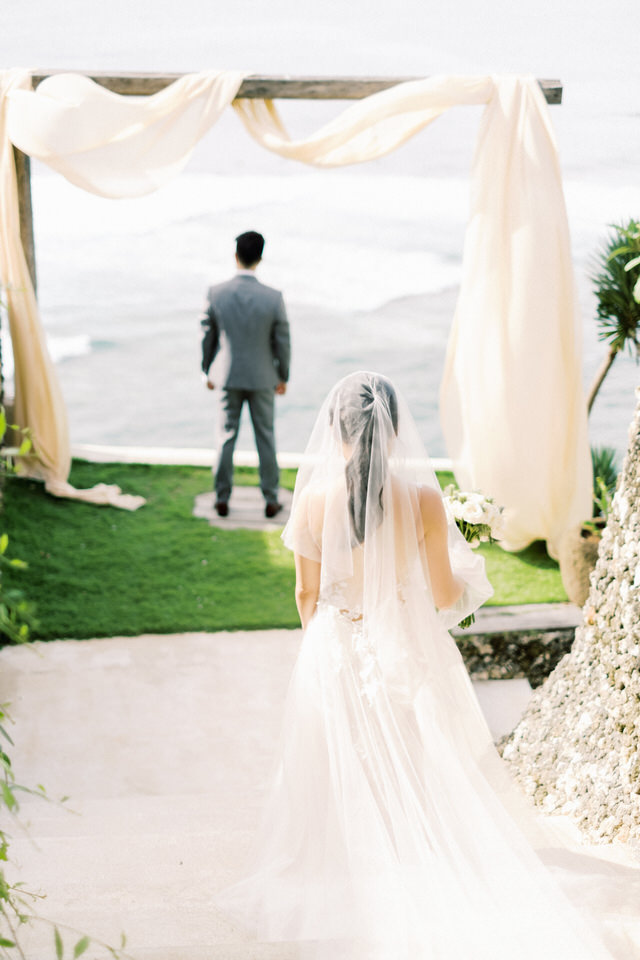 2. Get Many Emotional First Looks Photos
This will be one of the most emotional moments of your wedding day which means you will also get many emotional photos from your wedding photographer. Seeing each other privately before the ceremony is much different than seeing each other in the aisle.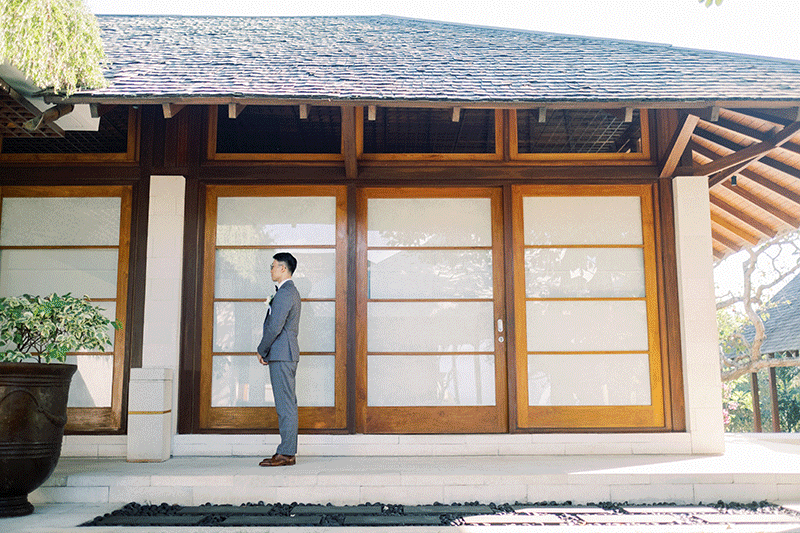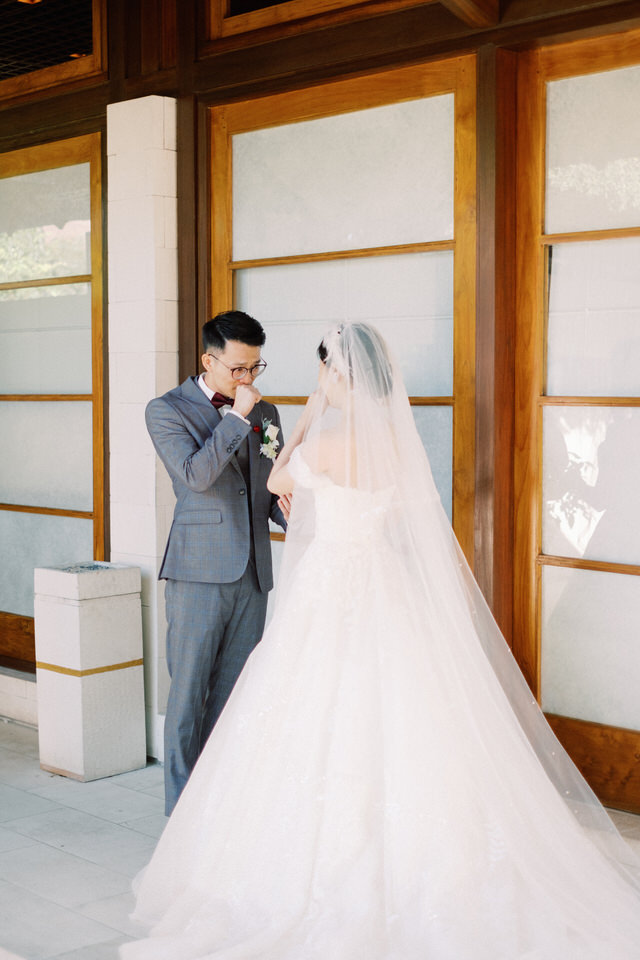 3. Fresh Look on The Photos
By having your first look you will be more fresh on the pictures as you will do it right after the makeup! Of course, you will look amazing all day but having a formal session before the ceremony will when your hair is on place, the makeup is still good is a great idea!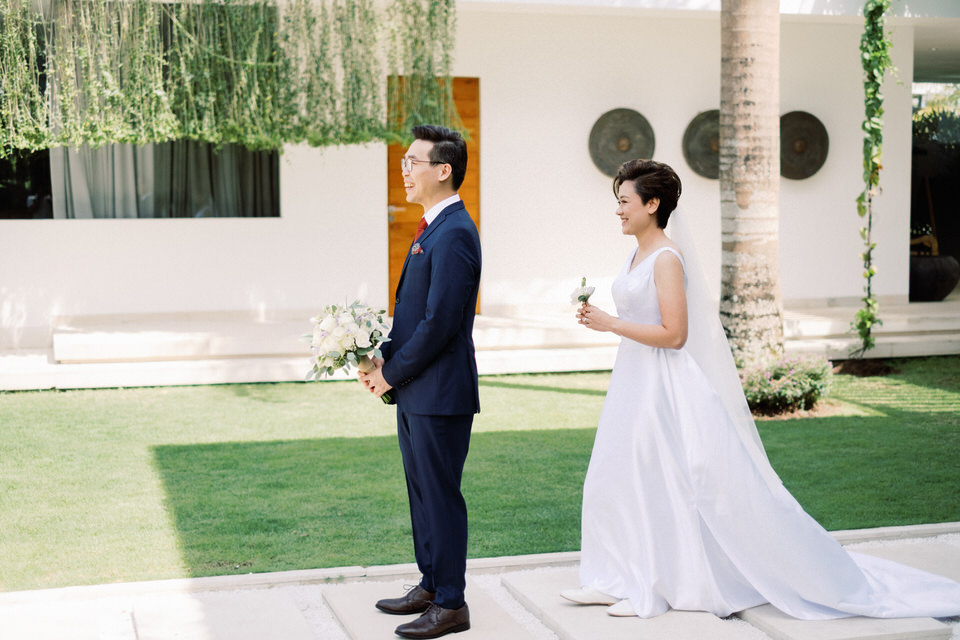 The Cons of Having The First Look on Your Wedding Day
1. Opted for The Traditional Wedding Way
Some couples might prefer to stick with the traditional wedding way and will be happier seeing each other for the first time on the day of their wedding when the bride is coming down the aisle.
2. Getting Ready Earlier
Having a first look will mean that you will need to be ready a little earlier than would be normal.
3. Not Ideal Lighting
The first look will be held 30 minutes before the ceremony, which means that the lighting in Bali will be still so harsh. Usually, I will suggest the couple do it in under the shaded area rather than the open area.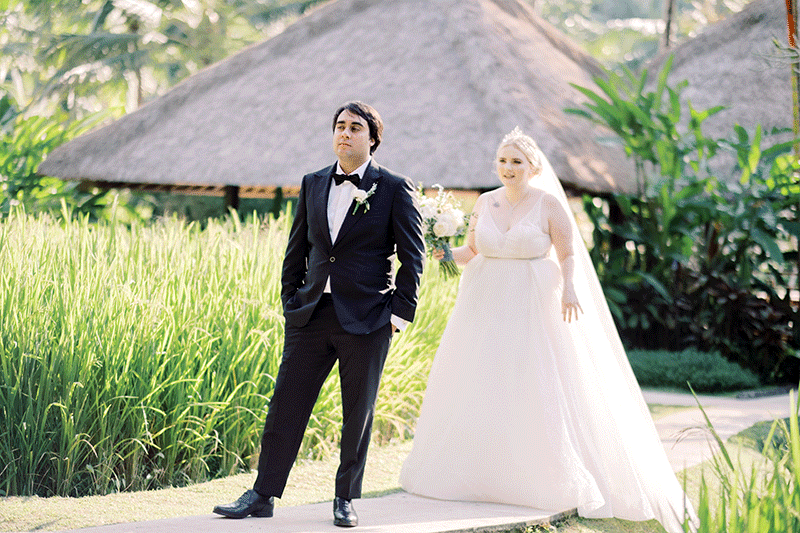 A "first look" on your wedding day maybe not for everyone, it something that you should decide with your planner based on your preferences. If, you are a couple that thinks that a "first look" could add to your wedding day in Bali we would be more than happy to photograph it for you. We are excited to discuss this through your wedding timeline with you!