When it comes to choosing a wedding location in Bali, there are so many factors to account for. Do you go for a beachside wedding, cliff-top, Bali wedding villas, or chapels?
If you've decided to have your wedding inside the chapel, here are the 11 most picturesque Bali wedding chapels. I have photographs weddings and proposals at all venues below, and I think these Bali wedding chapels are so magical!
All photos below are taken by Bali wedding photographer, Gusmank Wedding Photography.
---
Apurva Chapel at The Apurva Kempinski Bali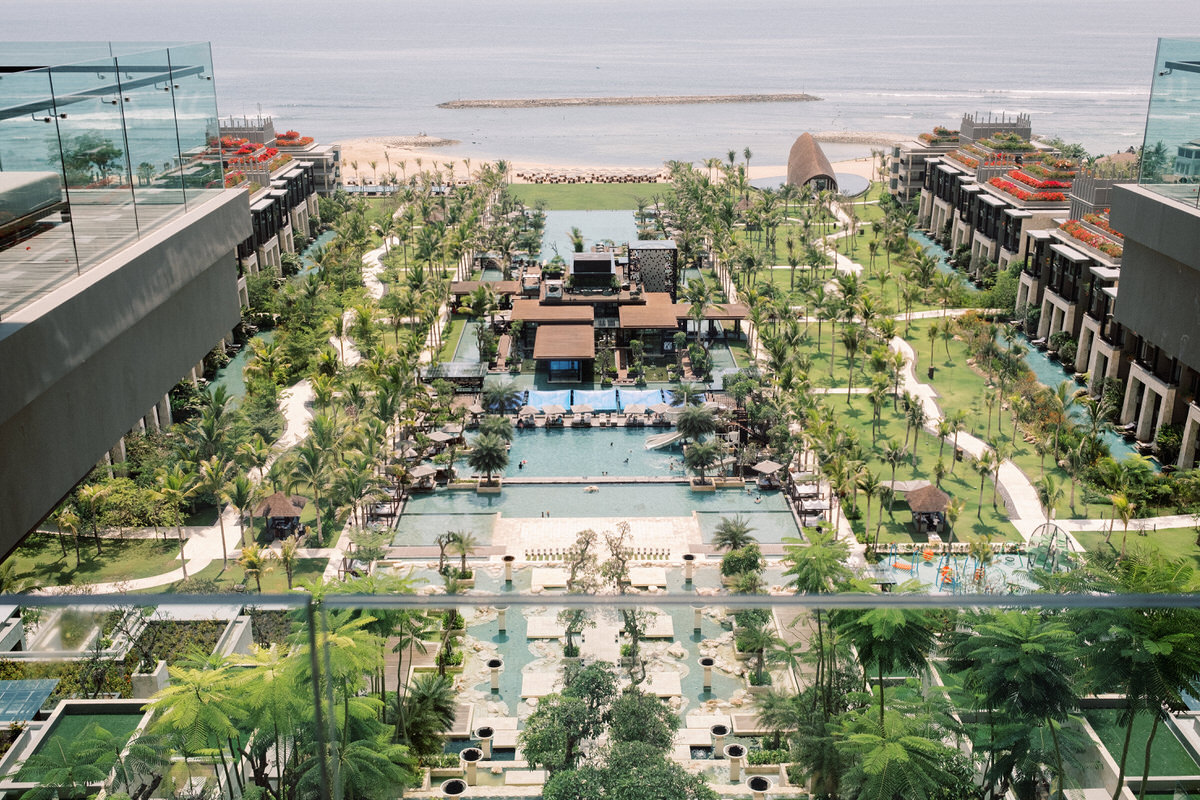 Breathtaking views and lavish gardens paint the background as weddings take on a spectacular stage at The Apurva Kempinski Bali. Accommodating up to 100 people, the oceanfront Apurva Chapel provides magnificent grand celebrations with an adjacent two-story, versatile Three-Bedroom Villa and two infinity pools. The resort also has two other Bali wedding chapels for a smaller wedding.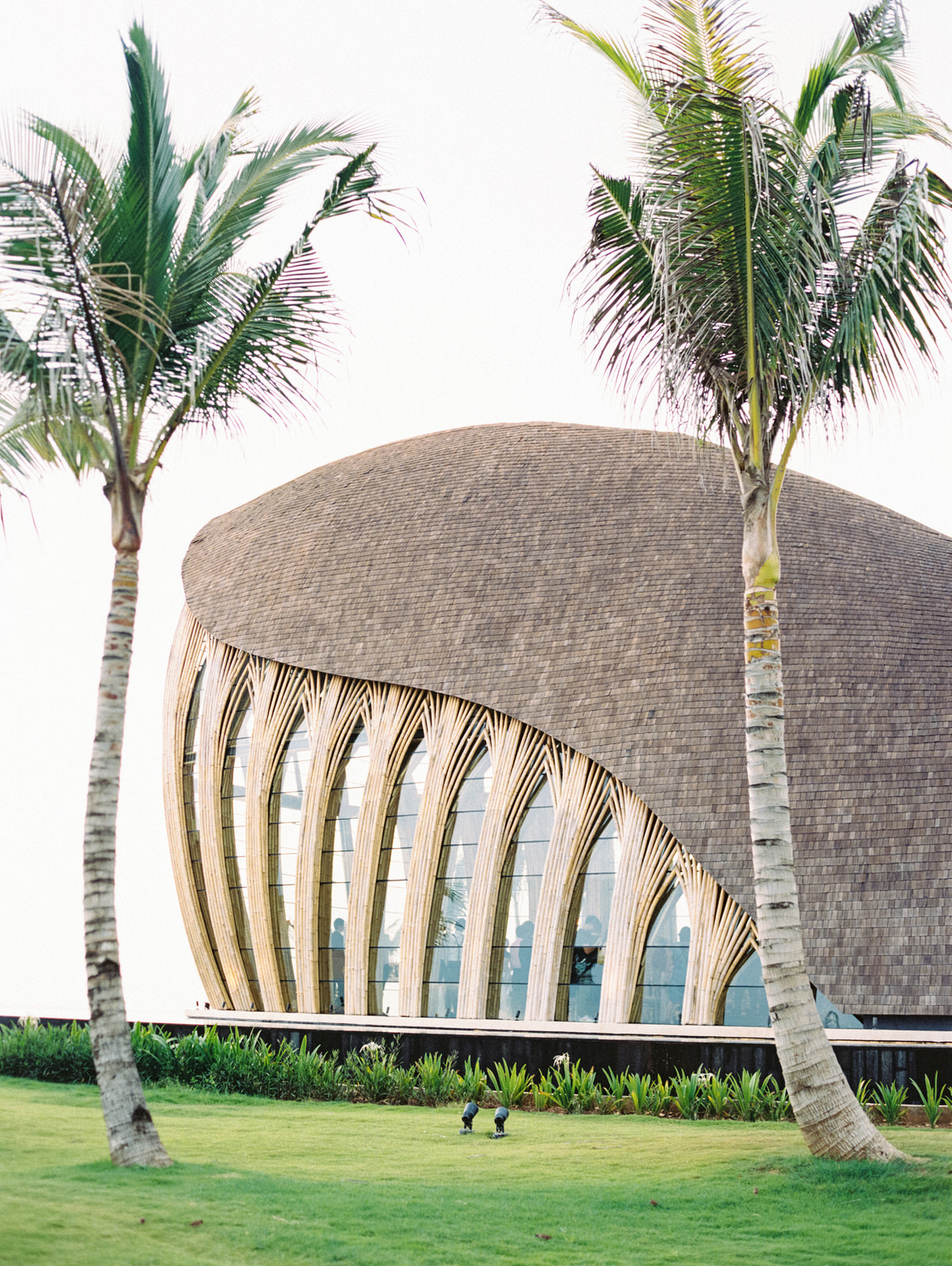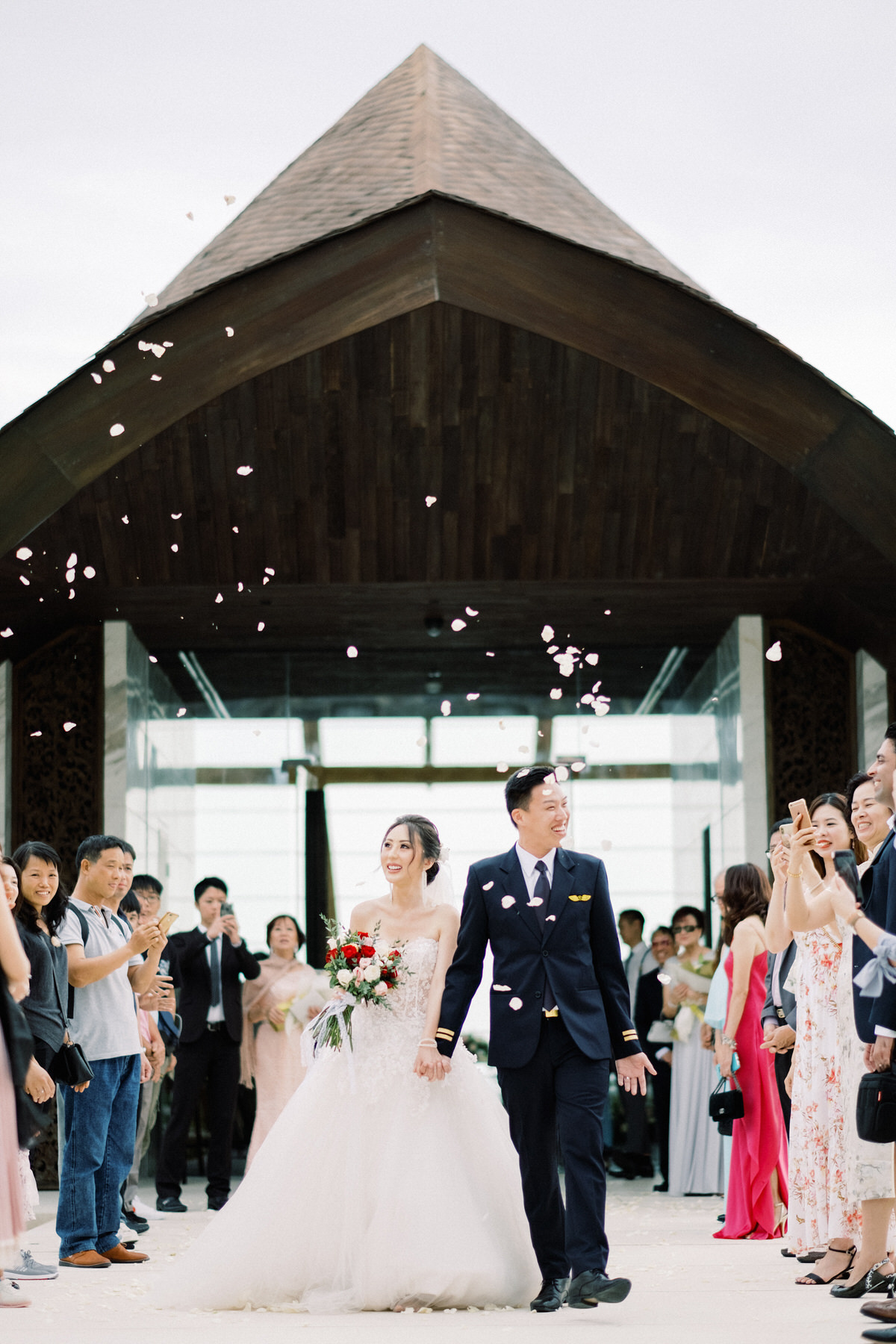 See our real wedding at The Apurva Chapel here.
---
Infinity Chapel of Conrad Bali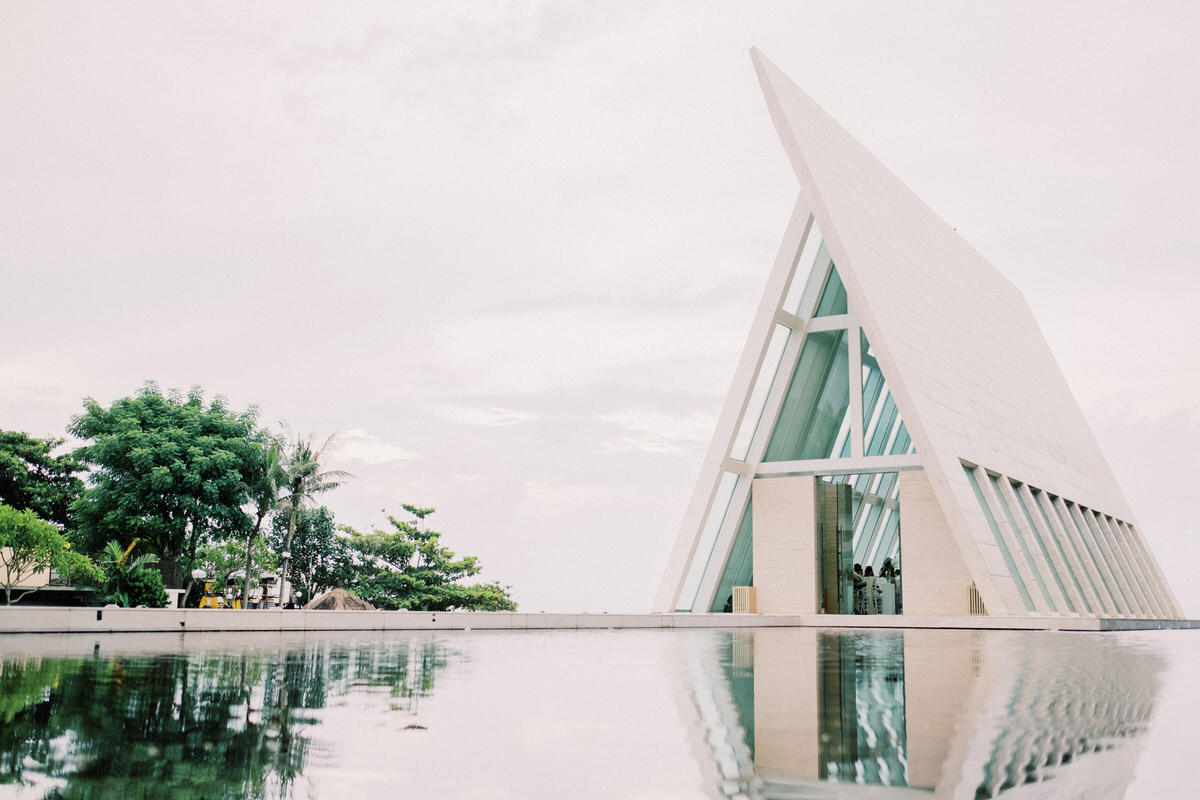 Its asymmetrical, stunning lines overlook shimmering reflection pools and walkways of the finest marble. Infinity Chapel is an architecturally unique wedding venue, floating two meters above sea level. The chapel could accommodate 60 guests.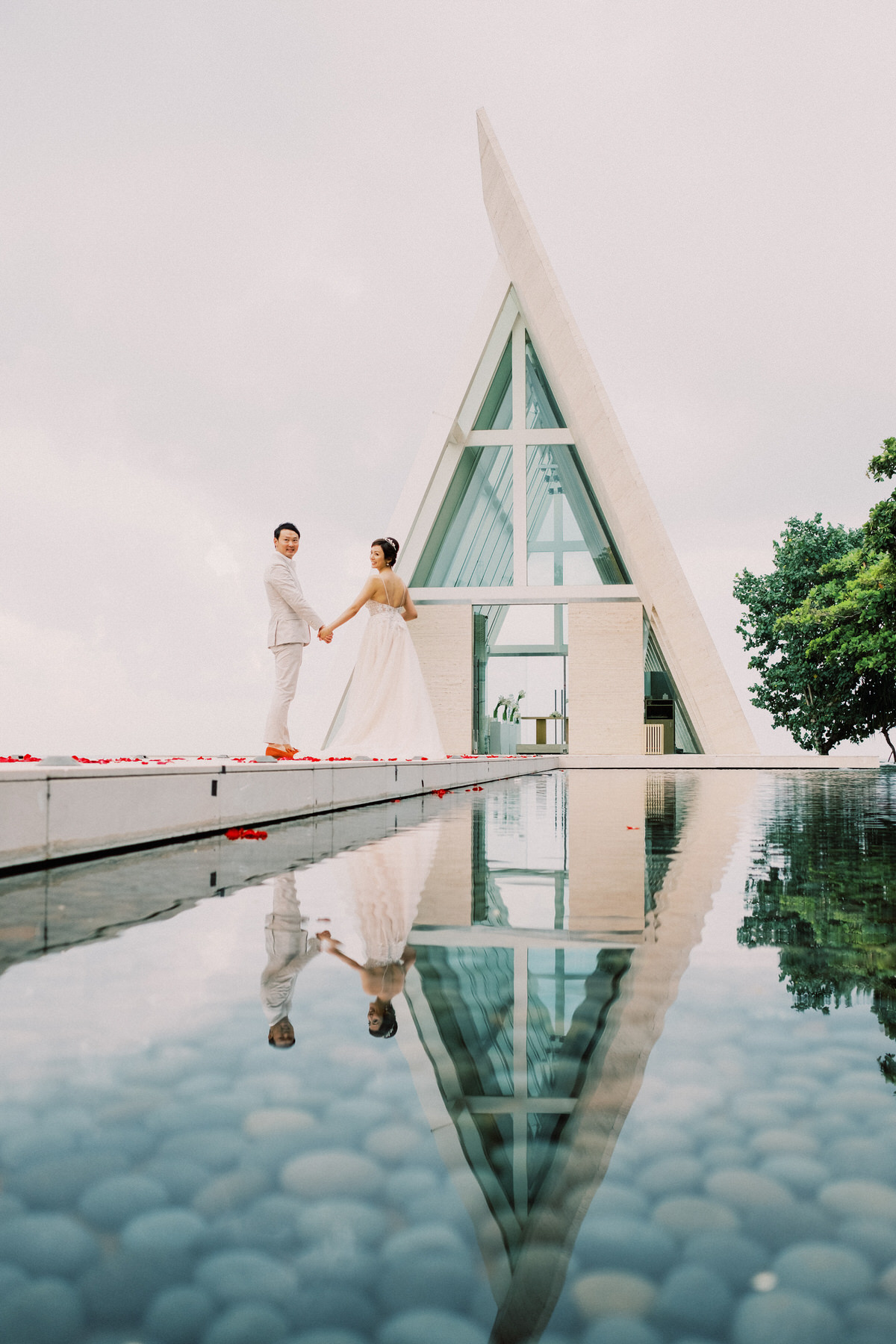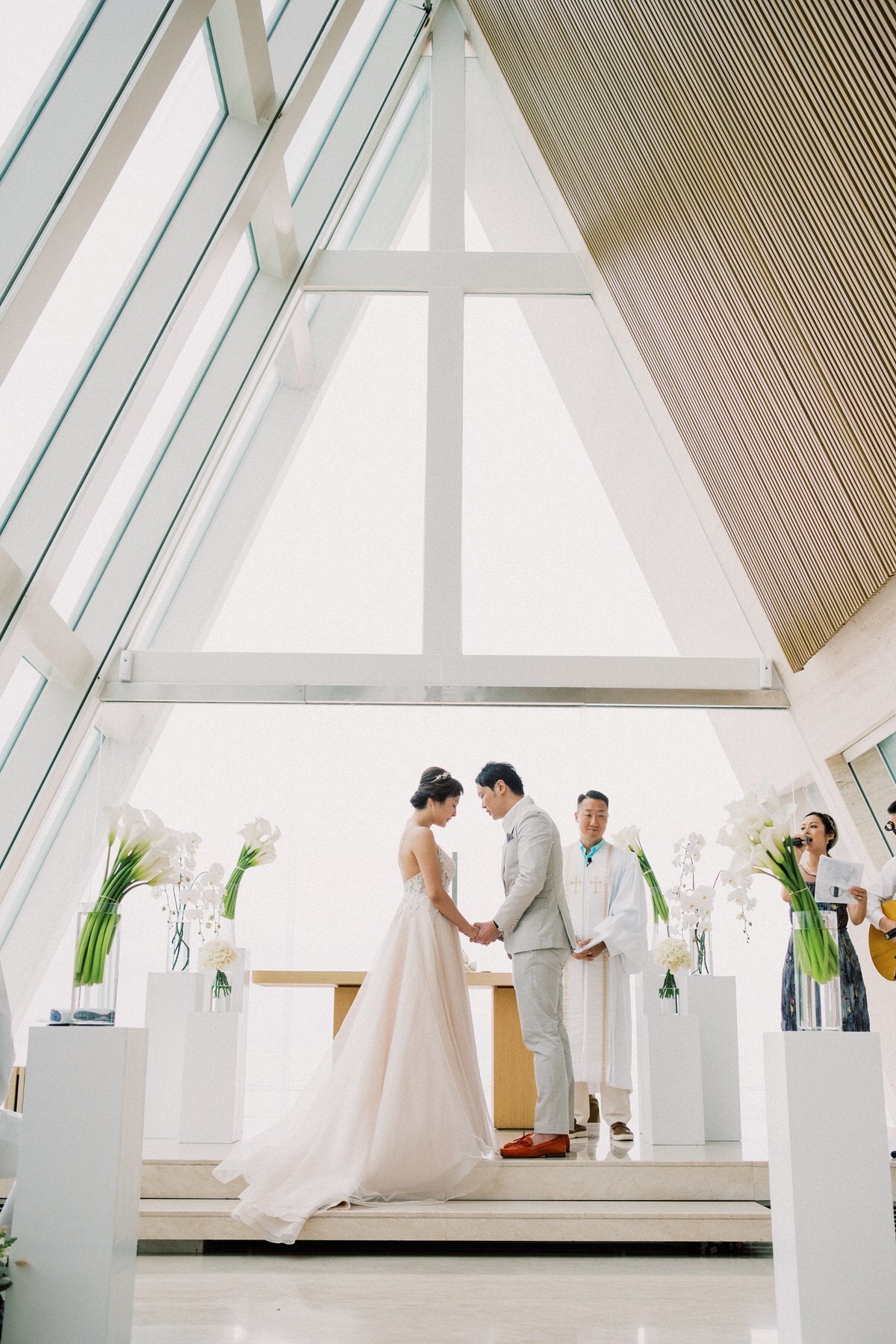 See our real wedding at Infinity Chapel Bali here.
---
Tirtha Uluwatu Chapel of Tirtha Bridal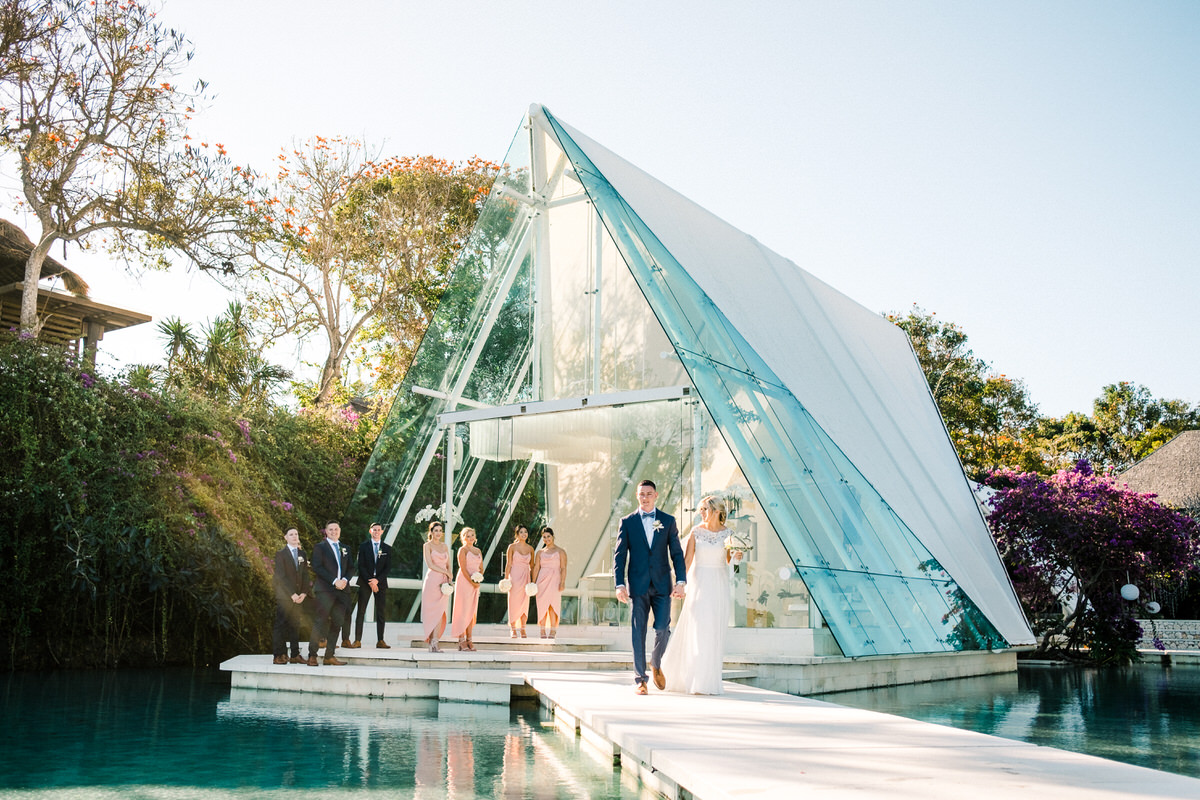 The most stunning chapel in Bali. Tirtha Chapel is an architectural masterpiece lauded internationally for its visionary design and unique concept for a joyous ceremony and reception. The design is contemporary and sleek, surrounded by stunning water features and pools. The seating capacity is 70 pax.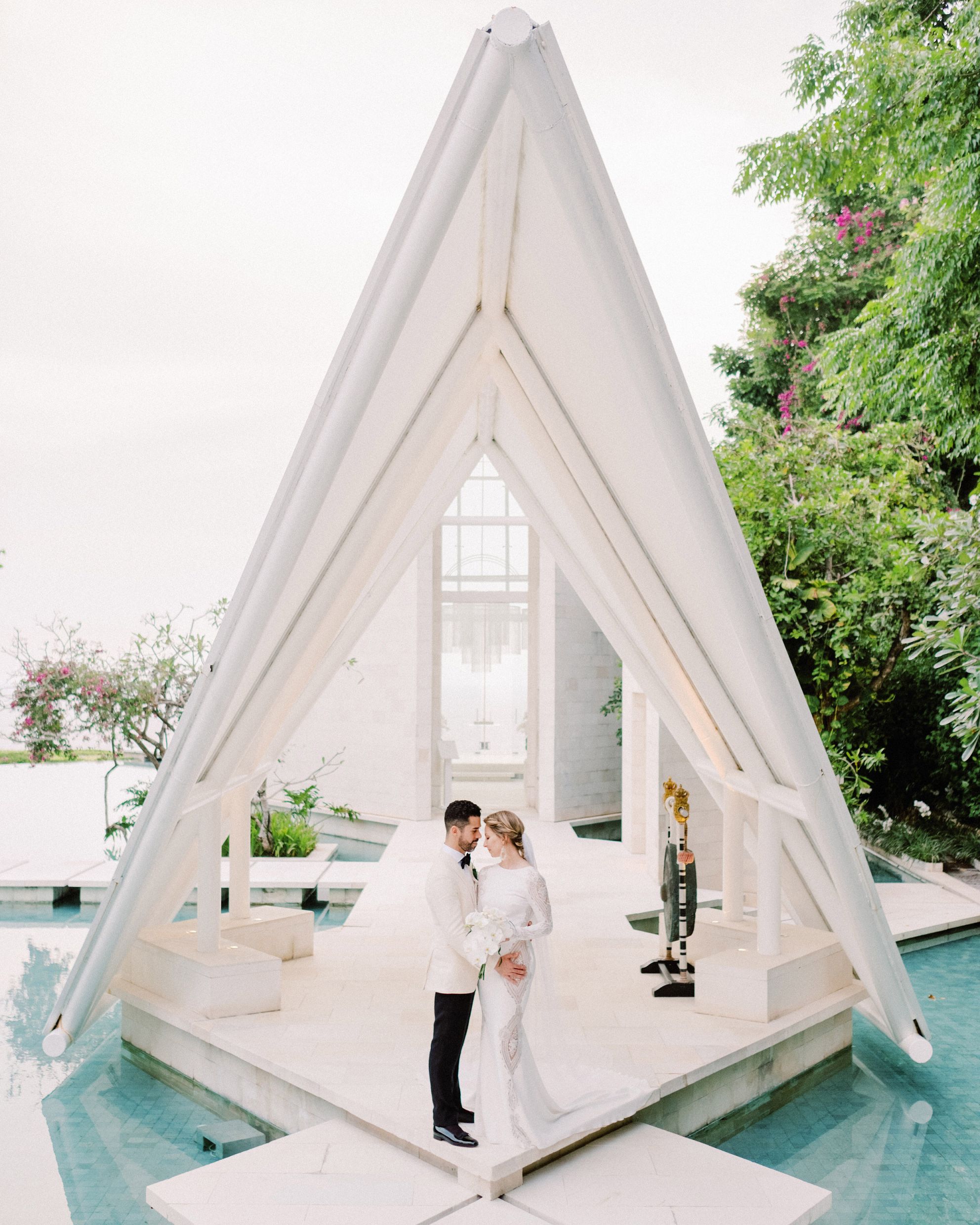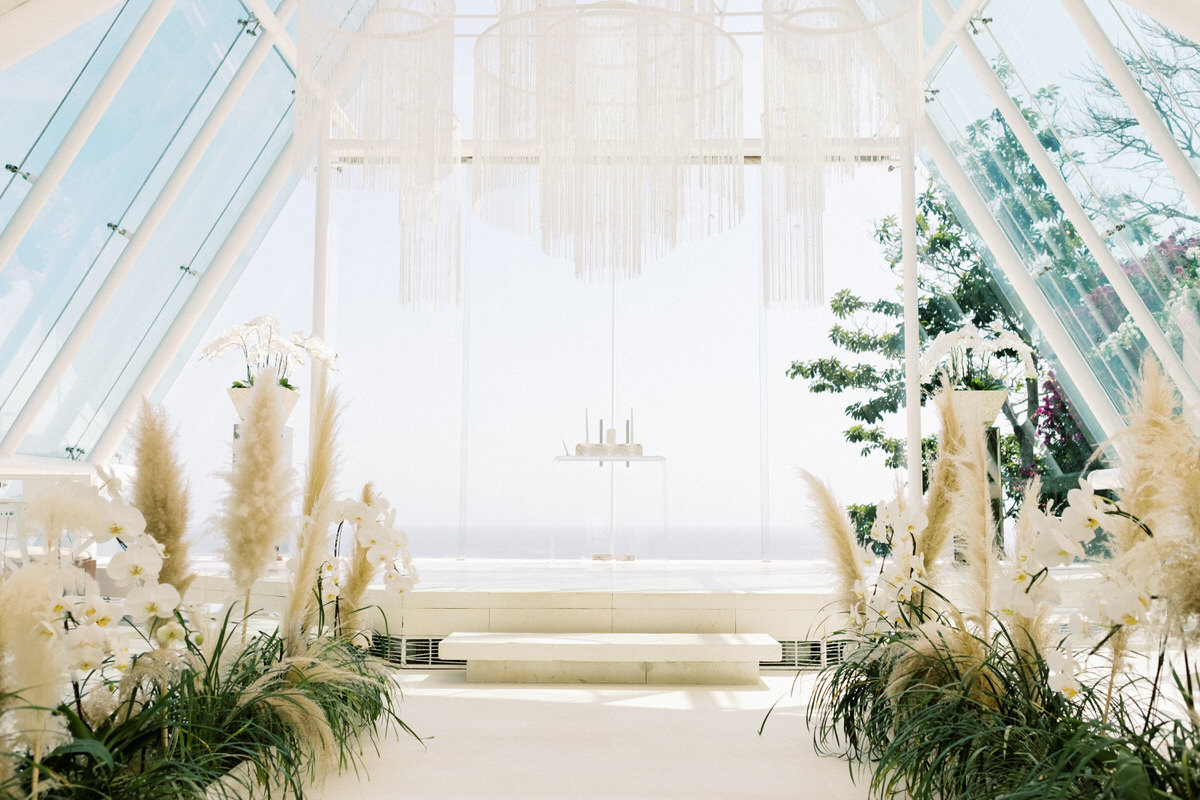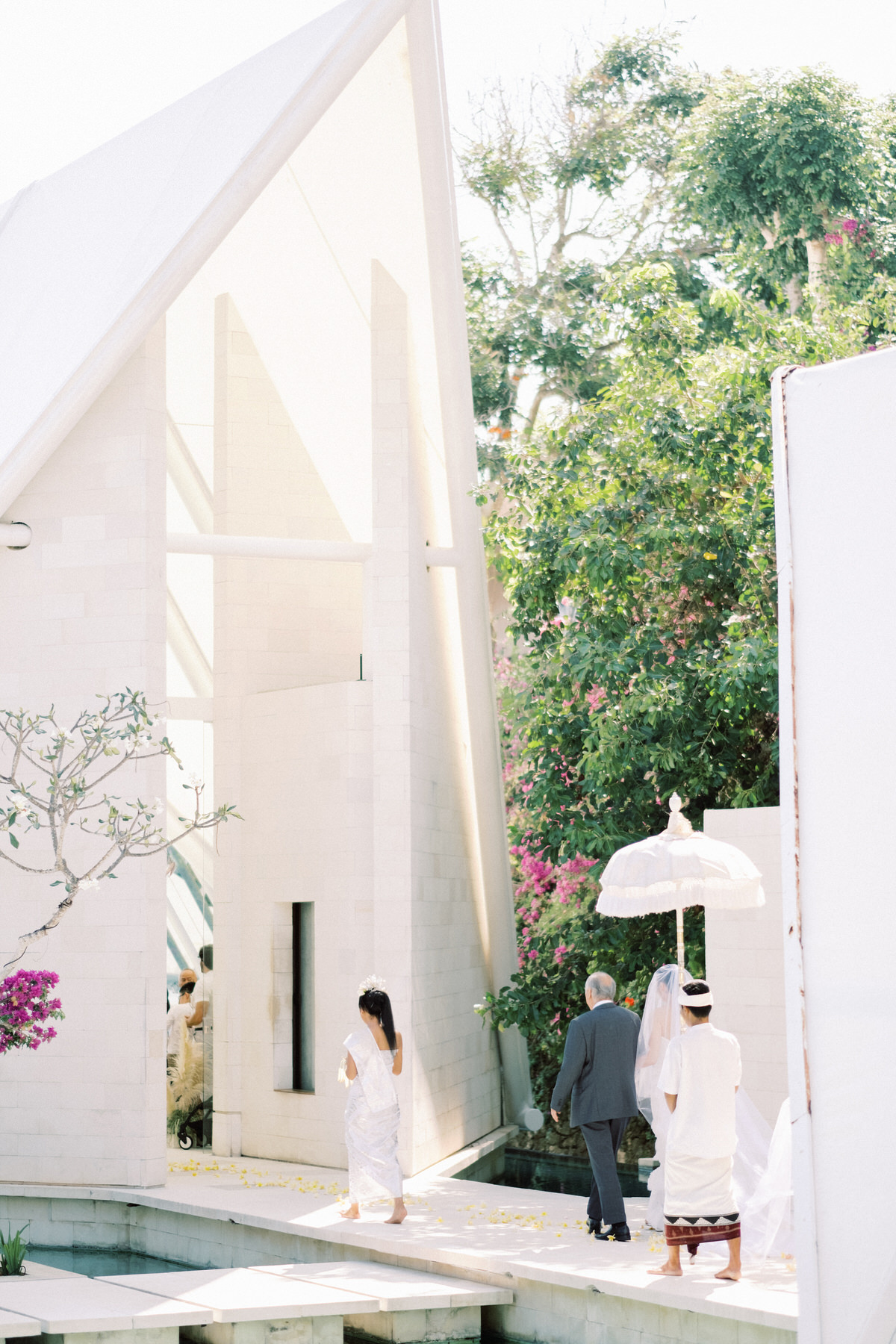 See some of our real weddings photos album at Tirtha Uluwatu Chapel here.
Bali Wedding Venues:
---
Majestic Chapel of The Ritz Carlton Bali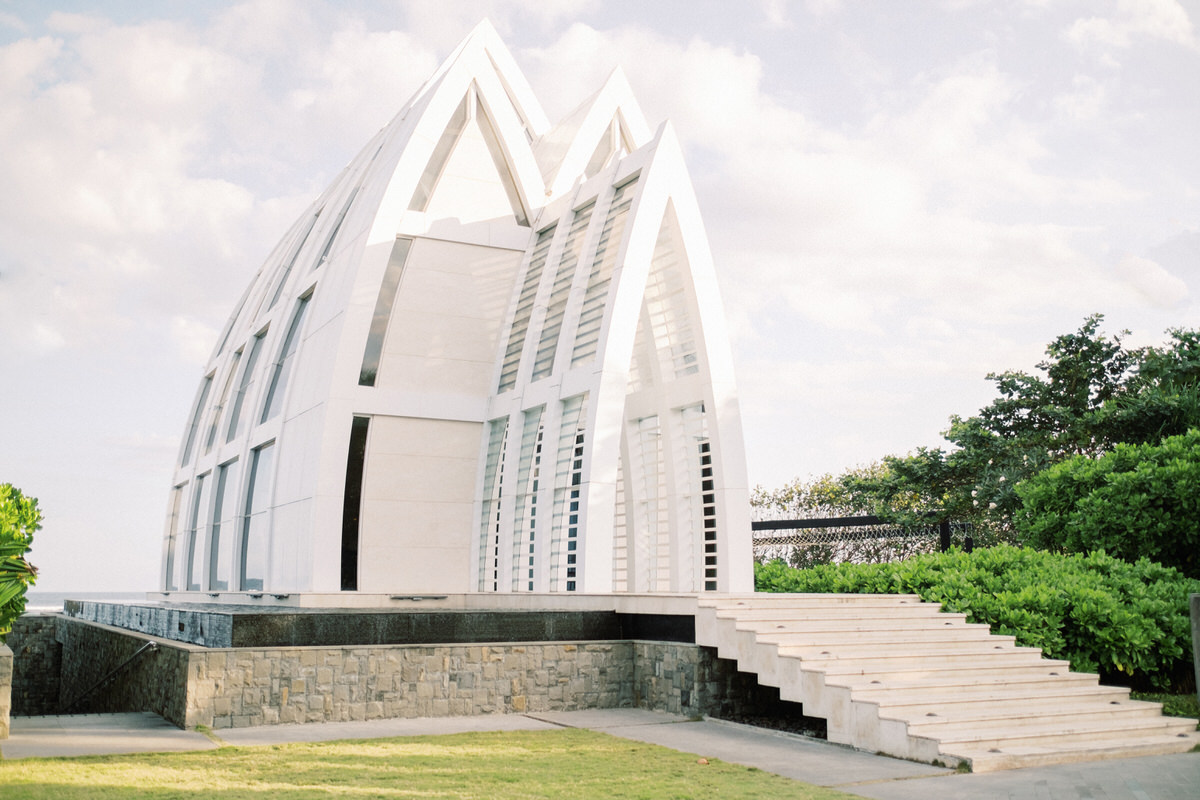 The Glass Lit, beachside Majestic Chapel Bali is a strikingly elegant venue suitable for weddings up to 100 people. The sparkle of the sunshine on the sea and the glass, the beauty of the chapel and the thoughtful touches provided by The Ritz-Carlton, Bali's Ladies and Gentlemen are sure to make your wedding a magical event.
---
Eternity Chapel of The Mulia Bali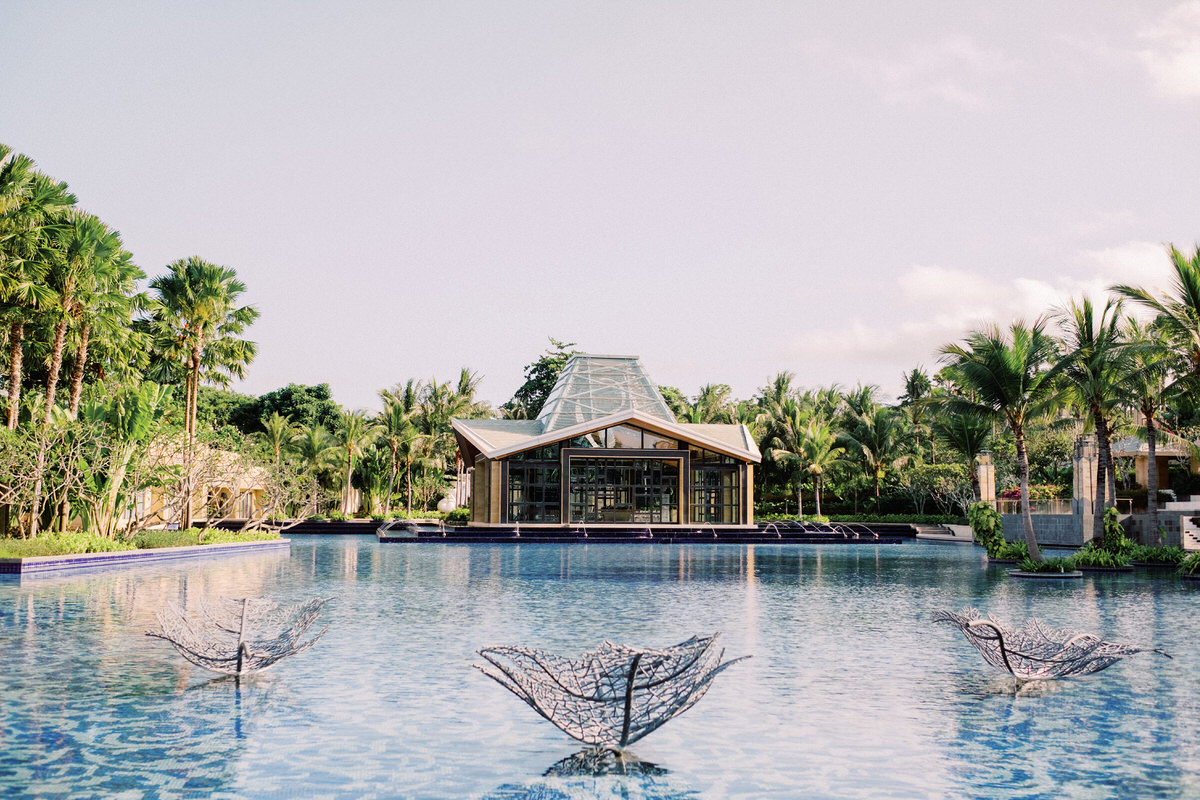 A floating glass chapel set underneath the infinite ring of hand-crafted crystal chandelier that symbolizes eternal love sits in the middle of the azure waters of Mulia lake, creating the perfect ambiance to your wedding ceremony. The chapel could fit into 250 guests!
---
Puri Temple Hill Bali Wedding Chapels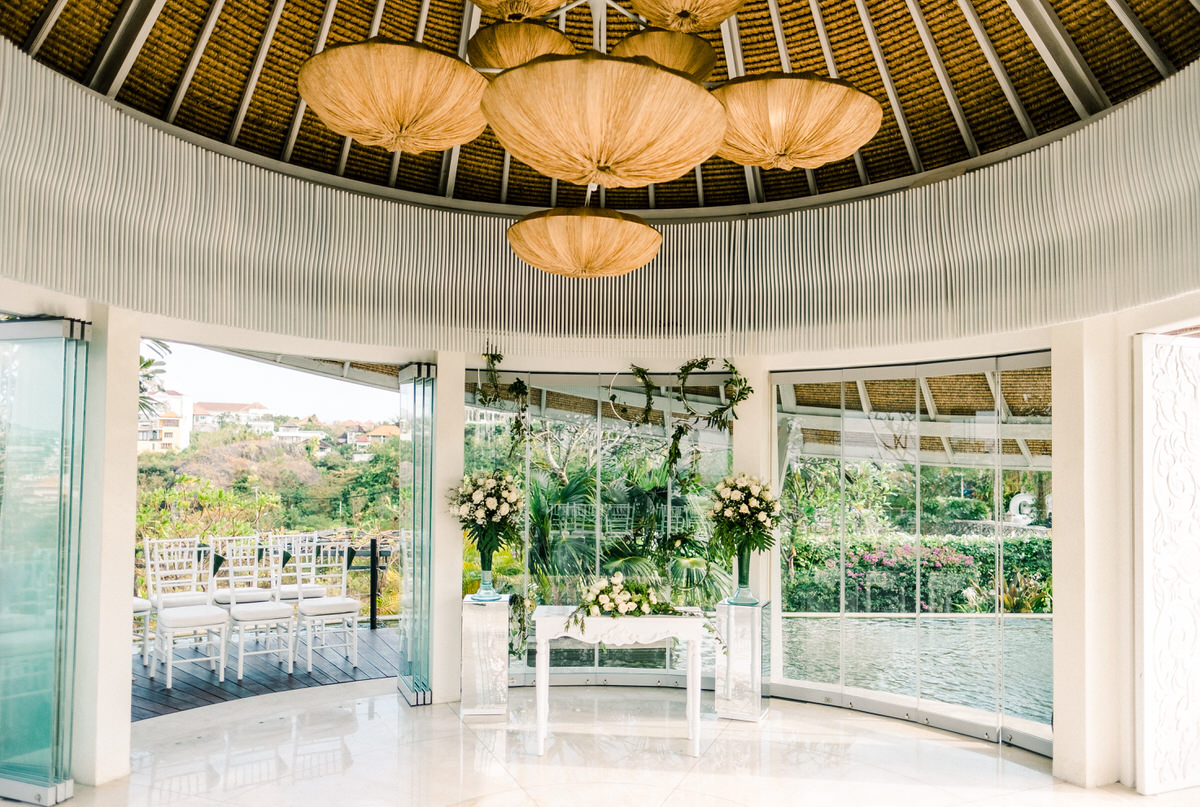 This unique chapel in Jimbaran Hill is surrounded by massive lotus pounds. With such a scenic backdrop and the Mediterranean-style setup, the venue provides a pleasing landscape to complement any color scheme and style, from casual to opulent. The chapel is suitable for 20 guests indoor and up to 80 guests outdoor.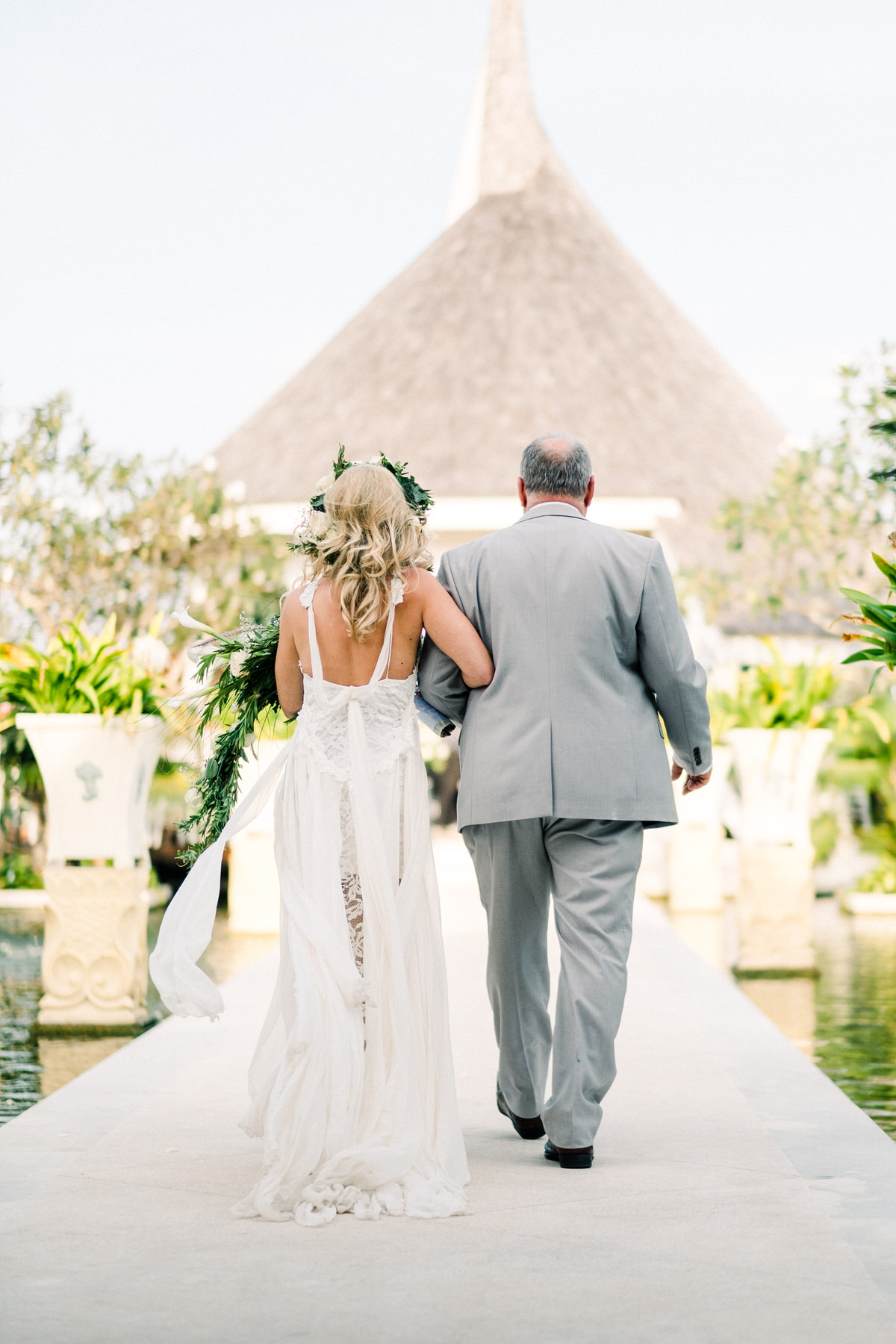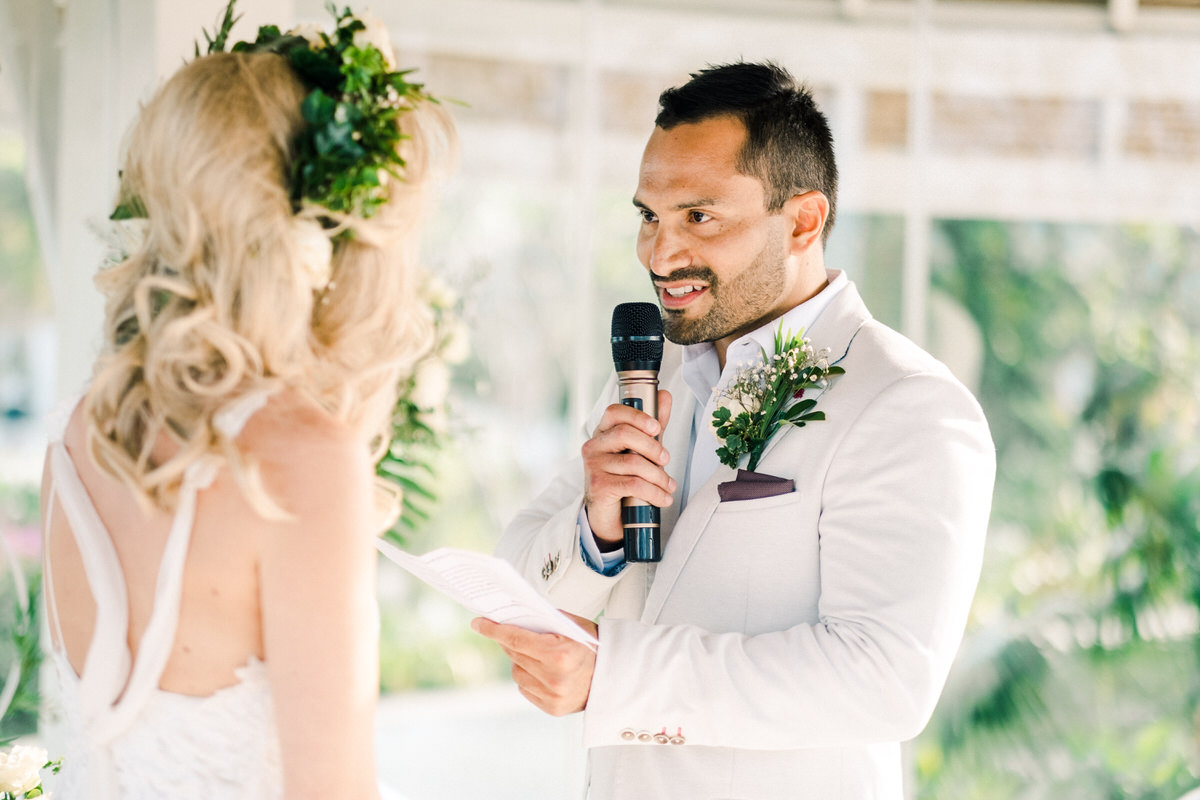 See our real wedding at Puri Temple Hill here.
---
Tresna Chapel of Ayana Resort and Spa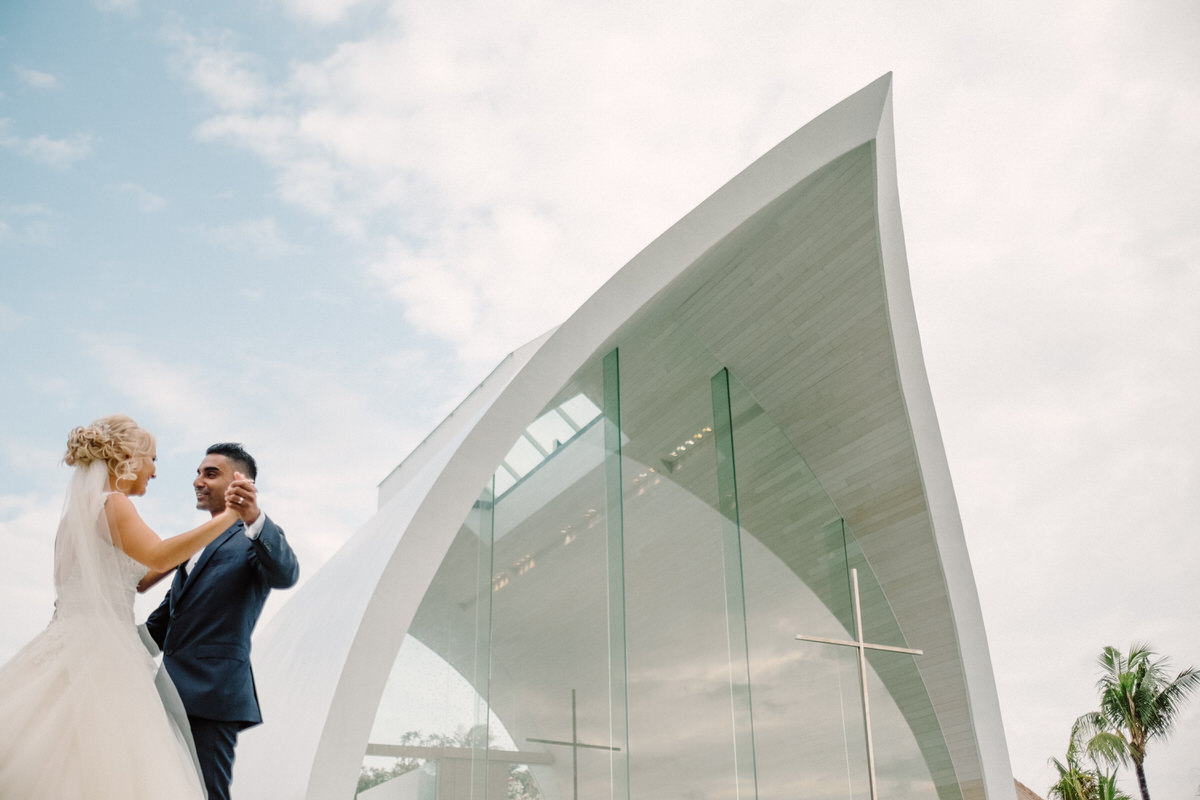 Majestically towering above AYANA's shimmering Indian Ocean, Tresna wedding chapel in Bali is a dramatically illuminated chapel that promises to fulfill the wedding ceremony of your dreams. One of the most stunning design features of the Tresna wedding chapel is a see-through glass aisle with a flowing, stone-lined river underneath that leads to a magnificent glass altar. Fully air-conditioned for the ultimate indoor comfort, Tresna wedding chapel can accommodate up to 80 seated guests.
---
The White Dove Chapel of Banyan Tree Ungasan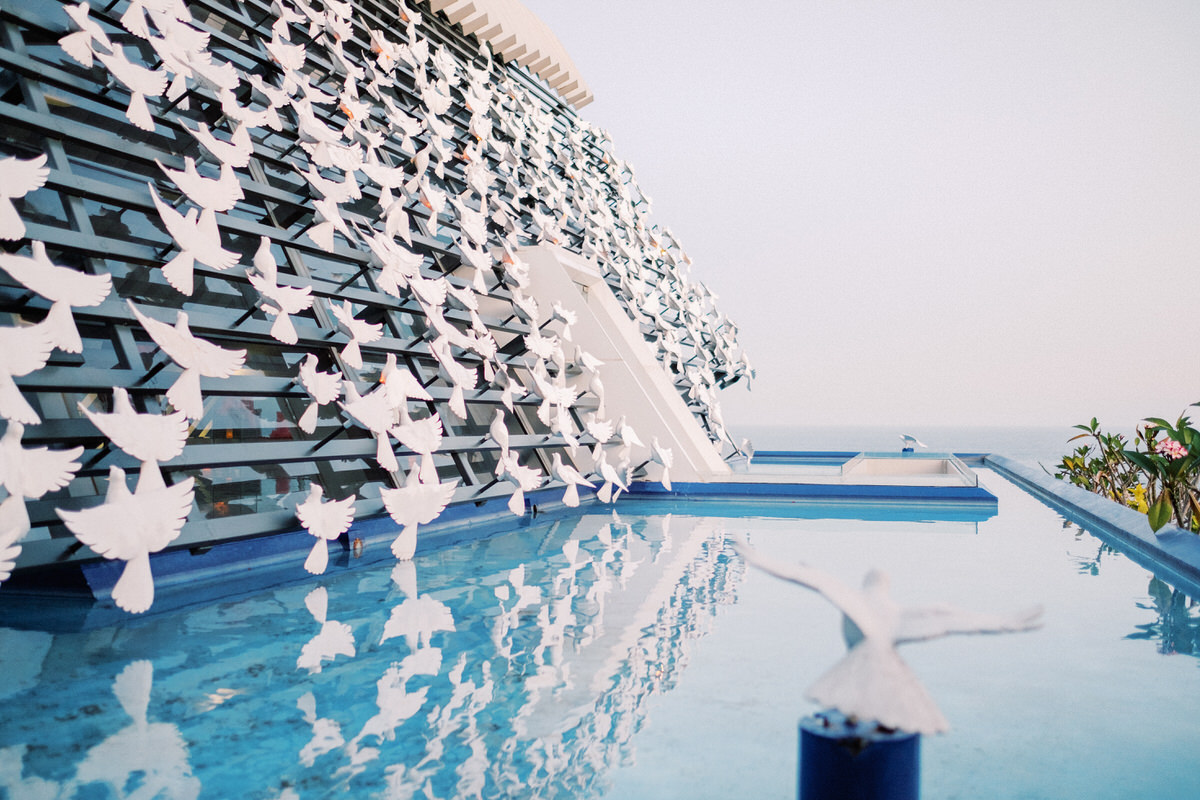 Say 'I Do' in a stunning chapel facing a panoramic view of the vast Indian Ocean. The building is totally unique and is architecturally stunning with three hundred plus white doves (which represent peace and love) taking flight over a pyramid-like structure. The building features elegant glass doors and exquisite floor to ceiling windows, with stunning views cliff-edge views. This chapel is also available for private dinner and proposal.
---
Dewa Dewi Chapel of Anantara Uluwatu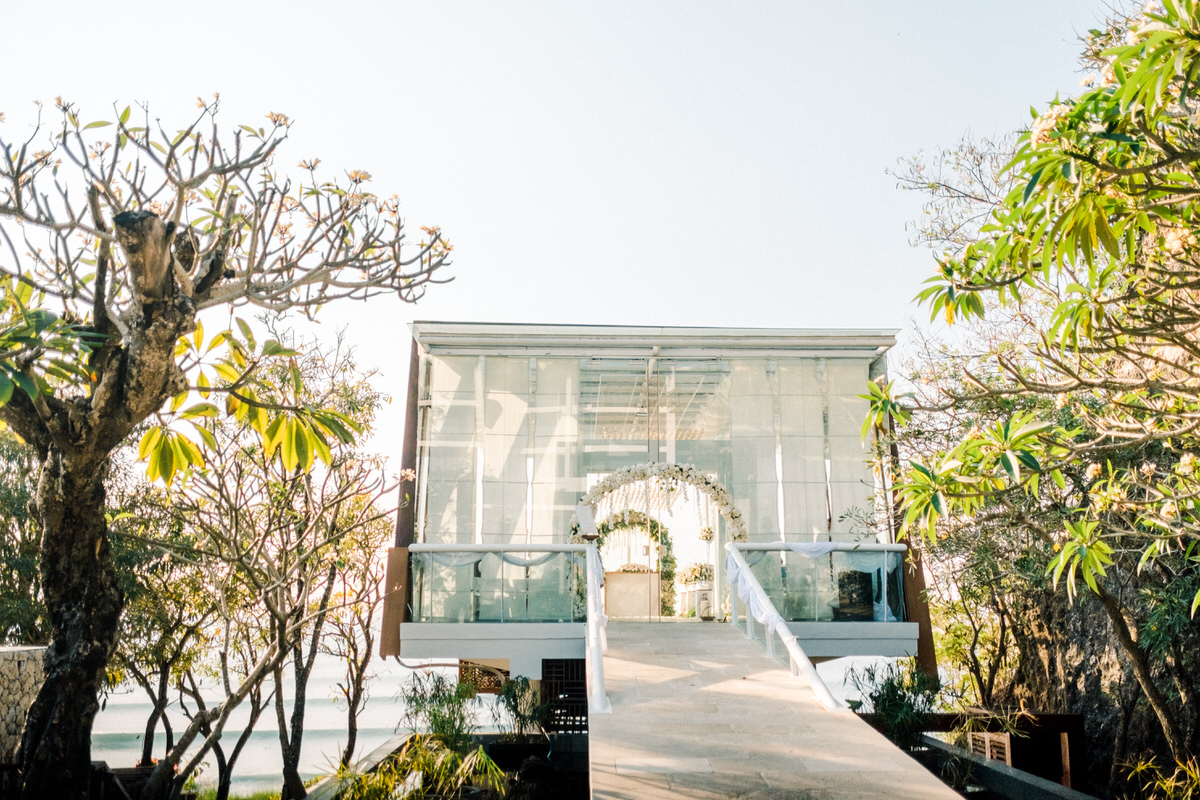 The iconic cliff-edge chapel is a contemporary masterpiece of glass panels and solid timber beams. The 360-degree views of the Indian Ocean create an amazing backdrop for your wedding. The chapel is ideal for up to 50 guests.
See our real wedding at Dewa Dewi Chapel here.
Learn More:
---
Jewel Box Chapel at Sofitel Bali
The Jewel Box Chapel at Sofitel Bali Nusa Dua is the perfect beachfront venue to host your Magnifique wedding amidst friends, family, and loved ones. The Jewel Box seats up to 80 guests inside, through a stunning marble entrance with polished granite flooring and with a symbolic water feature on one side – water is highly regarded in Balinese tradition, symbolizing life and fertility. Leafy tropical gardens and well-manicured lawns surround the glass Jewel Box, perfect for exotic garden receptions which can accommodate up to 200 guests.
---
Celebration Pavillion of The Renaissance Bali Uluwatu Resort & Spa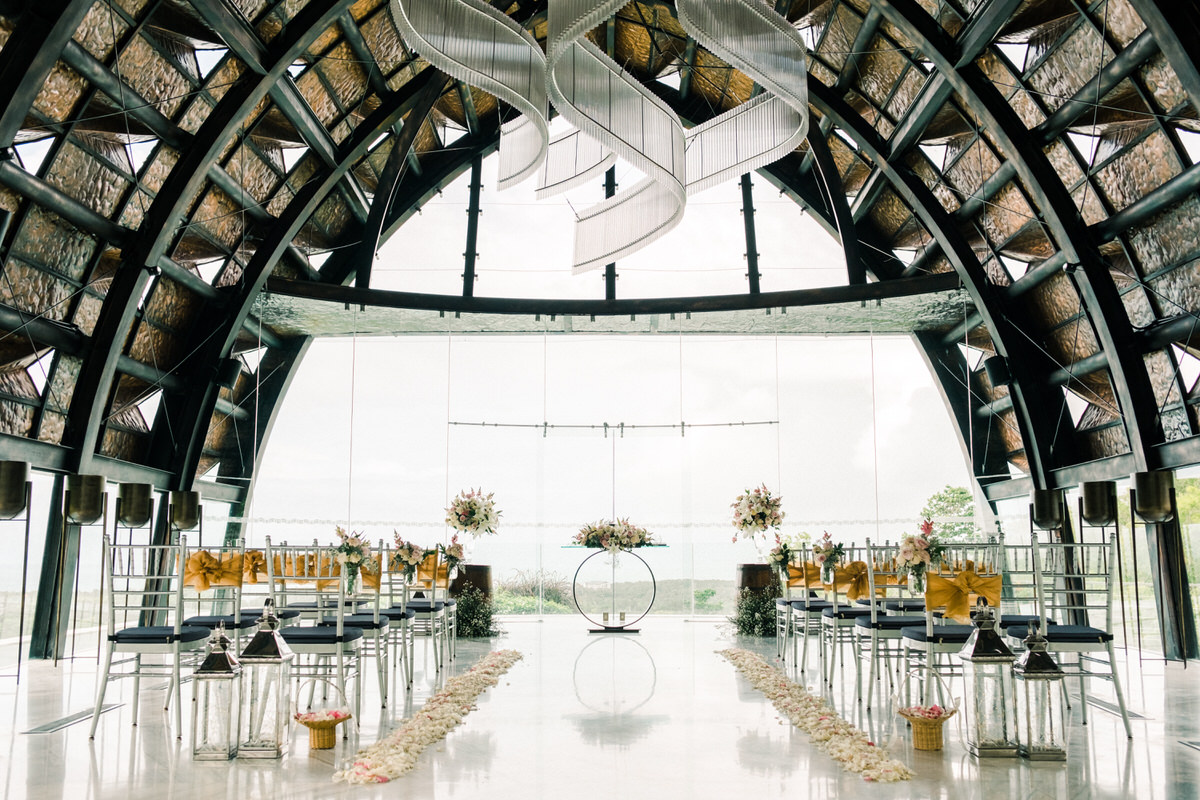 The wedding celebration pavilion is tucked away in the resort's serenity area and surrounded by tropical forests, adjacent to the lower pool area. The modern majestic glass wedding celebration pavilion is blessed with a breathtaking 360-degree view of the Indian Ocean. The rooftop resembles Noah's Arch and symbolizes sailing safely through the end of the journey despite stormy weather. Maximum capacity of 80 with Bride and Groom preparation areas located directly next to the pavilion.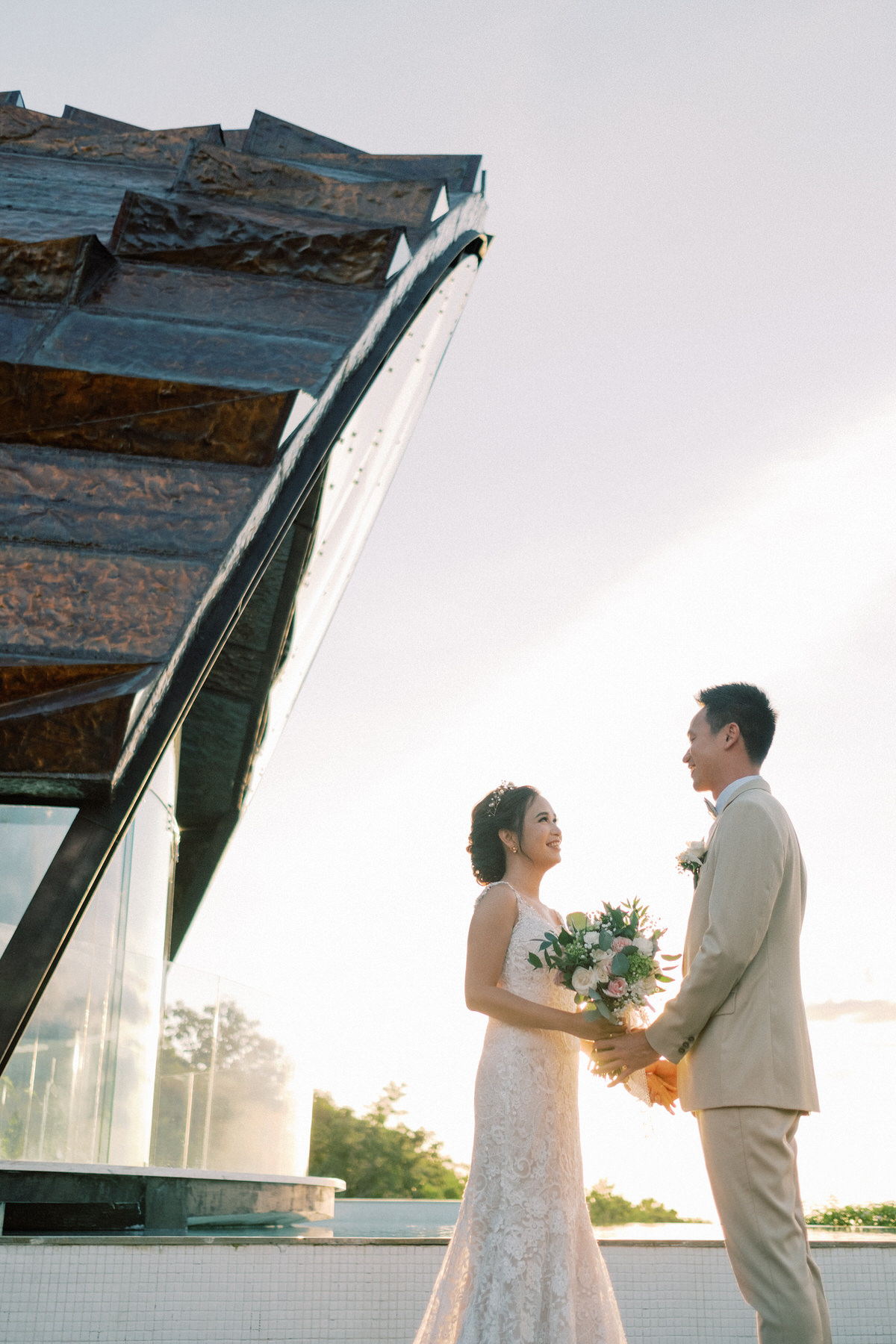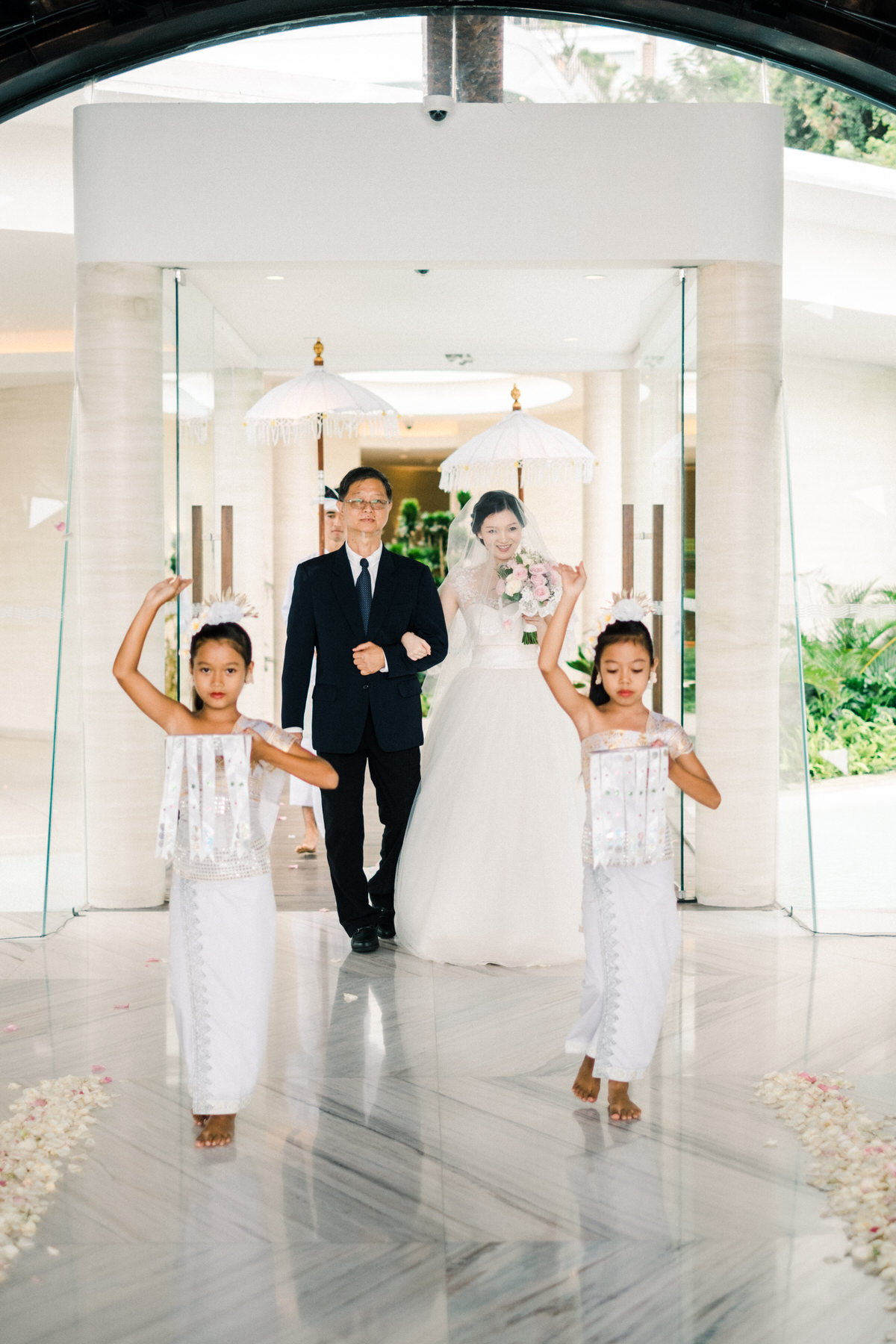 So tell me, which Bali wedding chapels are your favorites???