Finding the perfect Bali wedding venue isn't easy. There are so many venues in Bali to choose from, from an elegant clifftop venue to a greeneries backdrop or a beachside venue. The whole process can feel pretty tiring and there are lots of questions that you'll need to answer. Will your wedding be big or small? Outdoors or indoors? Rustic or glam? Settling on the basics of your wedding will help you and your partner narrow down the many venues out there, and find the one that's right for you.
Bali Wedding Venues:
Deciding on a theme.
By deciding on your theme, you could narrow down your venue lists. Will your wedding be boho, luxury, cliff top or beachside. Choosing a venue that fits in your theme will enable your wedding to feel more connected to the venue.
Find Out The Venue's Capacity Limit
Every venue in Bali has its own capacity limit. You need to know this limit is especially if you expect a hefty turnout. It's helpful to know the number of guests that's most suitable for the type of space you're renting. Most of the outdoor wedding venues in Bali can facilitate up to 100 guests. Find here for more options of the perfect Bali wedding venue.
---
Figure your budget
Before you visit the venue, it's important that you and your partner discuss your wedding venue budget. Having this discussion beforehand ensures you are both on the same page and are more prepared when going to appointments. It will also save you time. In Bali cliff-top wedding venues is the most expensive one due to the demand, the more scenic the venue, the more expensive the cost. So please consider your budget wisely.
Bali Wedding Venues:
---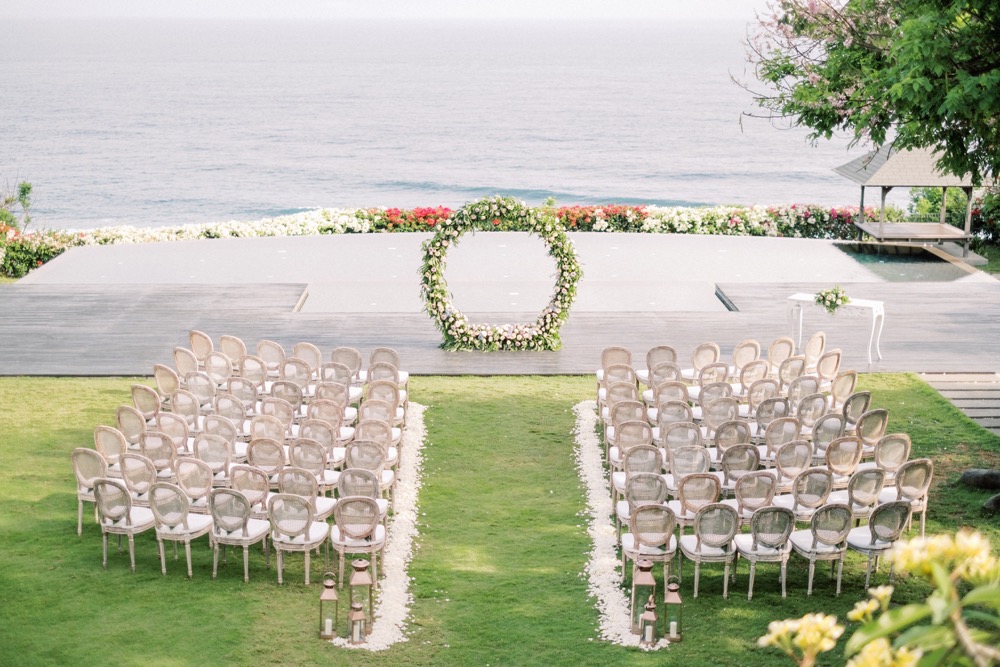 All in One
If you don't want to be stressed out to plan everything, some venues have their packages with everything included, from the planner, catering, photographer, celebrant, or florist like Tirtha Bridal. This means you can just relax and enjoy the wedding planning!