This blog is about my experiences of my Mount Batur Sunrise Trekking as a Bali local guy and a mountain lover. Mount Batur is the easiest and the most enjoyable mountain to hike in Bali! I've hiked this mountain since I was in high school. When I was in University, I came here almost every month (of course when I was single!) Hahaha! My backpack always prepared for the hike. Years ago to enjoy the mountain, I always hike here during the night starting from 10pm, hike for three hours and built my tent there. When I woke up I can see the sunrise straightaway from my tent. However nowadays since it's so busy and crowded with tourist, putting a tent almost impossible there.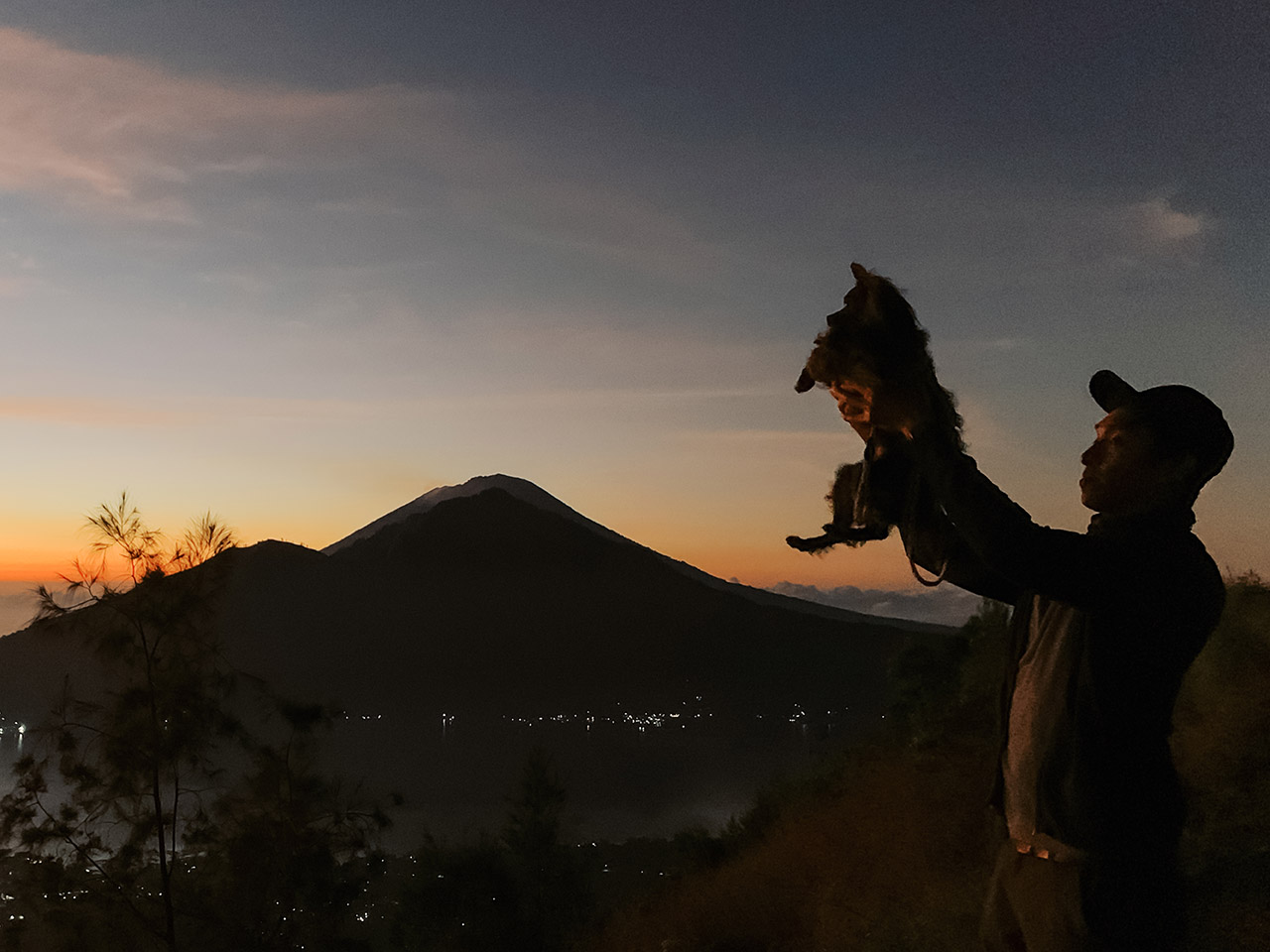 How hard is Mount Batur Trekking?
Well for me it's relative enjoyable workout, even my dog enjoyed it. Thing that make it hard is you need to wake up early around 2 or 3am in the morning if you want to catch the sunrise, that's what make it though. Mount Batur summit is only 1717 meters height.
Mount Batur Hiking Route
There are 2 routes for doing a Mount Batur sunrise trekking, Toya Bungkah (the most classic one) and Pura Jati. My favourite one is Toya Bungkah since it's relative easier and more enjoyable. Via Toya Bungkah route you will also meet a lot of tourists.
Should I hire a guide to hike Mount Batur
Well for a local, we definitely don't need a guide. But for tourist, it's mandatory to use a guide as it's a main income from the people around the mountain area. The benefit for using a guide and tour area usually the packages come with pick and drop from Denpasar area, and also a breakfast on the top of the mountain.
Below are some pictures of my couple shooting at the top of Mount Batur taken by Eka.