Most Chinese wedding destinations have been modernized but some traditions still remain to appreciate their ancestors. Some of the wedding tradition that I find so interesting is the gate crashing and tea ceremony. As a destination photographer in Bali, I got to experience this event quite often. If you're of Chinese descent and getting married in Bali I have selected some inspiration images of gate crashing and tea ceremony that you can think about incorporating on your big day. I have shot many Chinese wedding traditions in Bali especially for our Singapore, Hongkong, and Taiwan couples, so I hope this blog would inspire yours!
Bali Wedding Venues: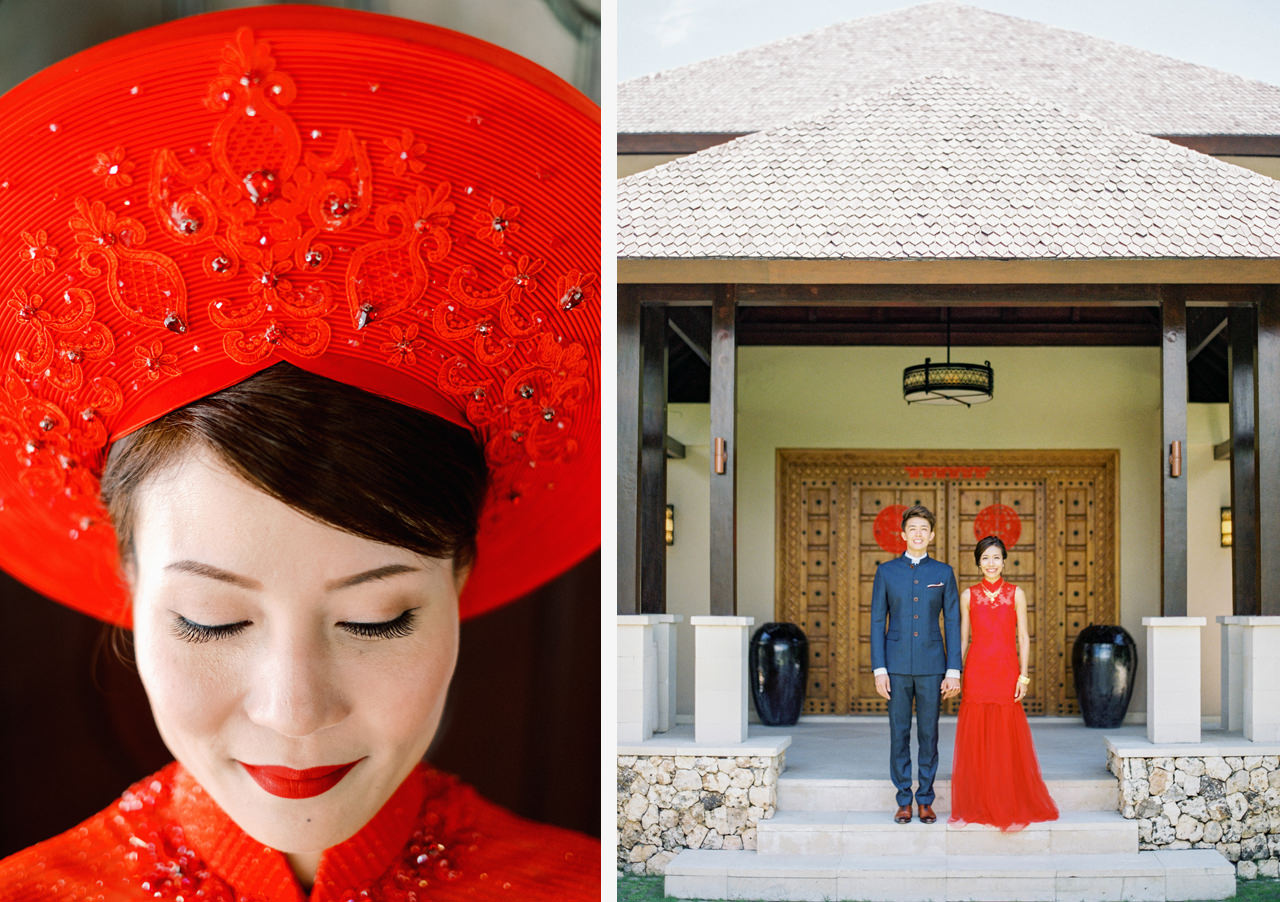 ---
Traditional Tea Dress
For most Chinese wedding in Bali, the traditional tea ceremony is practise and the bride will normally be wearing tea dress, qun kwa, cheongsam or qipao. Red is an auspicious color for Chinese, especially to the elderlies it represents prosperity, fortune and happiness.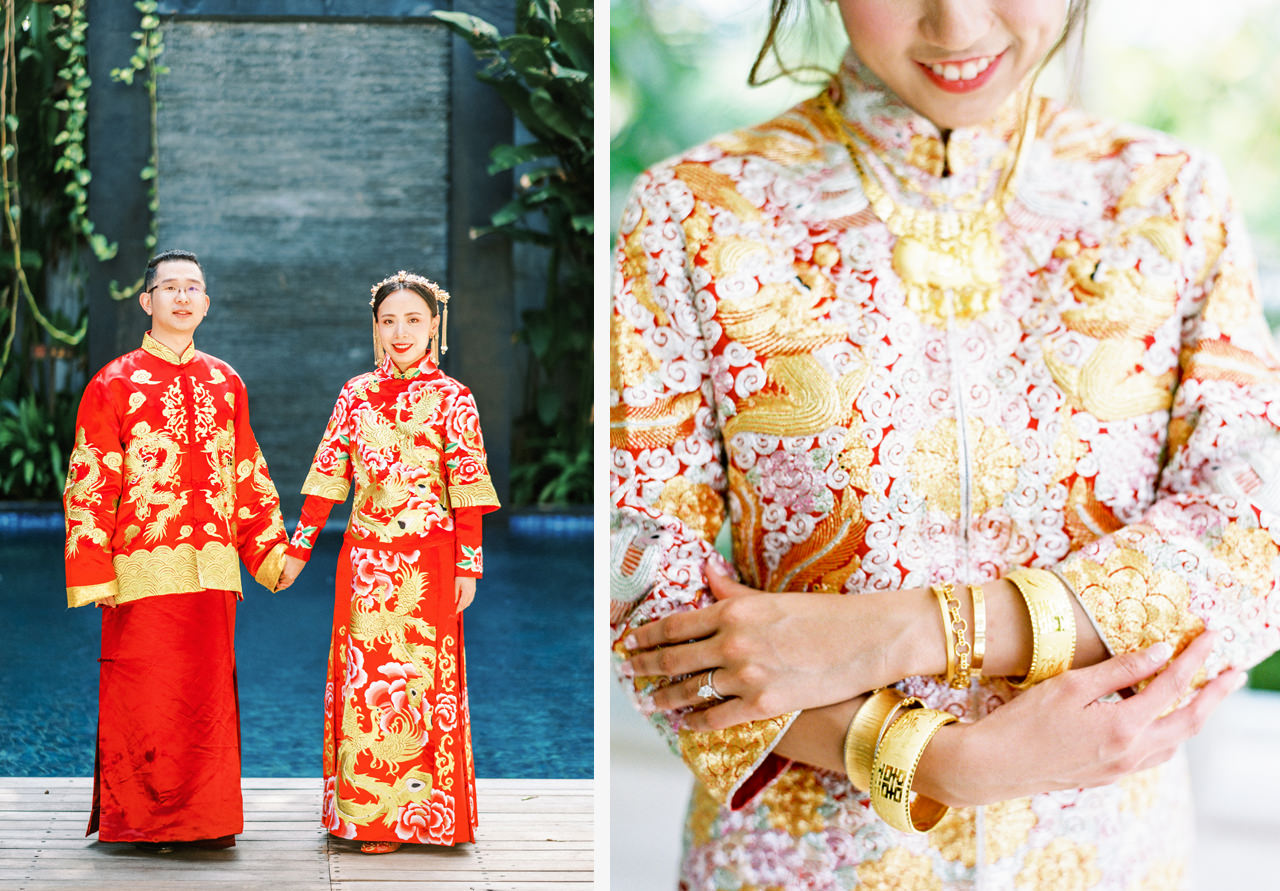 The Wedding Gate Crash or Door Games
As a fun Chinese wedding tradition, the wedding gate crash or door games are a series of games planned by the bride and her bridesmaid to test the groom's determination to get his wife. The groom and the groomsmen are expected to perform tasks asked by the bridesmaid. No matter how humiliating or ridiculous, all in the name of good fun of course to prove his love for his bride. Here are some ideas for gate crash and door games in Bali.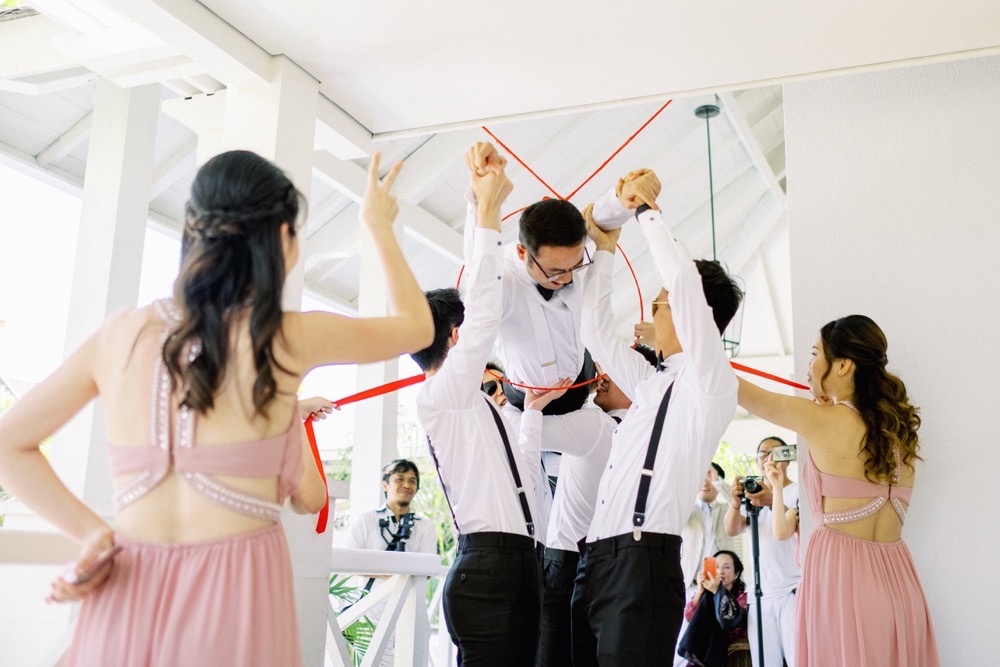 Let see if the groomsmen could lift their groom past the tiny hole.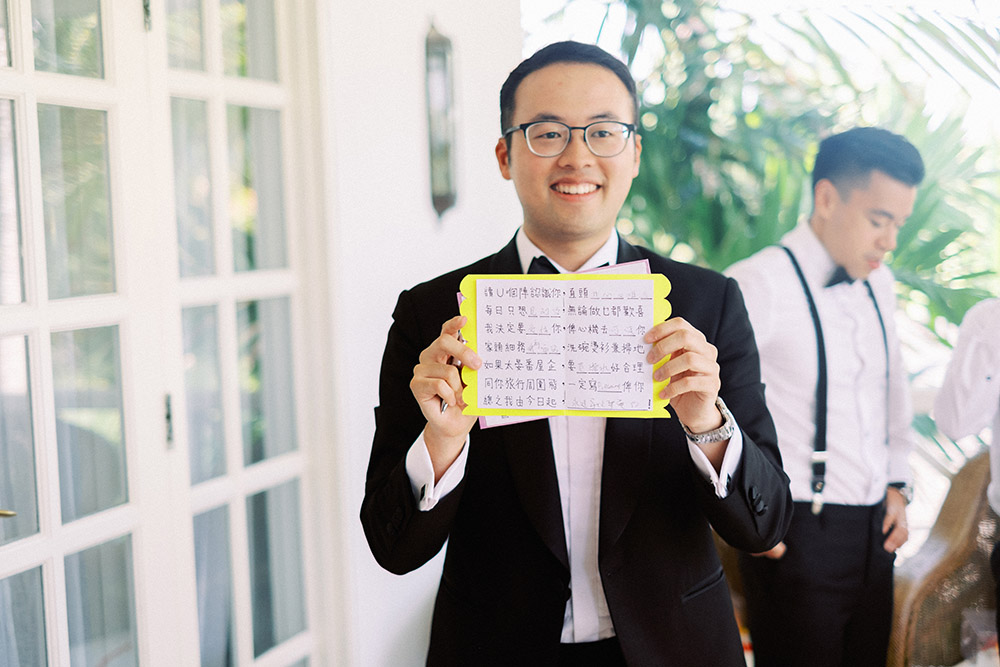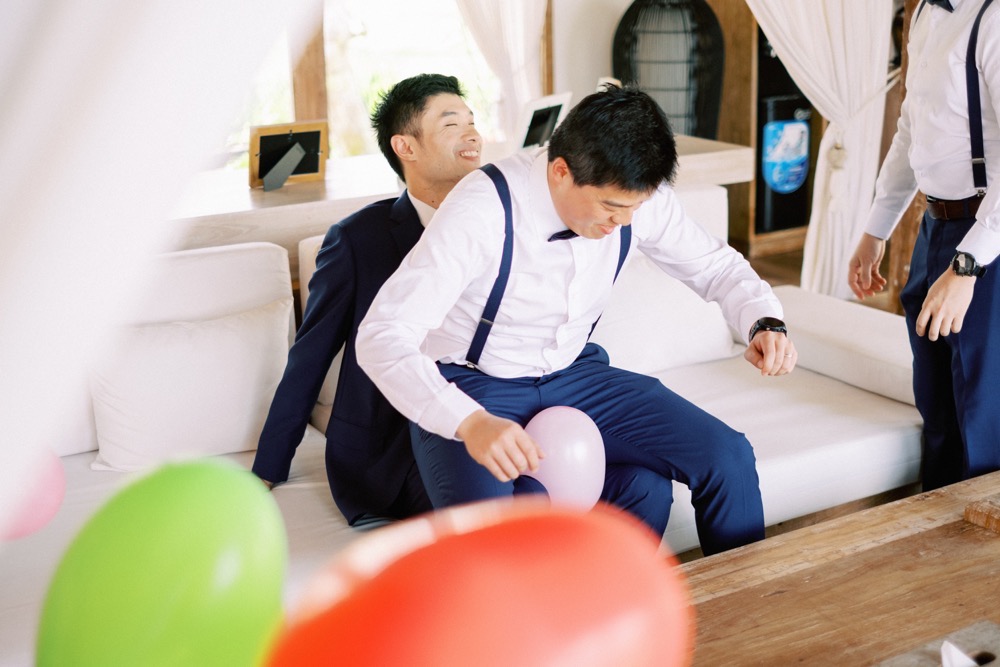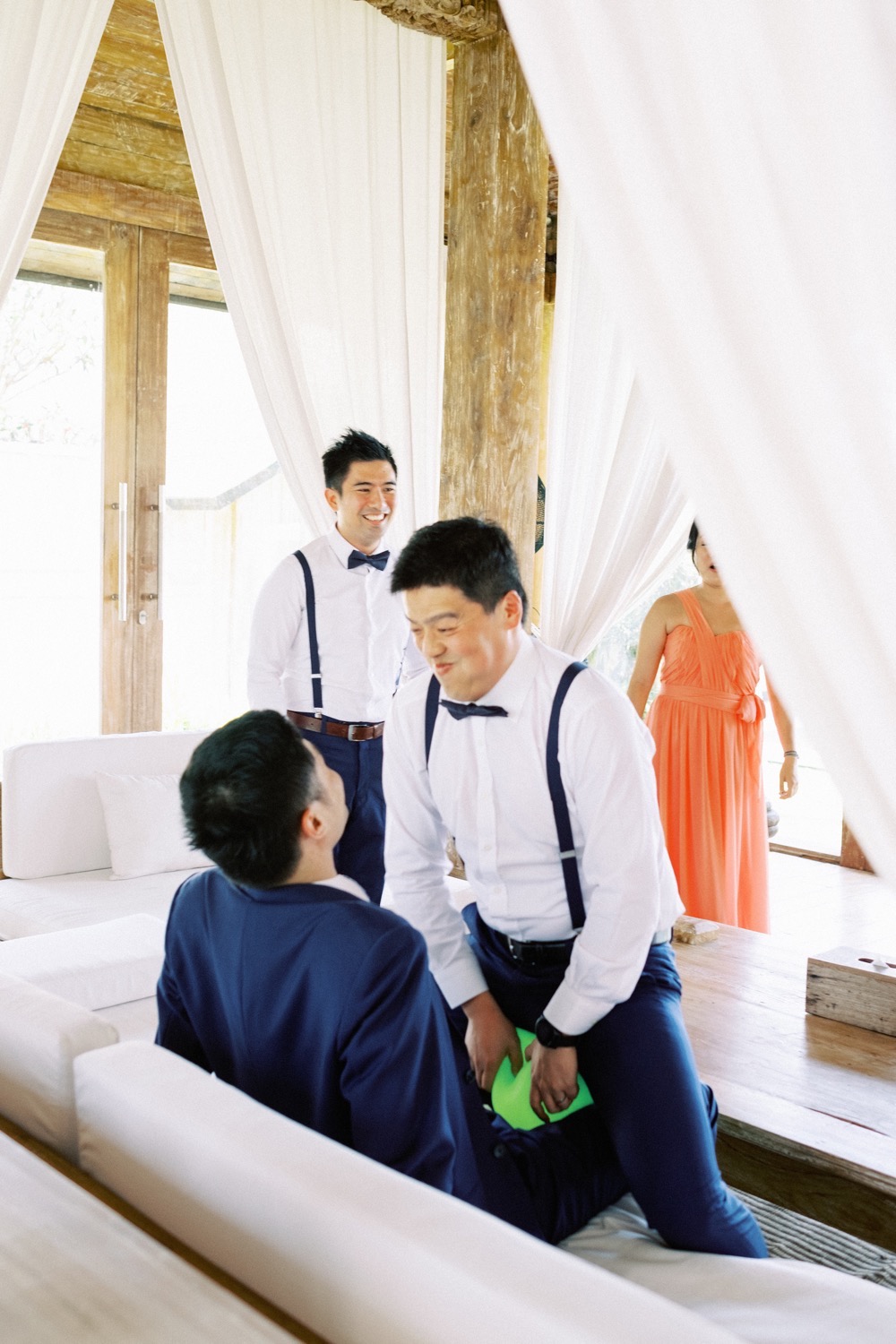 Balloon pop up game will make for hilarious photographs that you can laugh at years.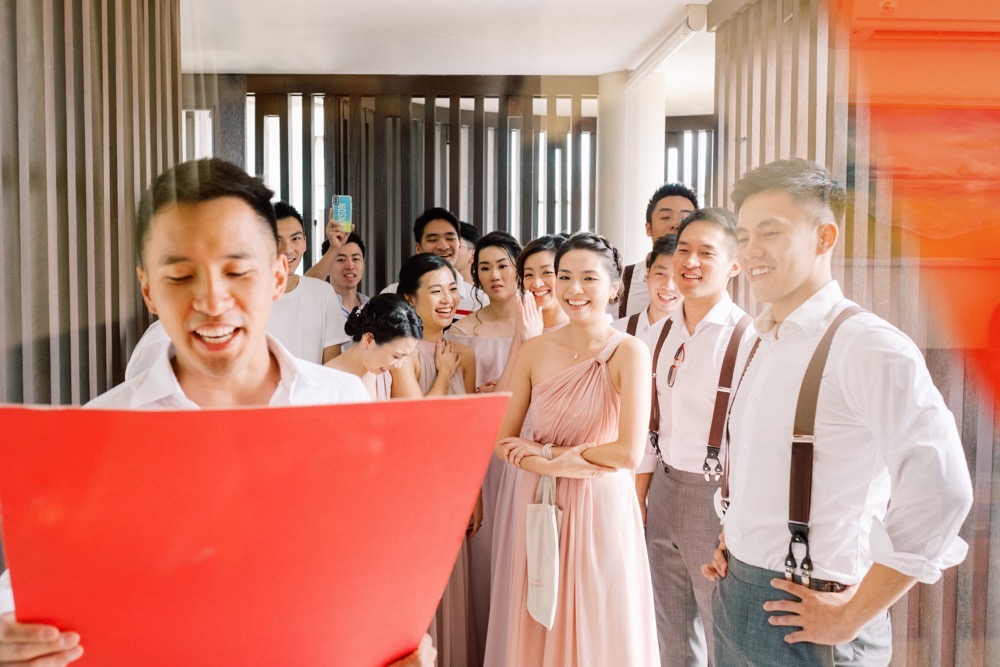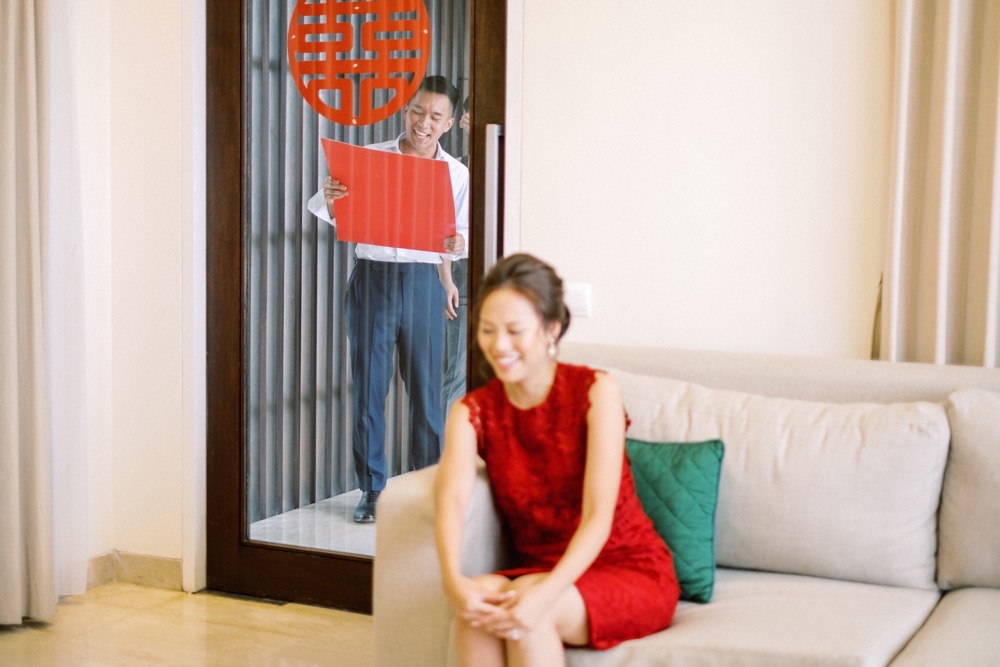 This one the groom have to sing an old mandarin love song. The lyrics has been prepared in the Chinese writing, and the groom has to improvise the tunes as he never heard the song before.
Chinese Wedding Tea Ceremony
The tea ceremony is a common wedding tradition in Chinese culture when the bride and groom pay their respects and show their gratitude towards their parents, new in-laws, and elders by serving them tea.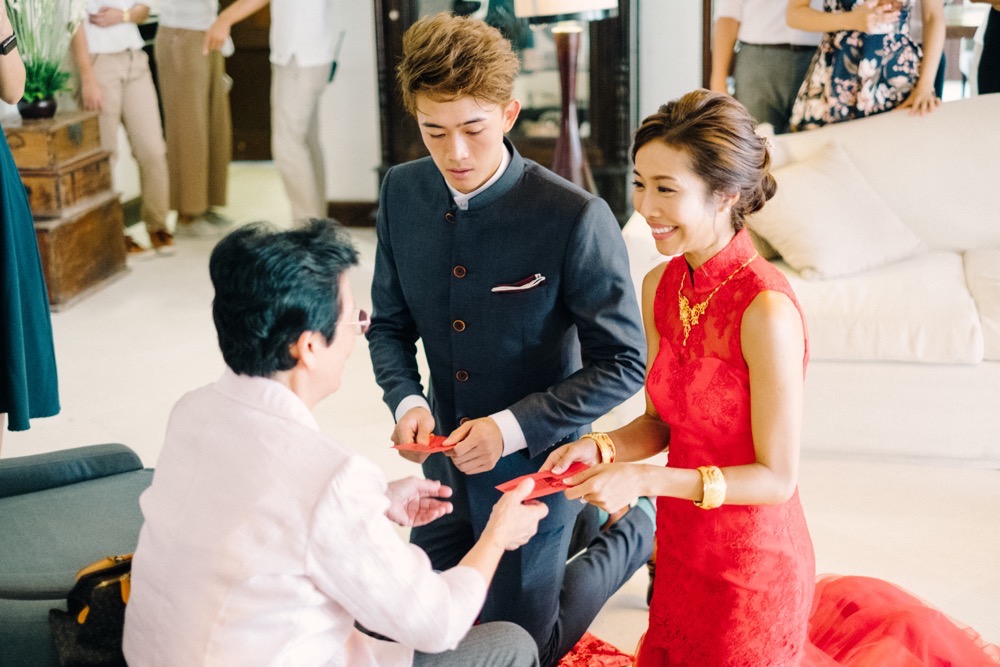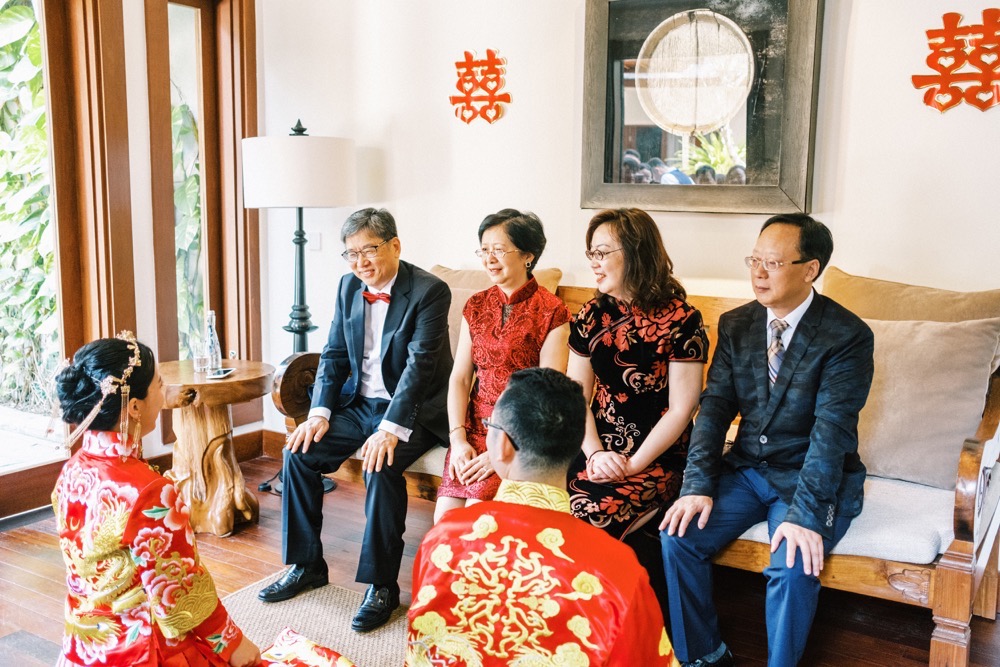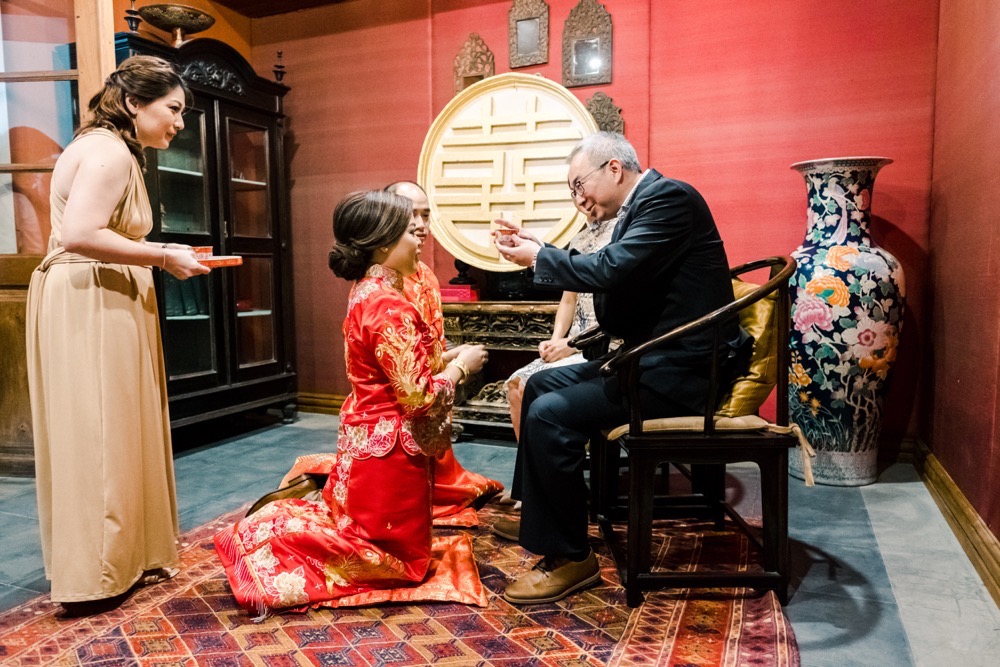 After the couple serves tea to both sets of parents, the parents respond by presenting the new couple with red envelopes containing money and sometimes even gold jewelry. At the same time, many parents will also give the couple some advice and blessings, expressing their love and best wishes.