M&R: Nusa Penida Surprise Proposal
&nbsp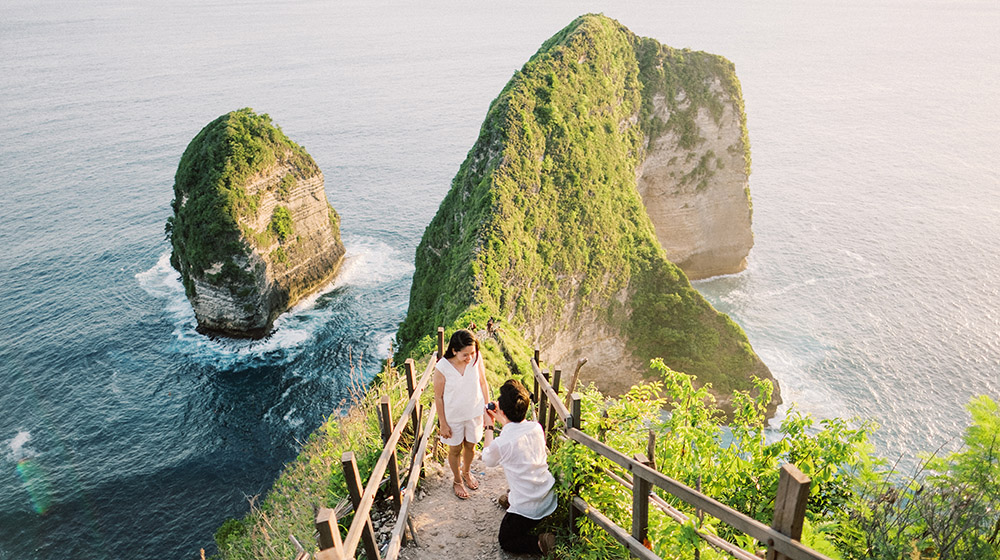 Nusa Penida surprise proposal of Mong and Rachel our couples from Singapore. Me and Mong been planned this surprise proposal secretly via email. Mong planned to propose at the adventurous place in Bali, and at the top of the cliff to make the proposal unforgettable. I suggest Mong to propose at Kelingking Beach Nusa Penida.
We departed from Sanur together in the afternoon. I help them checked in at Semabu Hills Hotel. Since it was their Holiday, Rachel had no suspicions of their proposal plan.
We visited The Crystal Bay as our first spot, then continuing to Broken Beach. After a few hours, we finally arrive at Kelingking Beach at the golden timing. That's when Mong handed over the ring box and admitted, "Because I'm trying to find the perfect place to give this to you!"
Kelingking Beach when the surprise proposal happens!
Congratulations for your Nusa Penida surprise proposal!
Comments
comments