A&S: Bali Beach Wedding at Komune Resort Bali
&nbsp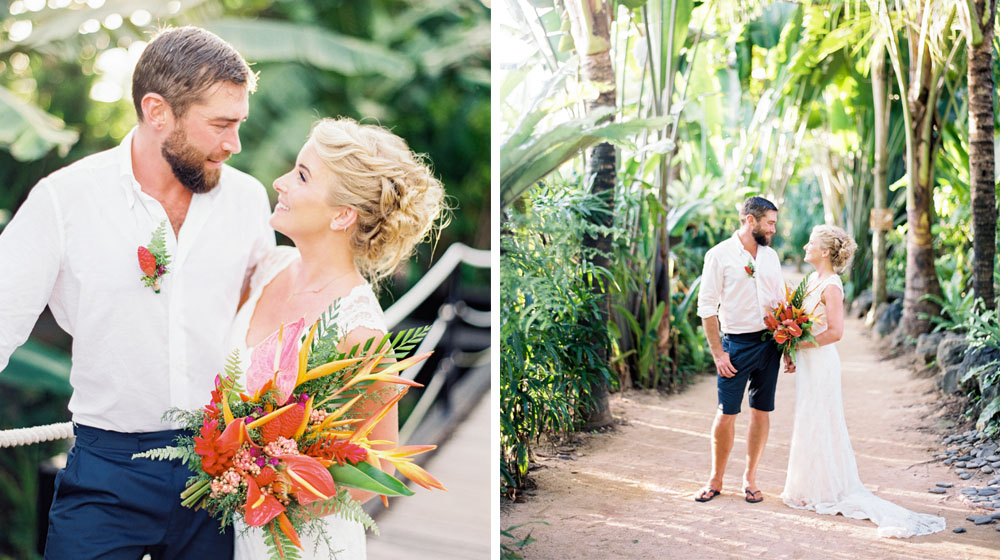 Ash and Sam, the lucky couple whose held their Bali beach wedding at Komune Resort Bali, met each other 10 years ago (to the day of their wedding!) in Bali. They both were solo traveler and coincidentally they were staying at the same hotel in Kuta. They were introduced by an American couple, whose also were staying with them. Ash was speaking with the husband, and Sam was speaking with the wife, and they both said to them separately – 'you should go talk to him/her!'. They were hung out with a large group of travellers whose also staying there, but somehow they realised quite quickly that they had so much in common and it happens. After meeting in Bali, they travelled together for a short while, then their separate itineraries led them to different countries. They stayed in touch, and after while Sam then joined Ash in Canada about a year later. They were inseparable ever since! After doing a 10 month backpacking journey, they've made their home in Christchurch New Zealand, and have been there for just over 6 years.
Komune Resort, the venue they chose to celebrate their wedding has a magical location fronting world-class surf breaks, an exotic design, stunning beach club and friendly community spirited atmosphere. Komune Bali connects adventurous, fun-loving, environmentally conscious travellers who share a passion for surf and beach culture.
The Resort and Beach Club come together as an intimate and specialised event venue, offering flexibility and variety at couples fingertips. It's a good things to plan your Bali wedding in one of the many unique spaces – from the rolling grass lawns over-looking the beach shaded by coconut palms.
Congratulations for your Bali Beach Wedding at Komune Resort Mr & Mrs Campbell!
Words from the couples:
"Hi Gusmank!
We are amazing, even more so for having received your beautiful package! ?
It was so incredible. We were expected just a USB stick, not such an amazing box and card and photos and gift! It was so wonderful! We can't even begin to thank you guys enough. You have so far surpassed our highest expectations… For the quality, quantity, presentation, you guys, the experience, everything! I'm so so happy that you were with us on our special day and captured all of our beautiful memories.
You are seriously talented and we're so thankful we were able to lock you in before you become too big and famous!
We are so certain we'll see you guys again. Either in Bali or when you come to NZ! Please do come visit, you'll always have a place to stay in Christchurch ?
Thank you SO MUCH! From the bottom of our hearts.
With warmest regards and gratitude
Sam and Ash Campbell ?"
Comments
comments