Arthur & Karman: Surprise Proposal Photography at Banyan Tree
&nbsp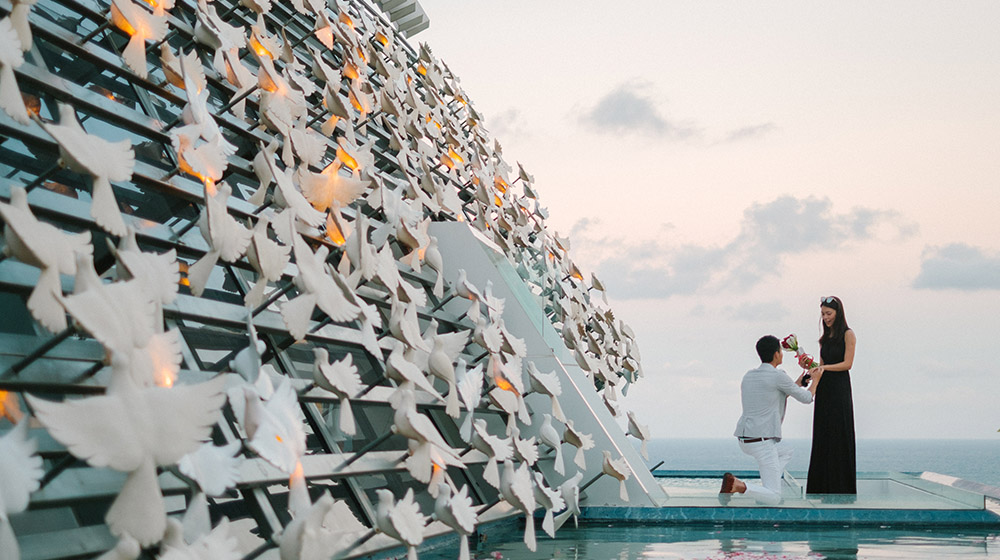 Arthur had his Bali Surprise Proposal photography all planned out: he would pop the question to his girlfriend, Karman, using a low-key proposal and ended with a romantic dinner at the Luxury Dove Chapel of Banyan Tree Resort Bali.
Proposing is sometimes a lot harder than it looks, specially it will be done in foreign country, Bali Indonesia, from preparing the venue, hiding the ring, to searching Best Local Bali Photographer — that's the lesson one man learned recently when his surprise proposal was almost derailed by something simple.
A proposal photography with Flytographer.
It was amazing experience doing photoshoot with our Bali Photographer, Gusmank, I will tell everyone about my experience — Arthur
Comments
comments