Finally good news in 2020! The wedding of Ilona & Clement's at Ombak Biru Villa that we captured is selected as the most beautiful wedding of 2019 by Her World Magazines. The wedding was featured on their printed magazine in December 2019 – February 2020 edition! And we were so happy our work selected as the prettiest wedding by an international publisher!
Bali Wedding Venues:
Ilona Erika Chua and Clement Tran celebrated over four days and in four different locales including Hong Kong, Paris, Jakarta, and finally Bali, where they exchanged personal vows in front of 110 guests.
Their Bali soiree, held at a beach villa in Seminyak, had a casual and welcoming vibe with a 'boho beach picnic" theme that allowed guests to let loose.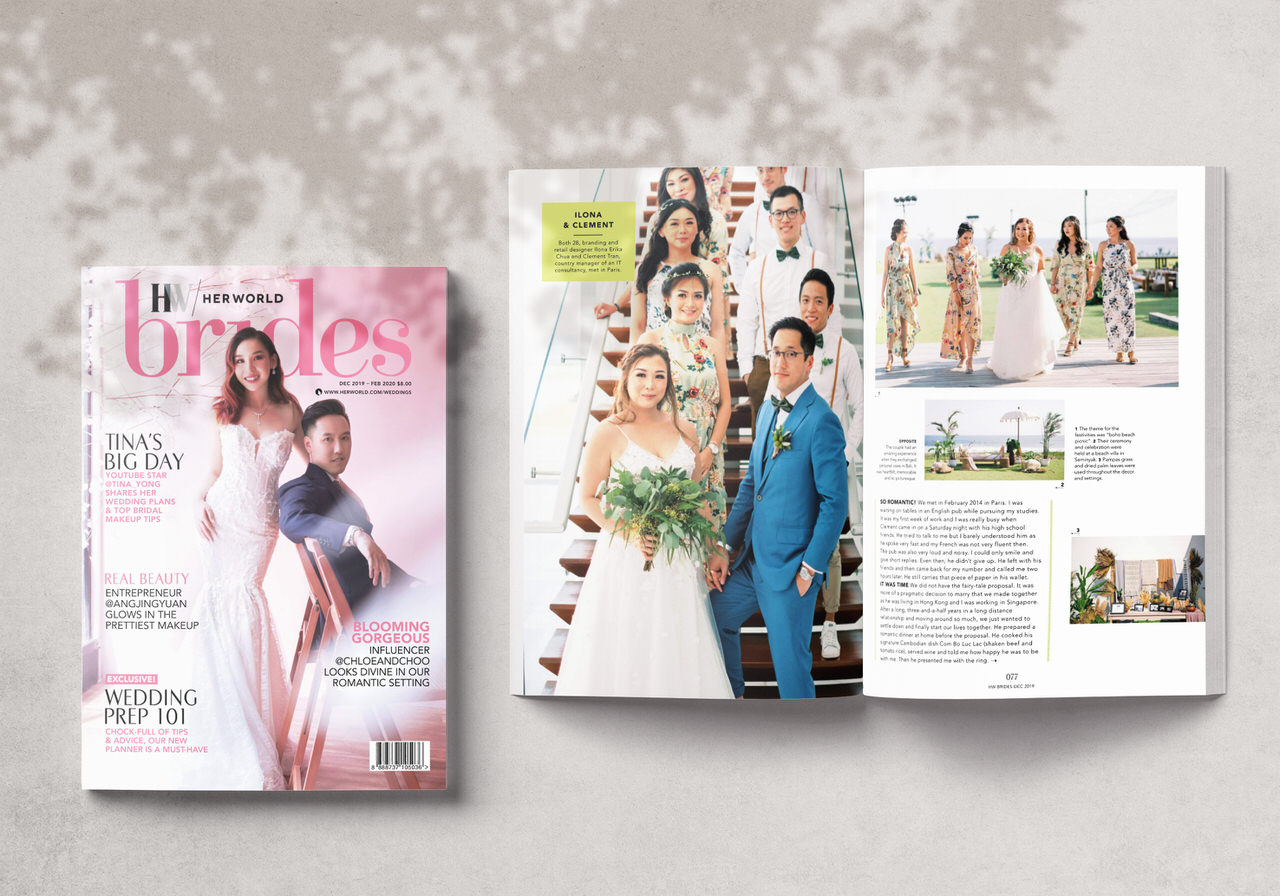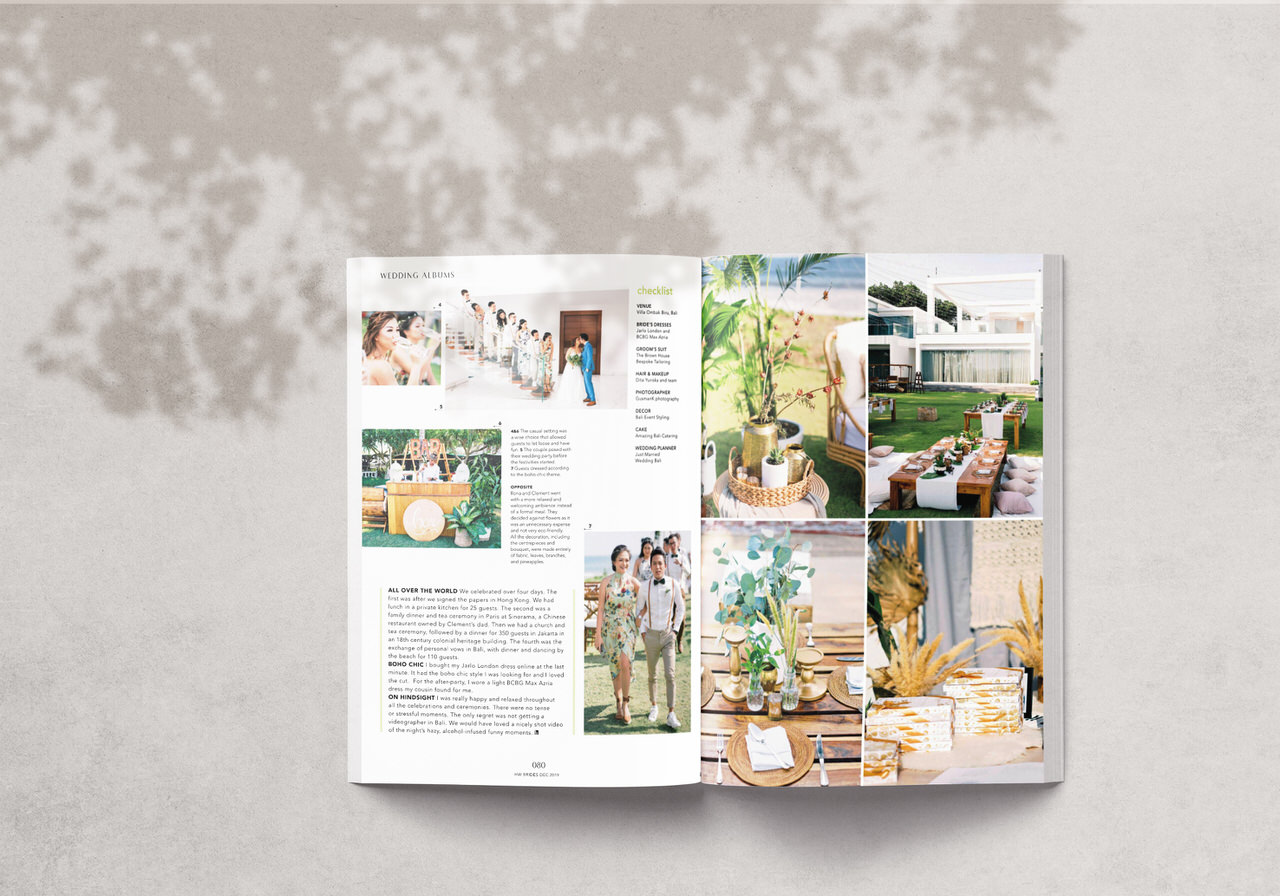 Thanks to the client with the help of Bali Event Styling who was really creative creating this magical wedding in Bali!