First Impression & Field Test Review.
Back in 2013, Pixel Enterprise Hong Kong, send me a TTL Radio flash controller for review purpose; a Pixel King Pro. This product is basically an updated version of the previously released product, The Pixel King. Pixel had a big name as a Wireless flash trigger brand, and this year they start producing the flash unit.
I have a chance to received this brand new product from Pixel Enterprise Hong Kong for test purpose. A TTL HSS flashgun for Canon camera system. This is a first impression test result of this product. And I will update the information here once with images result from the shoot session.

Design
Pixel Mago design is quite impressive, It's combination of Canon's 580EXii & Nikon's SB900. It's a big and heavy flash for an on-shoe application, but trust me, you will love when it mounted on your radio receiver on your light stand. I love the way they design the back panel of the flash, the layout look modern & professional, it look similar to nikon's SB900.
The shoe locking mechanism is just like canon 600EXII design. And the weather shield is really solid. It cover my Canon 5D hot shoe completely.
Build Quality
– packaging
My first impression when unboxing this product is impressive, it's wrapped in a special bubble wrap. It's great and i'm sure it will guarantee that the flash is not damaged when on delivery.
– plastic material
The plastic material on this unit is good. It nearly close to my canon flash. It feel solid and thick. You can feel it when you knock the body. But i wish they can add more grain texture on the plastic (it just my preference). Now it feel too shiny.
– button & switch
The switch & button quality in this flash is so good. It's click, solid and precise. The button is all backlit plastic, no rubber feel. Love it so much.
– moving pivot
I think this is the most impressive part from this flash unit, some how i feel the joint pivot on this flash is so smooth and solid, much-much better than the Canon's hi-end flash. The downside is, it don't have locking mechanism on it. So it can't hold it angled position strongly if you attach any accesories heavy accesories on it.
– connector & port
Just like Canon 600EX, it has all port that you need, PC sync, external power port, mounting screw, and a USB connector for firmware upgrade. Hmmmm… What will they add in the upcoming firmware? Any idea?
– flash diffuser
This flash supplied with a free flash head diffuser, the design look good, but i feel the size is not precisely fit on the flash head, it too loose, and easy to pop-out. I found out by heating with hairdryer and squeezing it a bit can help fixing this problem. So look like they need to look over on the precision quality control. Beside that, it functionally well.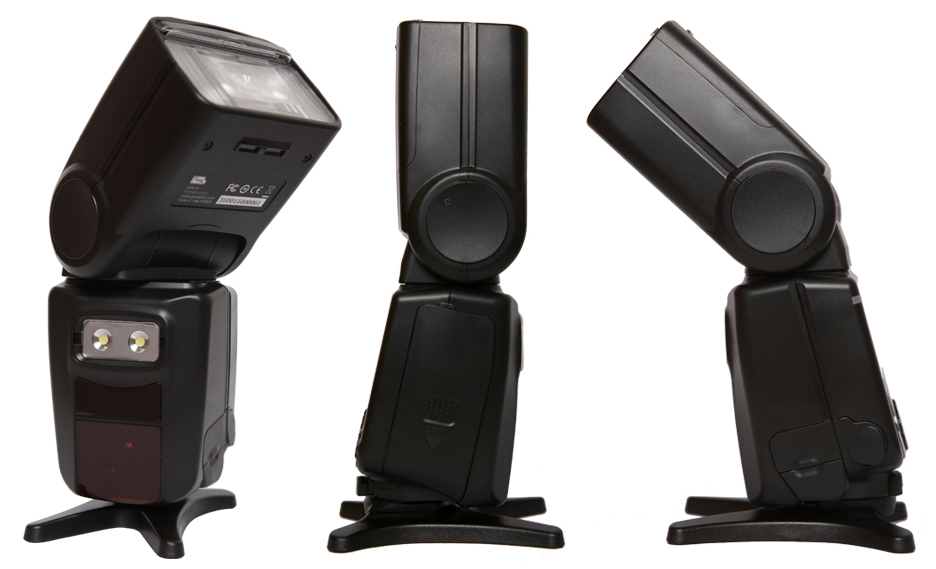 Menu & Operation
The LCD screen work really good, it show all the detail in a good k organized layout. It easy for me to explore it without need to read the manual book 😀
They doing a good choice to put scrolling wheels instead of 4 way button as the main controller, I feel it easier to navigate and controlling the flash setting.
There is a missing feature that i thought it was there but isn't. A build in TTL radio receiver compatible with Pixel King product. The TTL wireless flash control on this unit is an optical based. It would be great if Pixel put a build in Pixel King receiver on this unit so it can triggered via radio without need to attach additional King receiver on the hotsoe.
Even though, we test the master TTL remote on this flash work perfectly with canon's 430EXii & 580EXii optical wireless control. So another good point if you already invest with ST-E2 controller.
For complete function & features please read this Link for your reference…
Performance
This is the first test i did on this product, and i got the performance is great, in the HSS mode and full power, it only give me 2 miss from the 15 repeated shoot i did with the Pixel King pro. I'm not sure which device to blame, is it the recycle time of the flash or the miss communication on the king pro radio. I will need to do another test shoot with the flash installed on shoe to get accurate recycle time.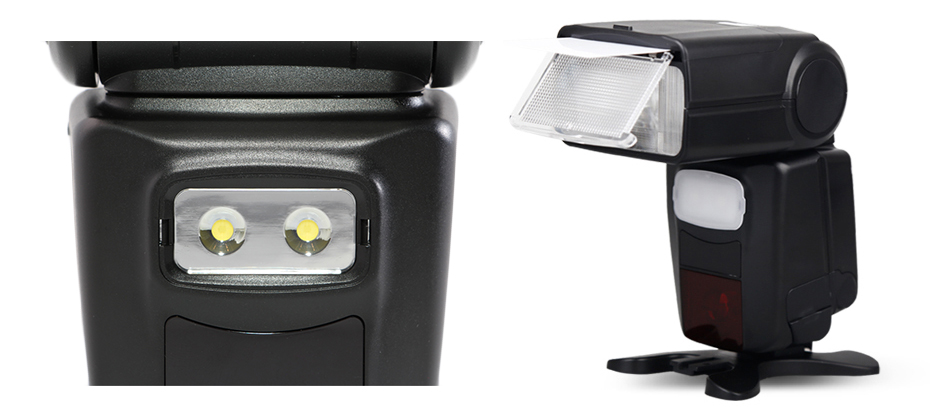 Flash Head
This is a big flash unit, no wonder it has a big GN number. The design is similar to Canon 580EXii flash, it has a wide angel cover and a build in bouncing card. A must have feature on a professional compact flash.
White balance consistency is good, i tested on the same power and and it not showing any WB variation on each shoot. Just like a usual compact flash, WB get slightly change when we decrease the power to 1/8 or below. But i'm happy with the result. Nothing to complaint here.
I felt in love with all of the moving part on this product, the zoom head mechanism sound really smooth. And maybe this is not that important, but some how, i love hearing the sound of the flash head when popping the light. "plokkk" It sound unique… 😀
Led Light
The build in LED light is the selling point of this flash unit, it did a good job when we use for night time scene, but it useless on daytime use.
The removable LED cover is helpful when you need a softer light for closer shoot. But if you need a strong light, just remove the cover and it will give you a bright light for video or even a fill light for your photo. The color temperature is good, the auto WB recorded at 5000K so it easy if you need to stick a color gel on it.
The only minus on the LED light is we can't change the intensity. There is only On/Off button. Pixel need to include this feature on their upcoming firmware. Since it quite important.
Conclusion
The Pixel Mago is another good choice for Canon shooter. It build good, perform good, and has a lot of feature. HSS shooter will love this product. The build-in LED light is a good option if you prefer to shoot with a continuous light (i found wedding photographer or videographer will need this). And if Pixel can add LED intensity control on their upcoming firmware then this will be perfect.
The only missing feature that i wish it in there is the build in king/king pro compatible TTL radio receiver. With this feature, this flash unit should be head-to-head competiotion with the Yongnuo YN600EX-RT or even hi-end Canon's Speedlite 600EX-RT
Pros
– Hi GN number
– Good build quality, button, switch and moving part.
– Lot of features
Cont
– Heavy
– No LED intensity controll
– No build in King compatible TTL Radio Receiver
– Un-precisely flash head diffuser clip on.