Small weddings are the perfect opportunity to make your guests feel extra special while reclaiming time to truly experience your own big event. Most of the destination wedding events I captured in Canggu were mostly a small and intimate wedding. If you dream about your intimate destination wedding in Bali, below are the lists of Canggu Wedding Villas that are perfect for your Bali small wedding. Whether it 10, 20, or 100 guests they will able to accommodate your perfect wedding in Bali!
All photos below are captured by Gusmank Wedding Photography and may not be used without written consent from Gusmank Wedding Photography.
Villa Taman Ahimsa
There is no greater setting for a Bali wedding than under the swaying coconut palms with the rolling green waves of the Indian Ocean as a backdrop. With its expansive gardens abutting the beachfront, Taman Ahimsa is the ideal location for guests seeking an event with spectacular natural scenery. Villa Taman Ahimsa could accommodate a maximum of 80 seated guests.
Find more info about Villa Taman Ahimsa Wedding here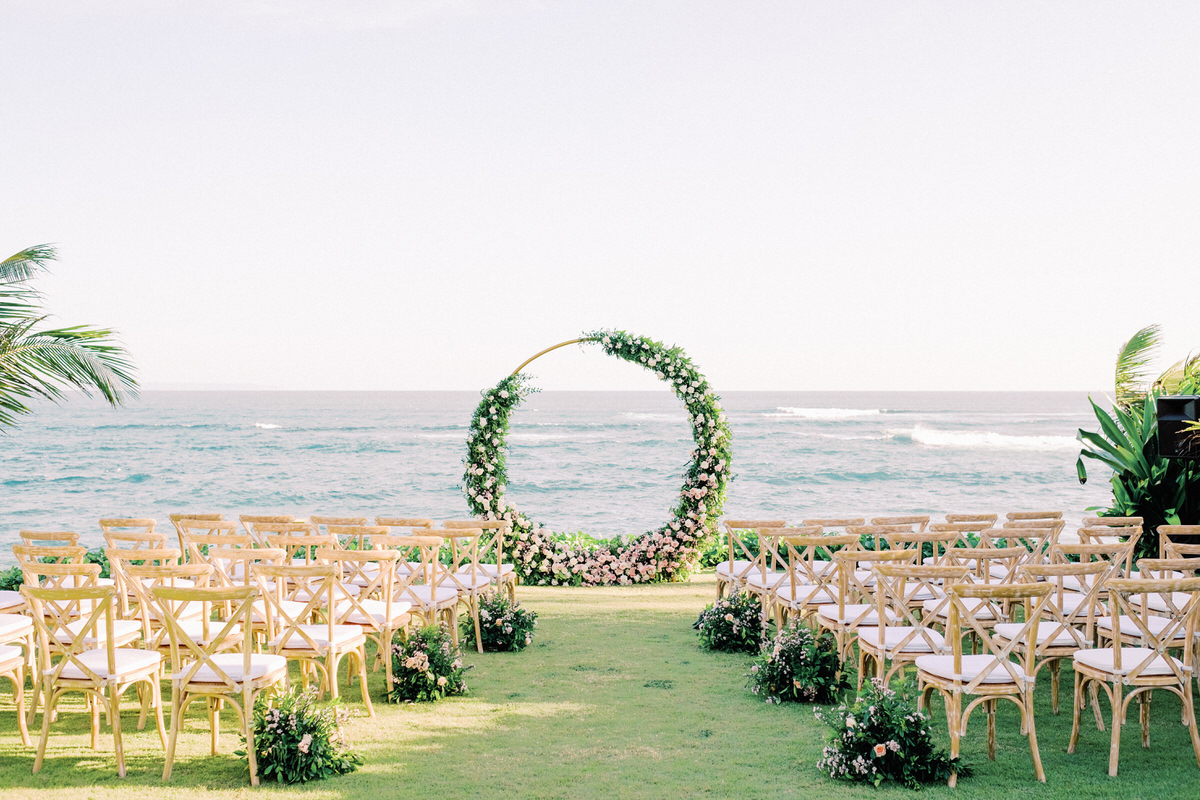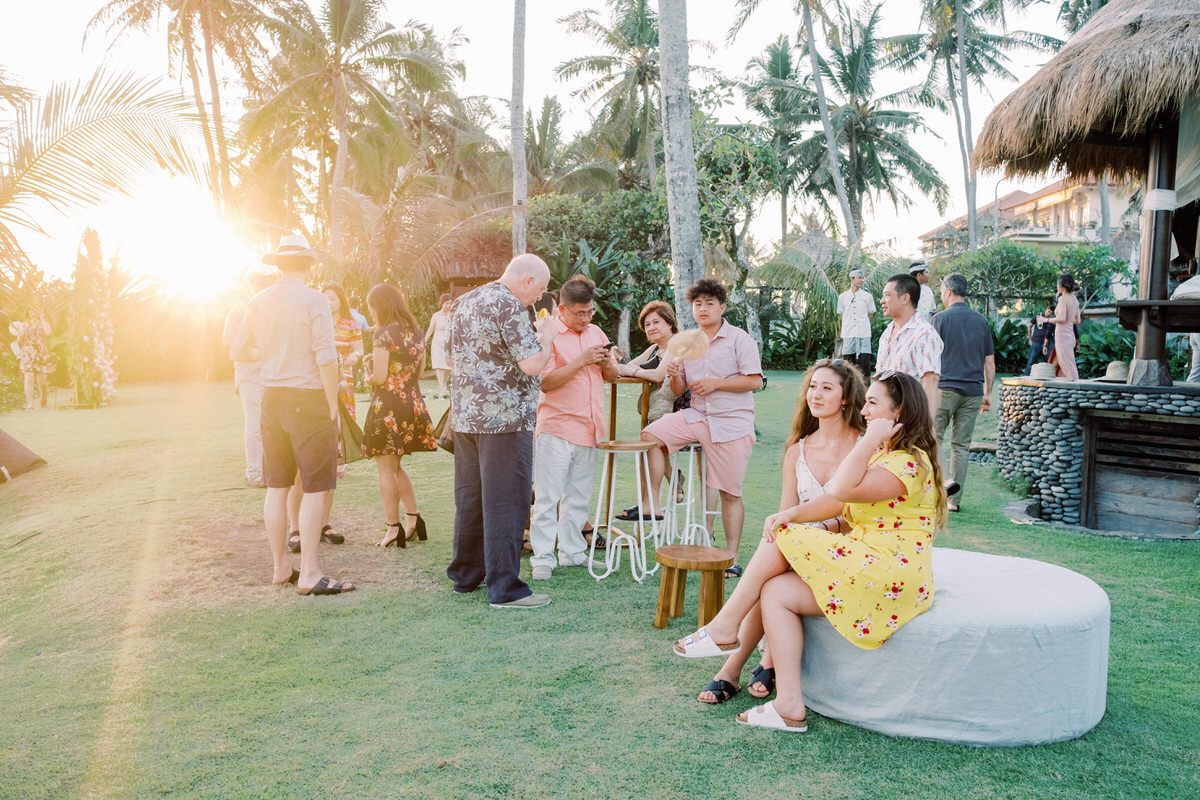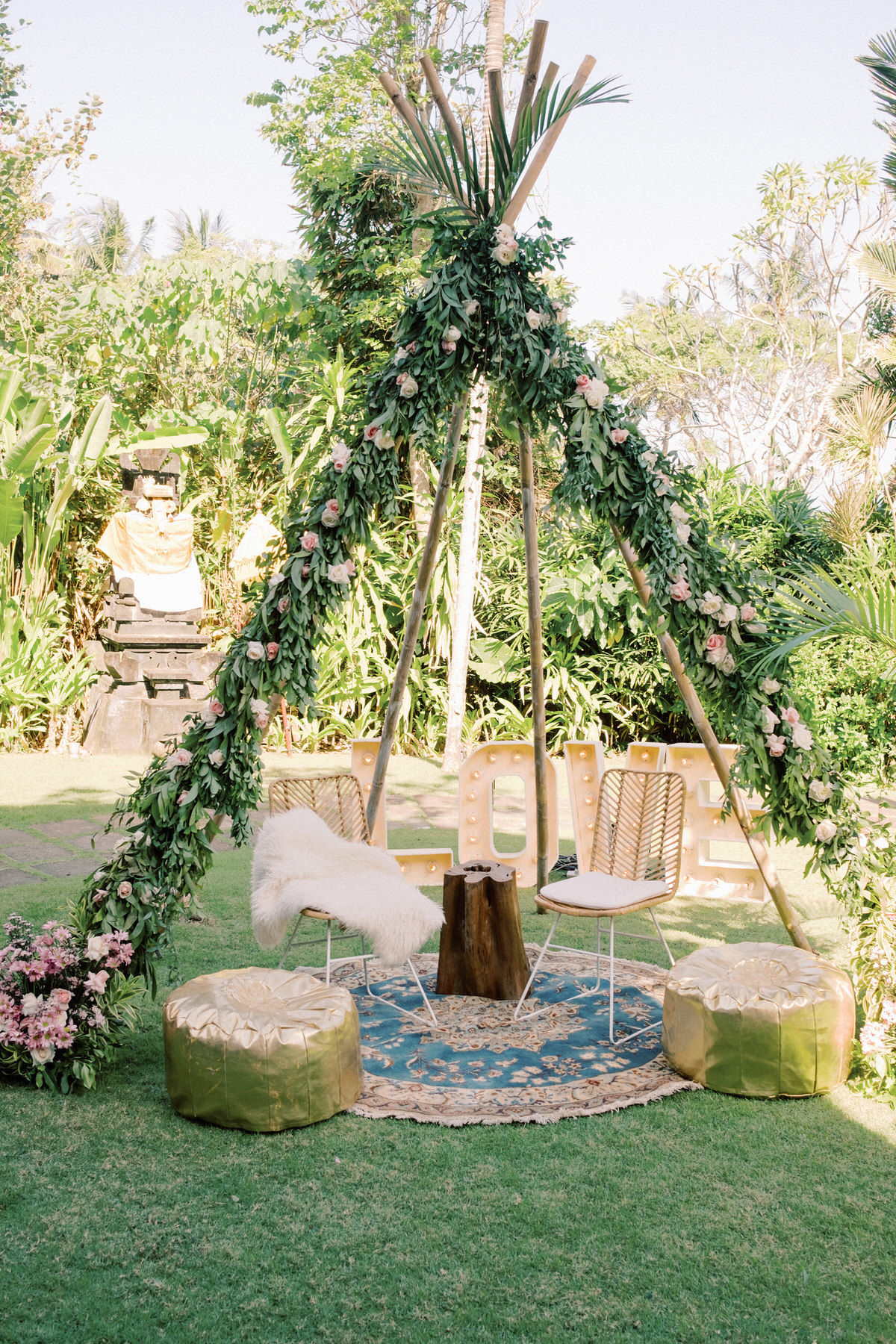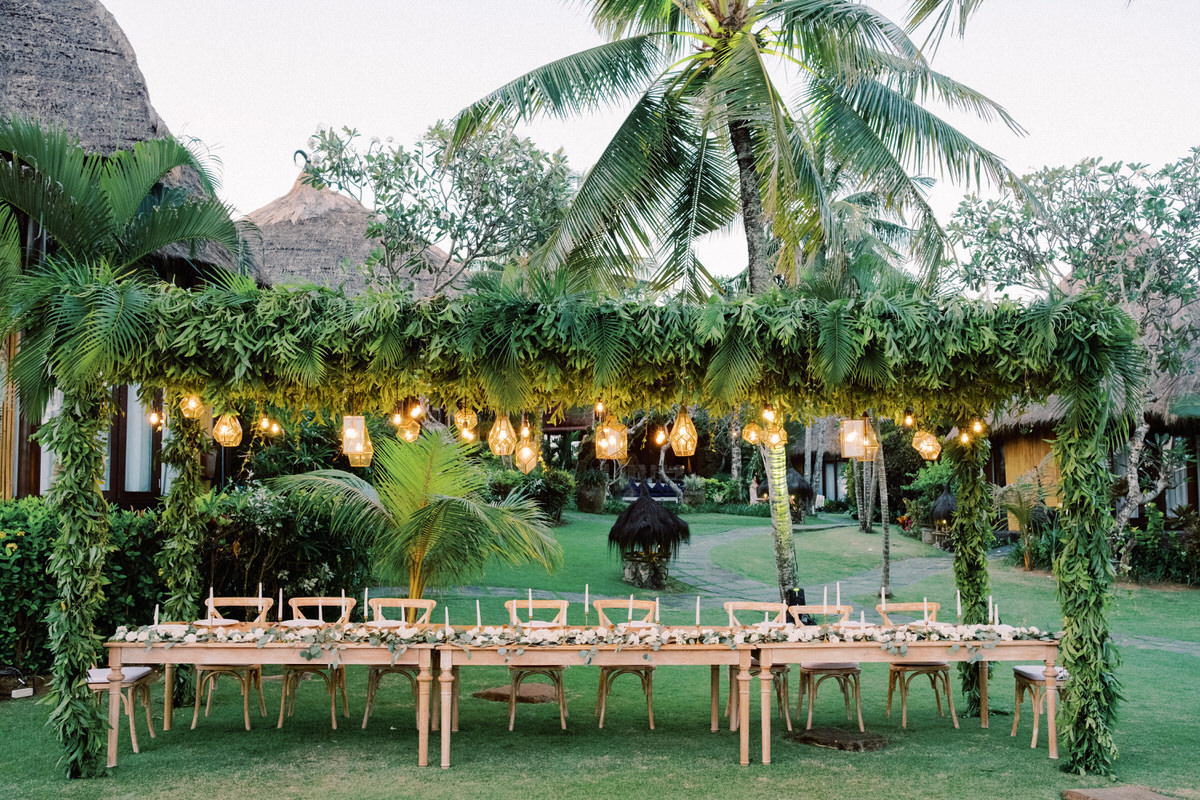 Arnalaya Beach House
Arnalaya Beach House is a divine residence of contemporary design and fabulous living set in a tropical utopia. This stunning villa comprises five bedrooms situated within over an acre of lush beachfront land on Bali's chic sunset coast in chic Canggu. The villa can provide a maximum of 100 seats for the wedding ceremony.
Find more info about Arnalaya Beach House Bali wedding packages and facilities here.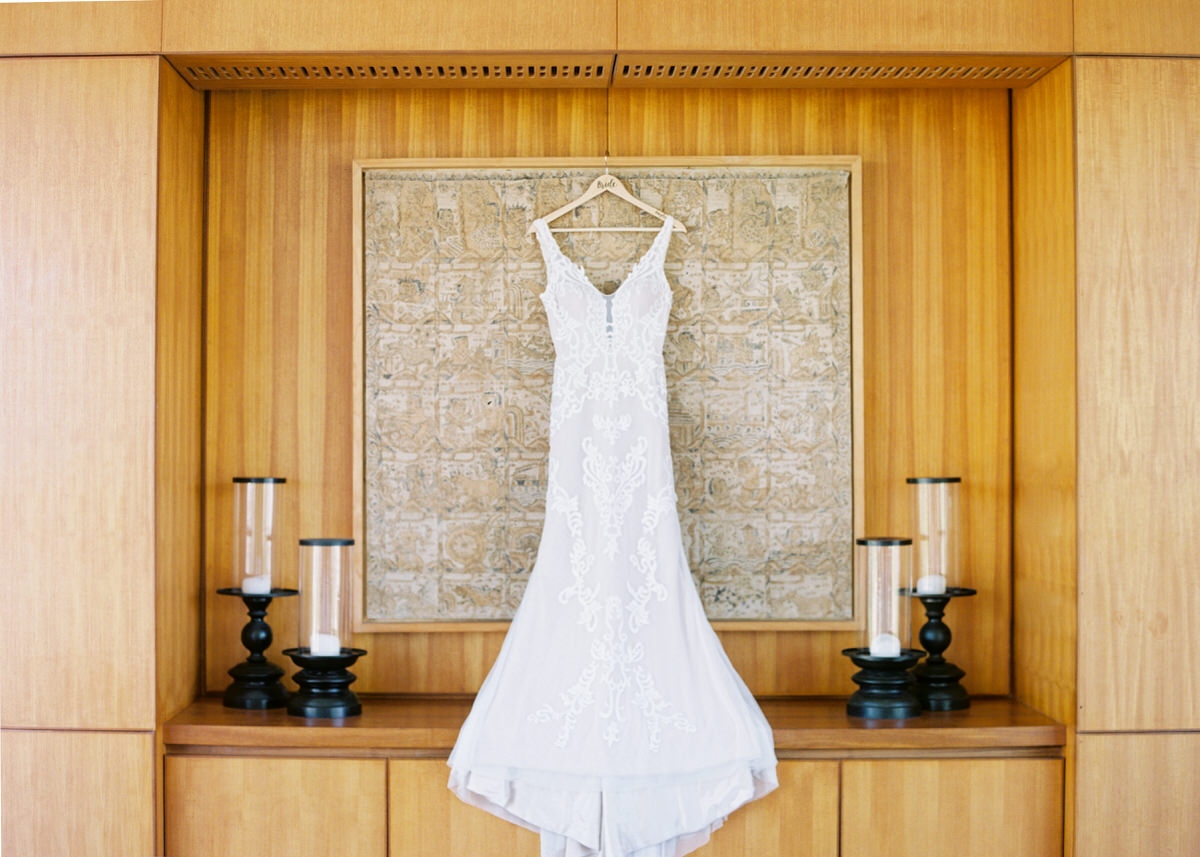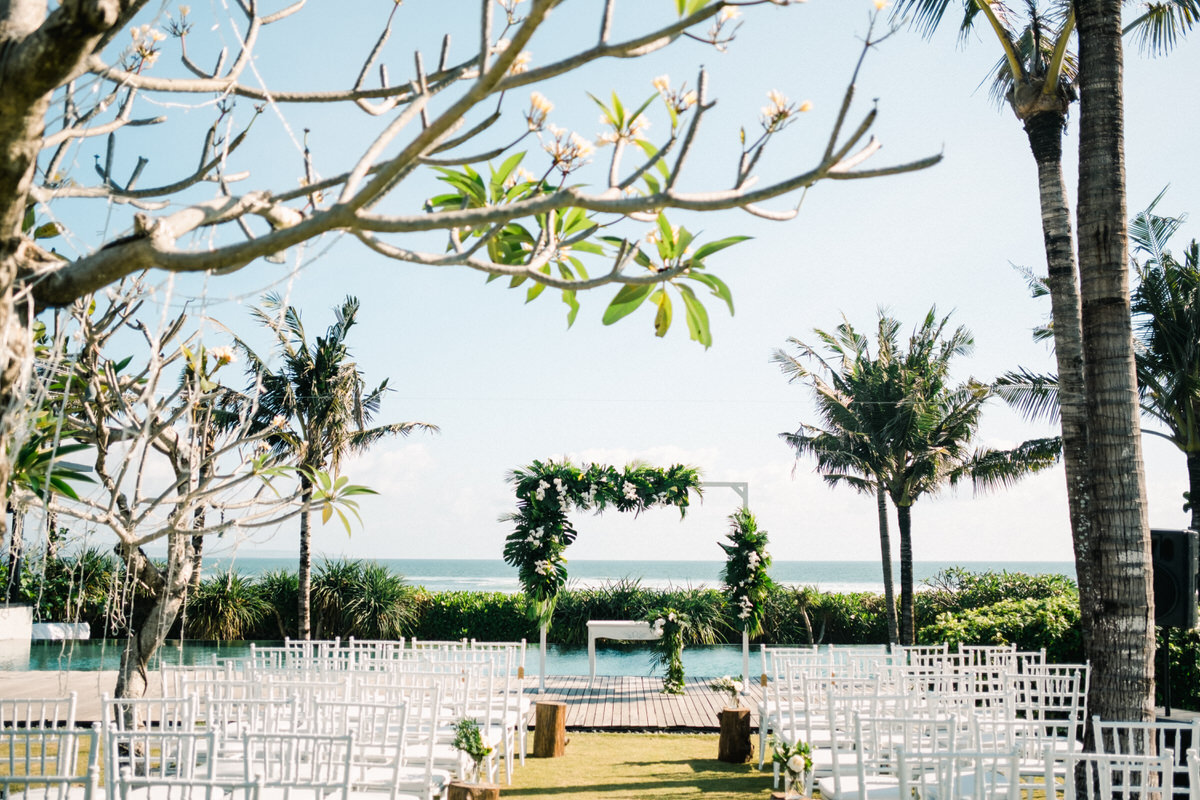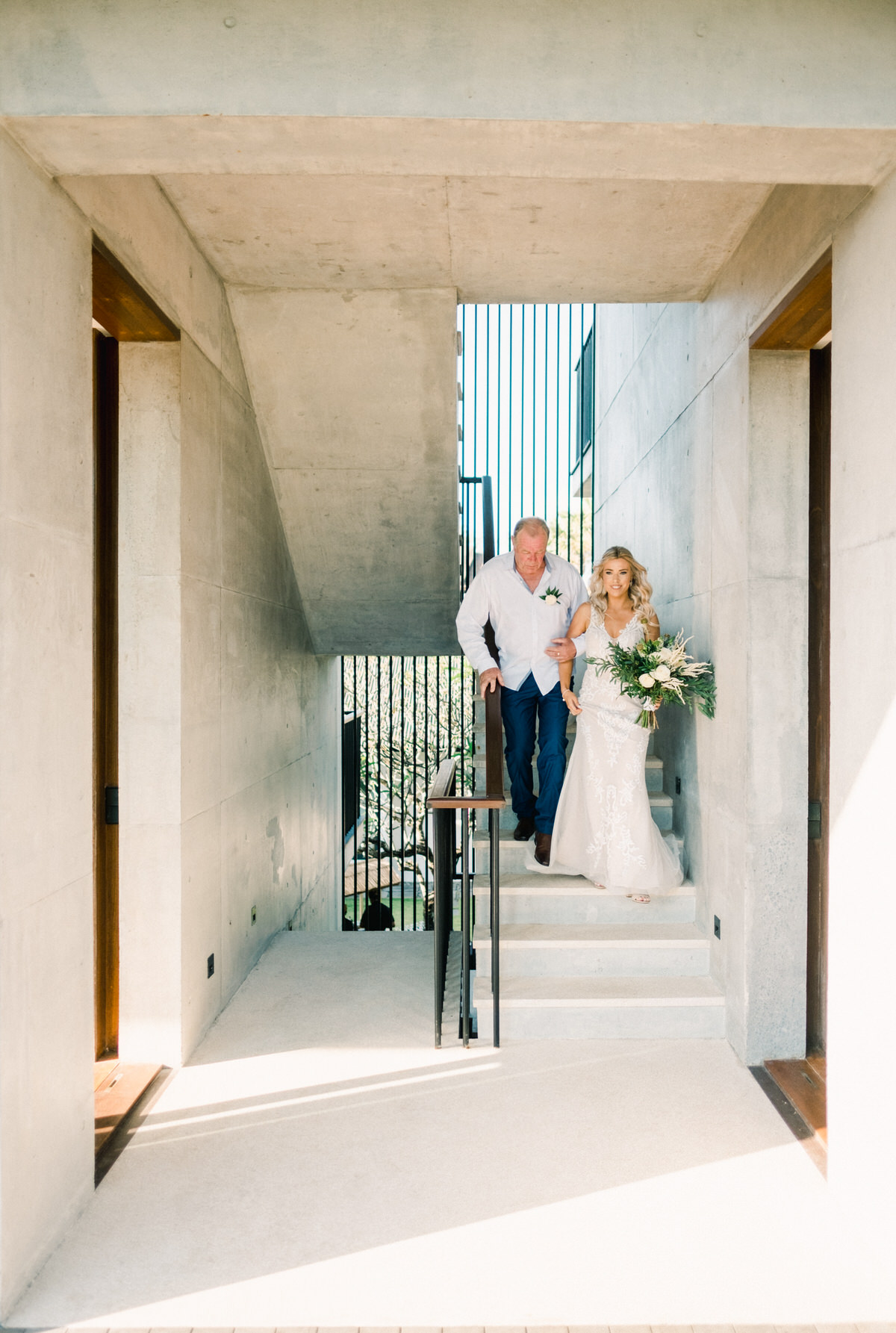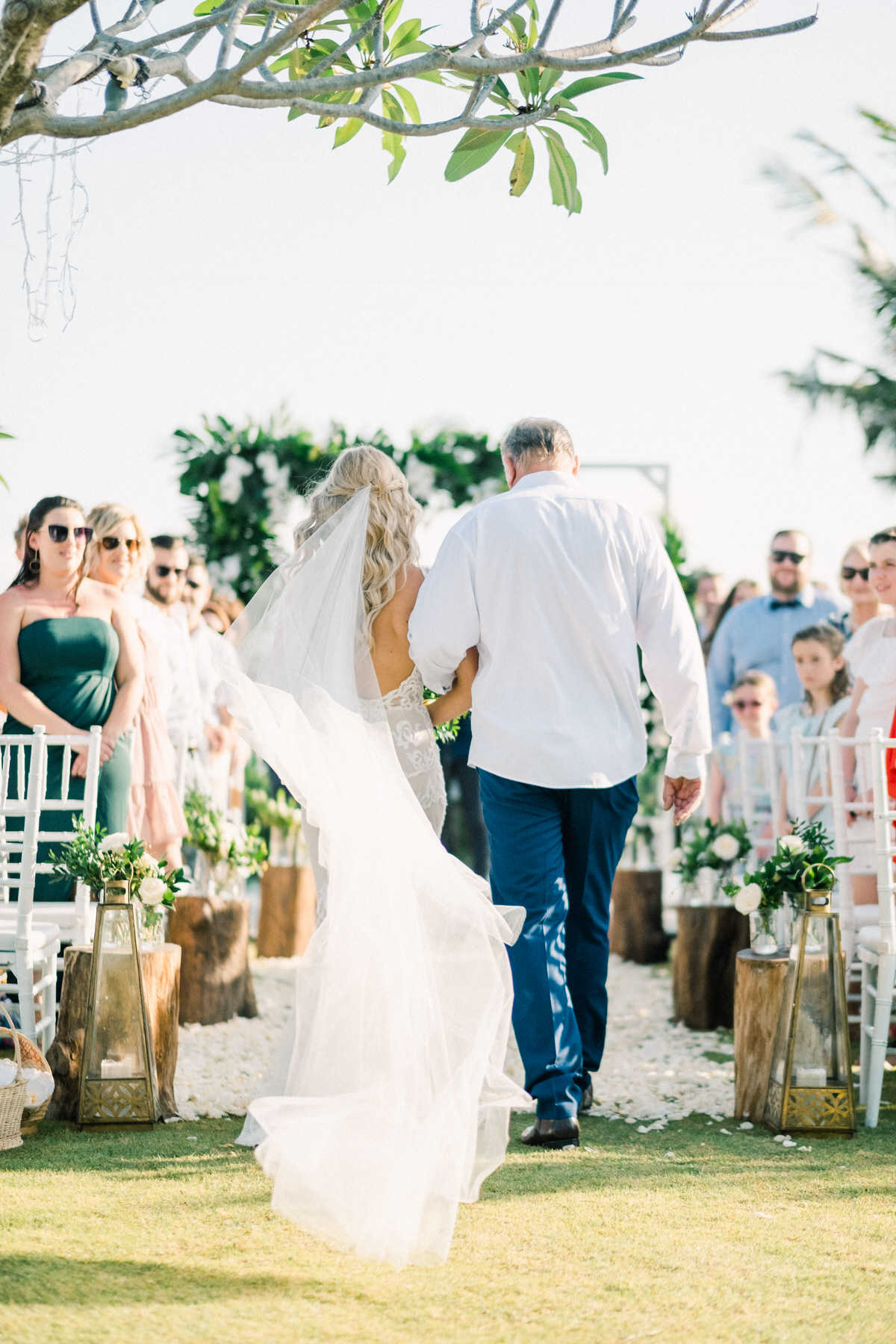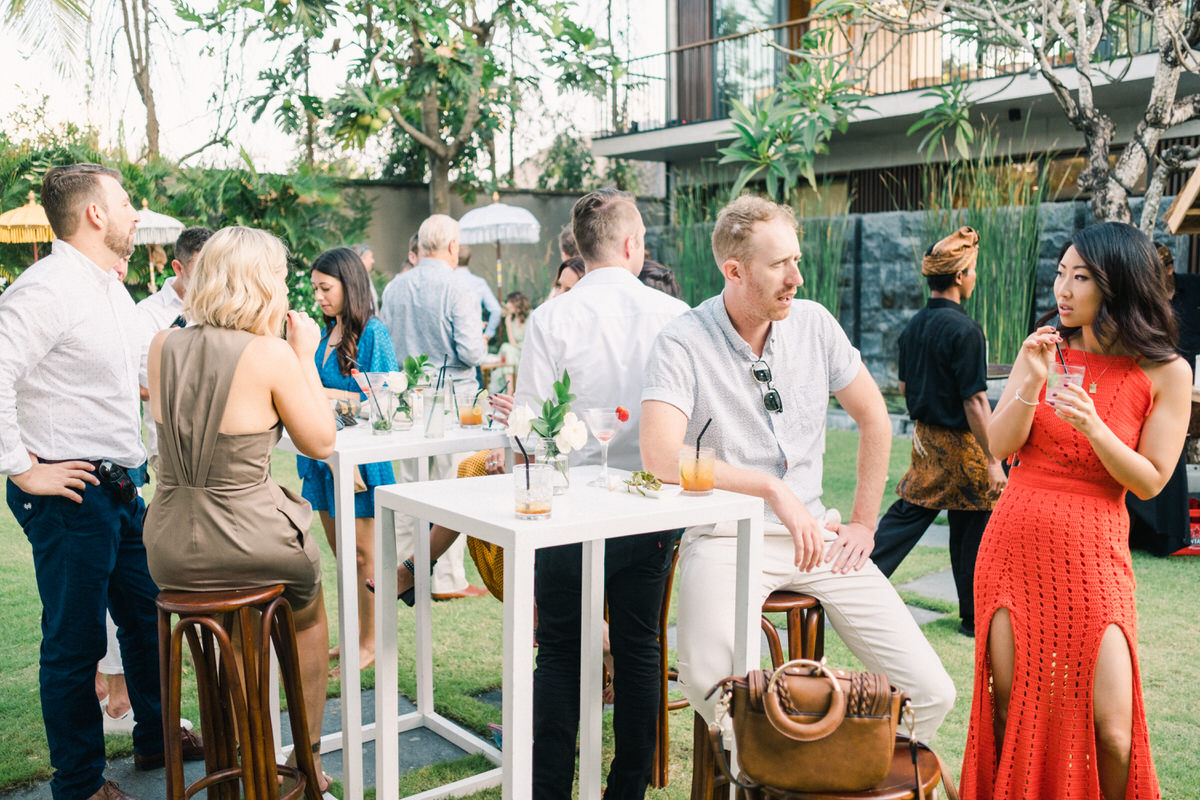 Bendega Nui Villa
Bendega Villas is one of the most sought-after private event venues in Bali, offering an idyllic and stylish setting and impeccable personalized service. Weddings for up to 100 guests (or a maximum of 70 seated guests) can be held at Bendega Villas when both Nui and Rato are rented together. In this instance, a popular choice is to hold the ceremony poolside at Bendega Rato and a reception on the wide lawns of Bendega Nui, overlooking the ricefields. When both villas are rented together with the one-bedroom suite, a total of 18 adult guests and six children can be accommodated in nine bedrooms.
Find more info about Bendega Nui Villa wedding event fees and facilities here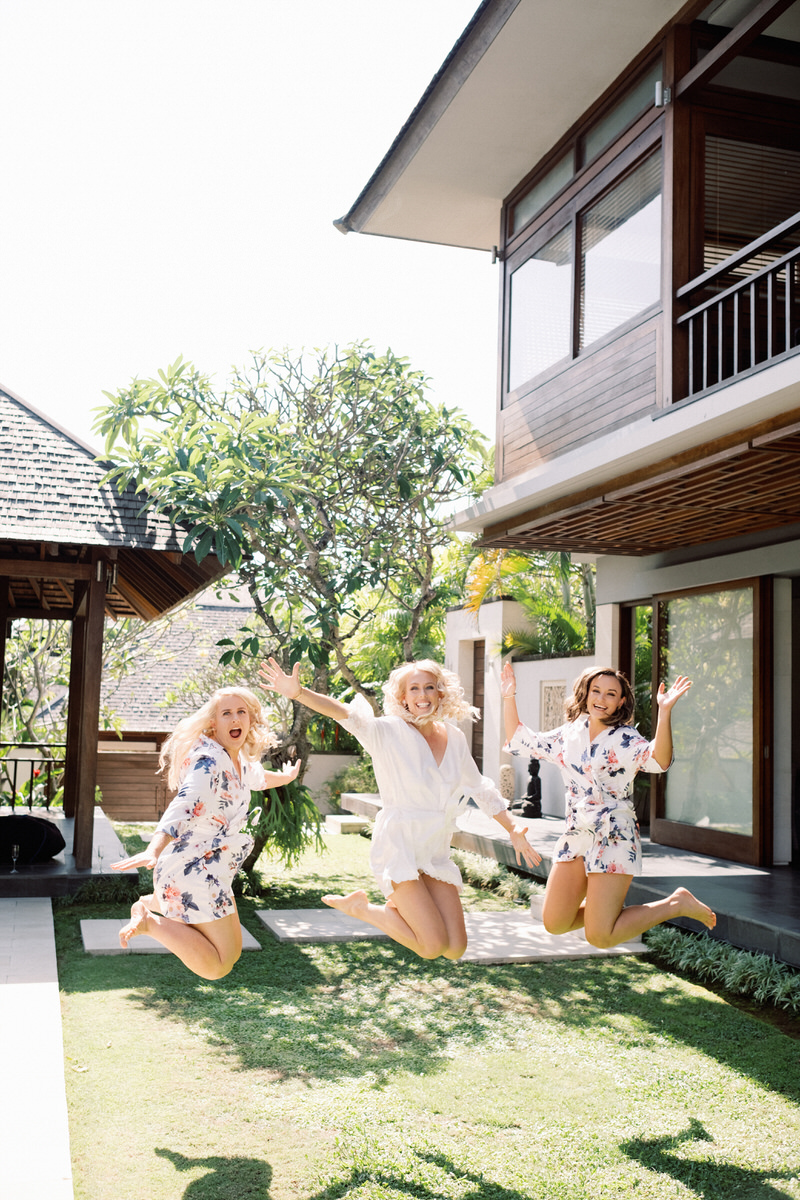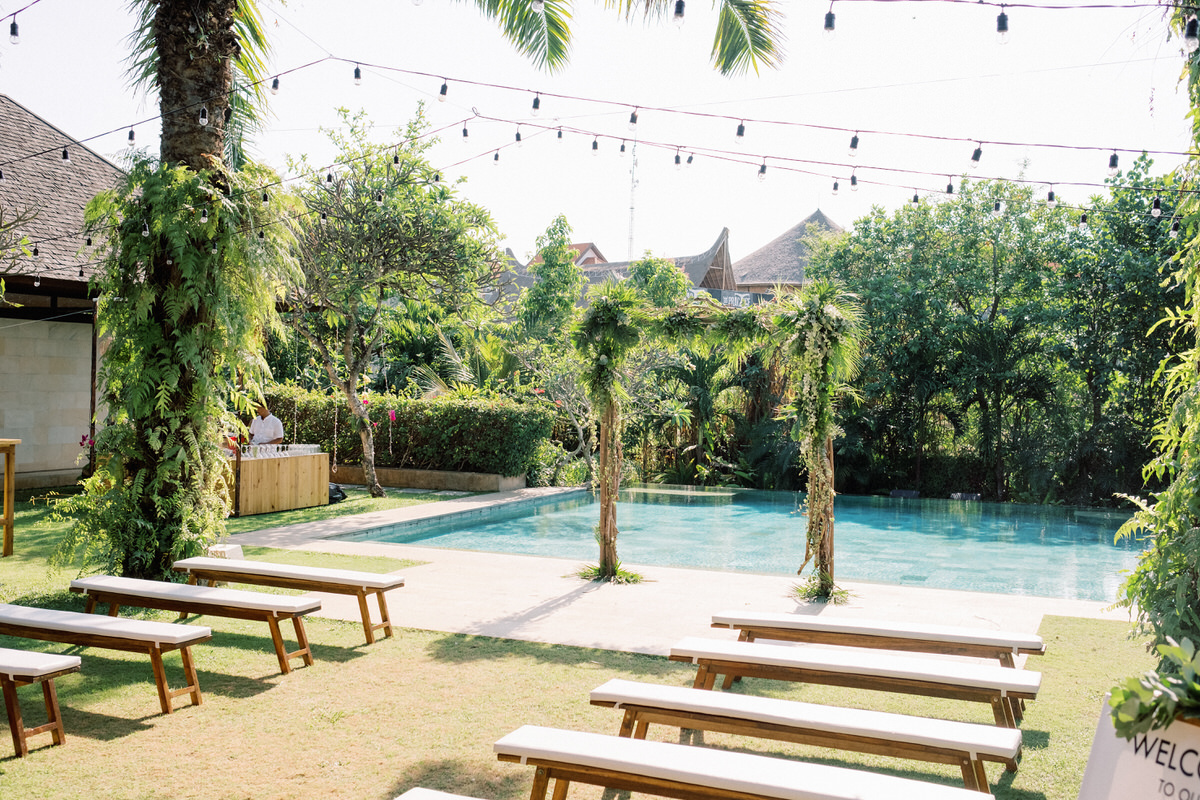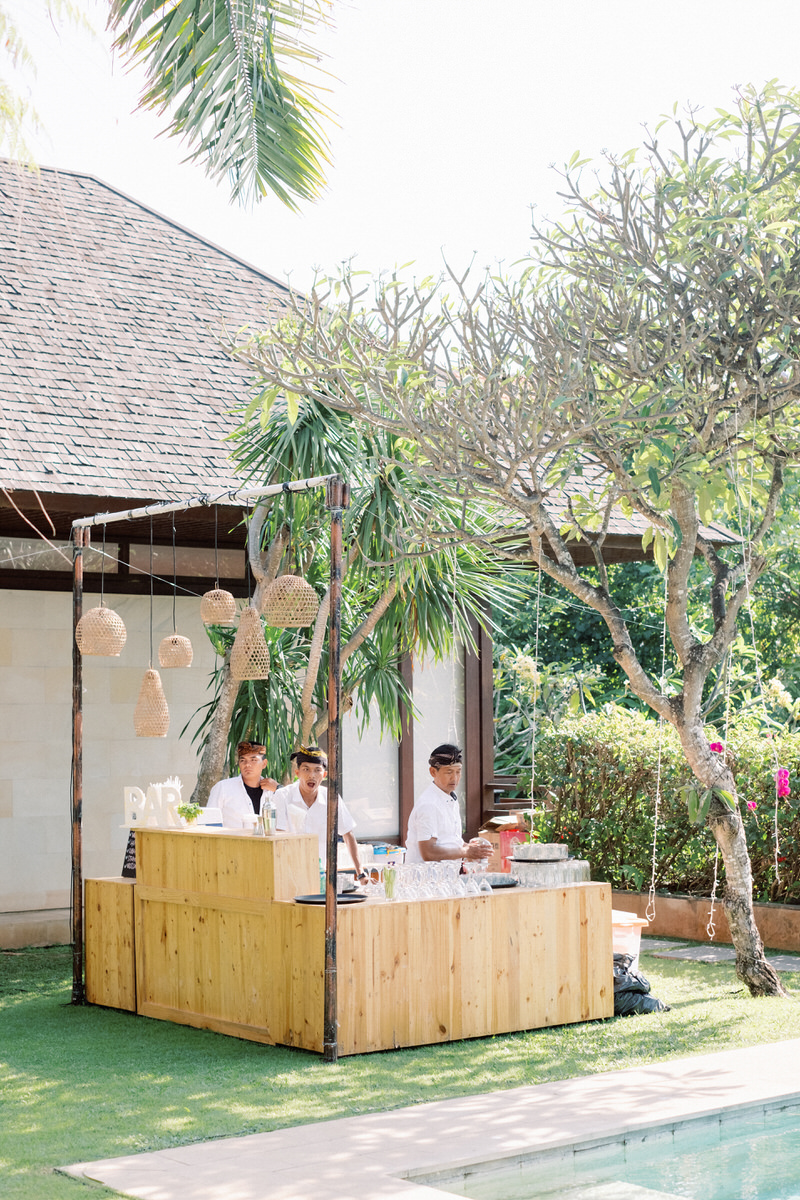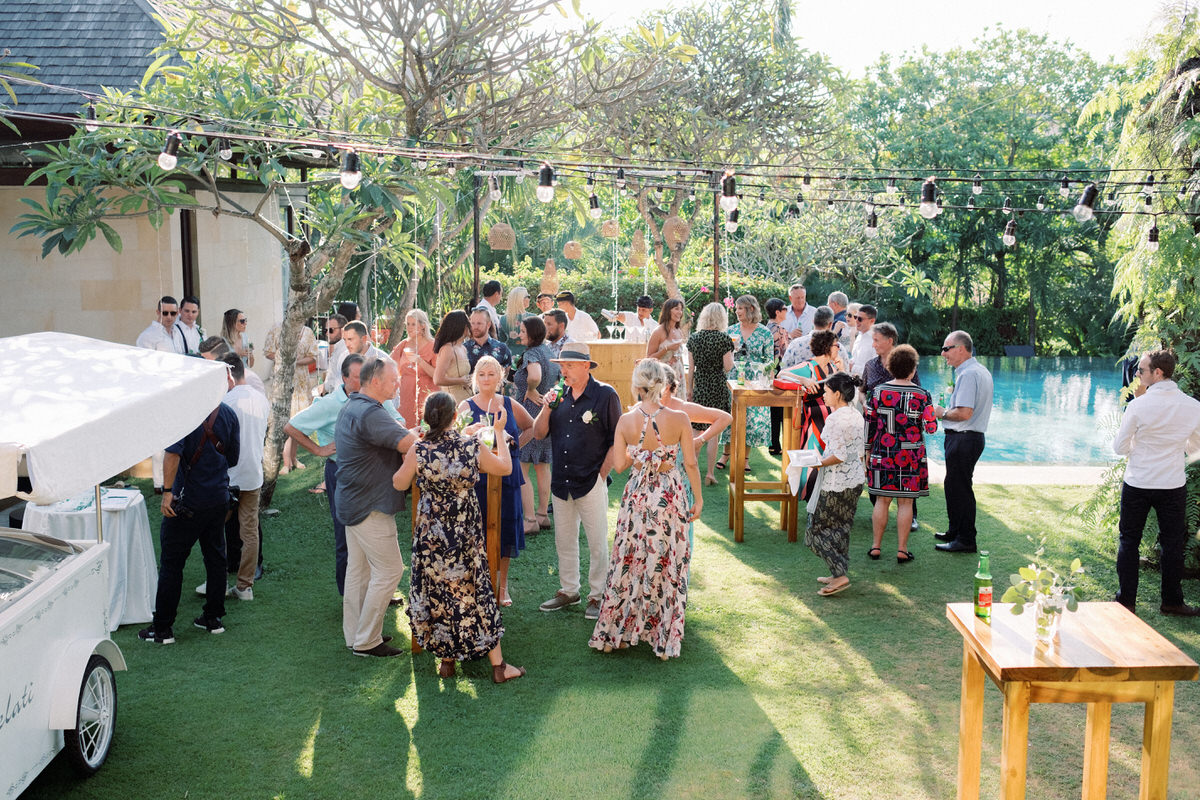 The Palm House
The Palm House makes a gorgeous event venue and celebrations for up to 100 people. The Palm House is located in a quiet area in Canggu ensuring that their guests having intimate Bali experiences far from the busy road. The architecture of the villa is minimalist and modern with a 40 meters pool on the back.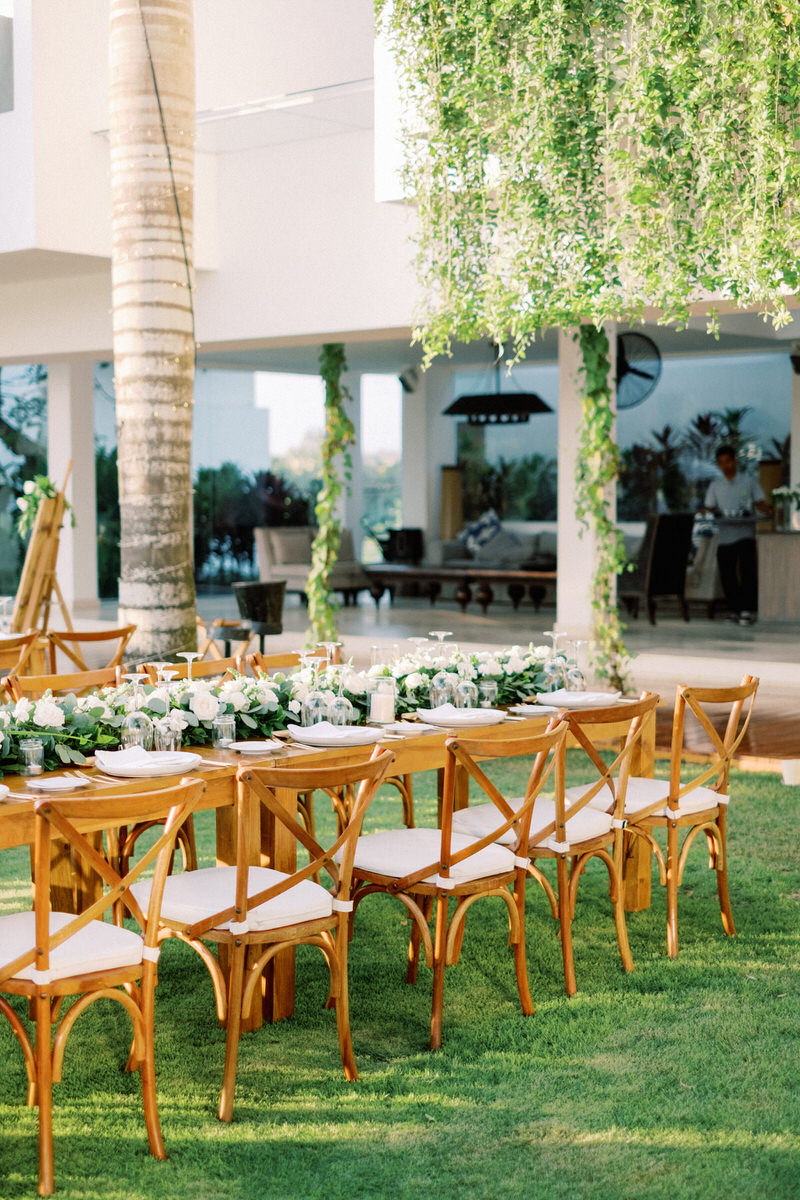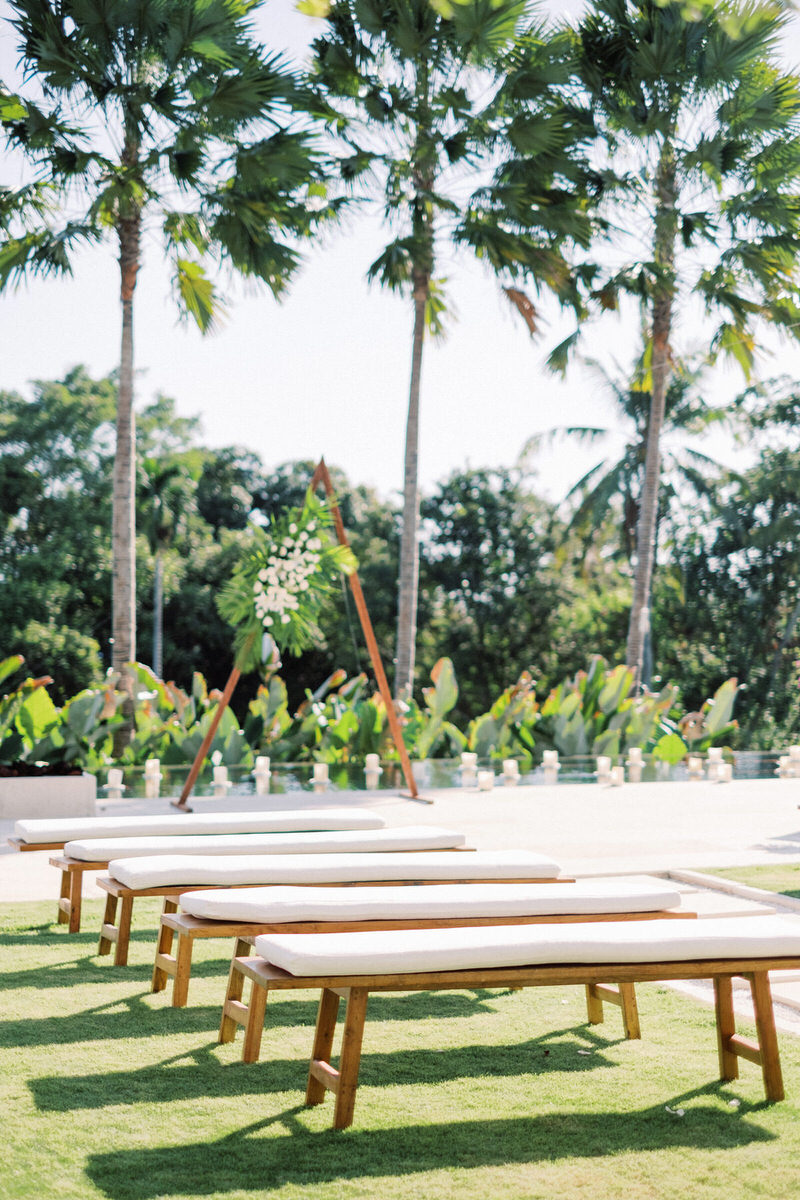 Villa Shalimar Estate
The Shalimar Estate is the ultimate venue for Bali wedding villas, events or corporate functions and can cater for parties of up to 200 people seated. The extensive, flat lawns edged by towering coconut palms provide the perfect space for entertaining and there is even a white Palimanan stone stage, ideal for Balinese dance performances or to set up an arbor. This halcyon scene is completed by the stunning backdrop of the Indian Ocean and the daily ritual of Bali's infamous sunsets creating the best place in the world to say 'I do'.
Find more info about Villa Shalimar Estate Bali wedding packages and facilities here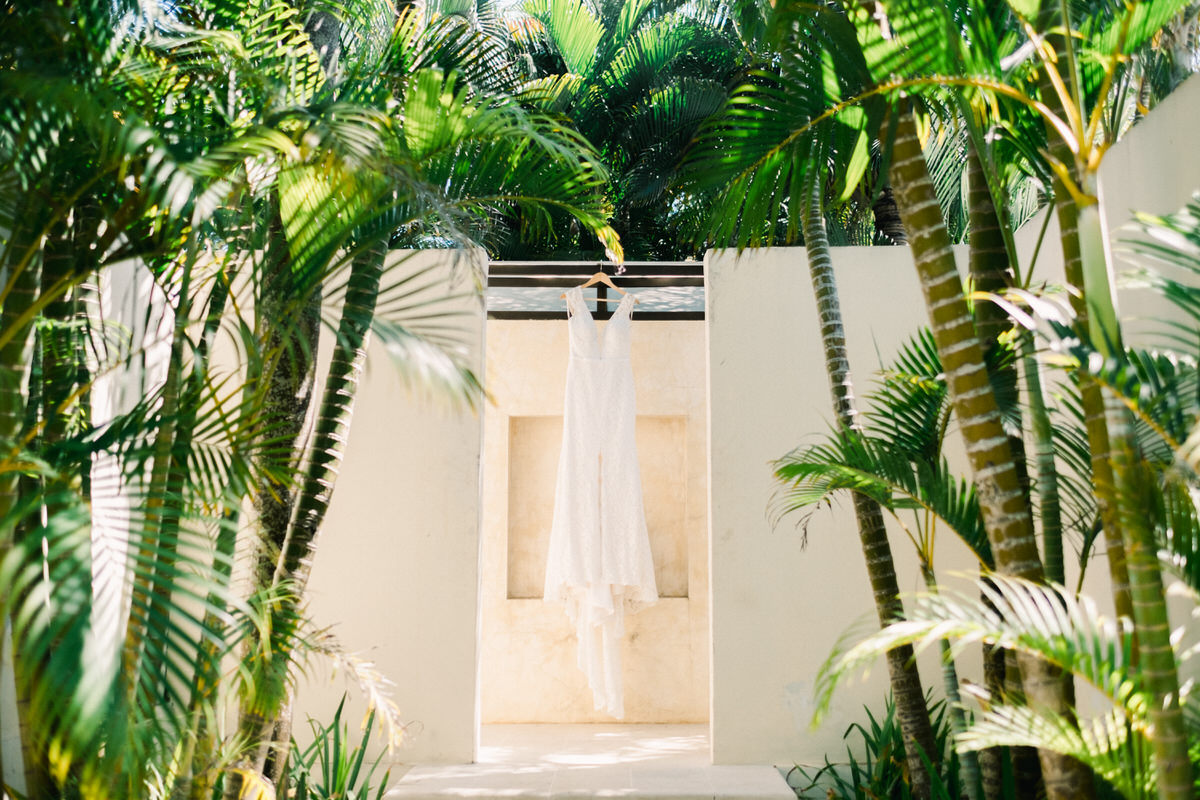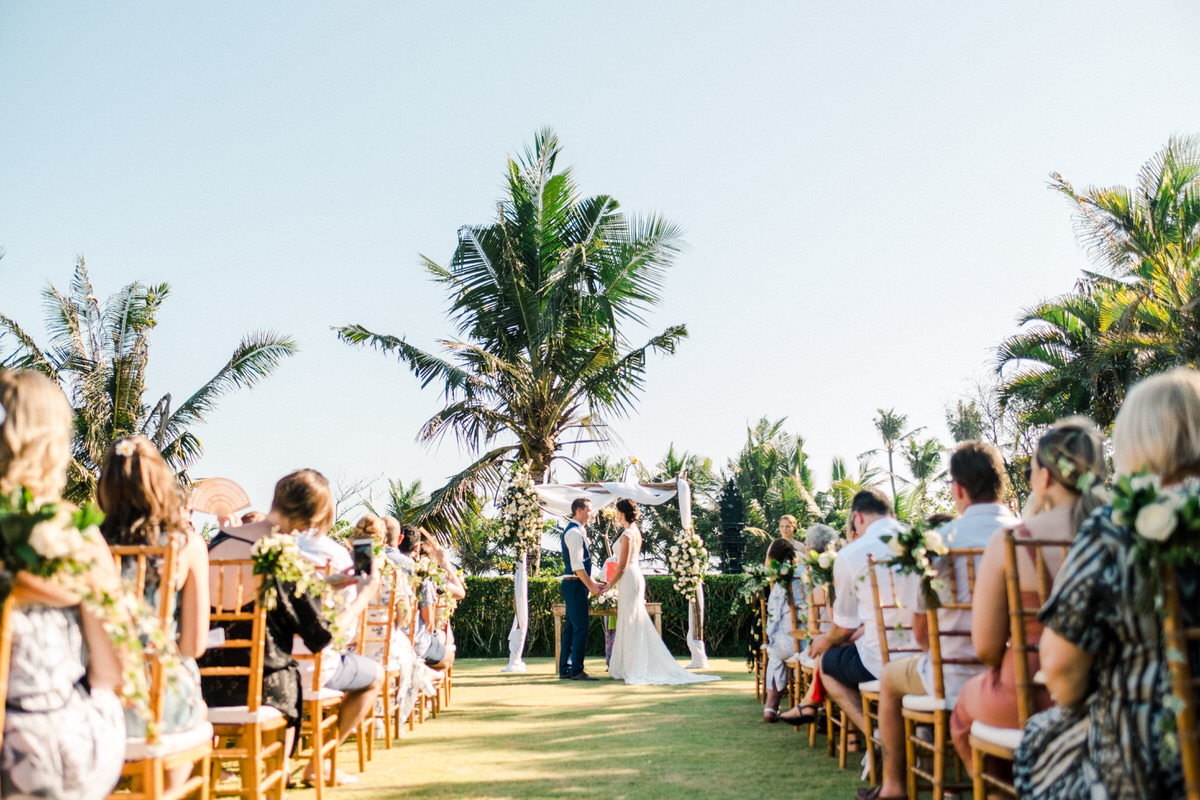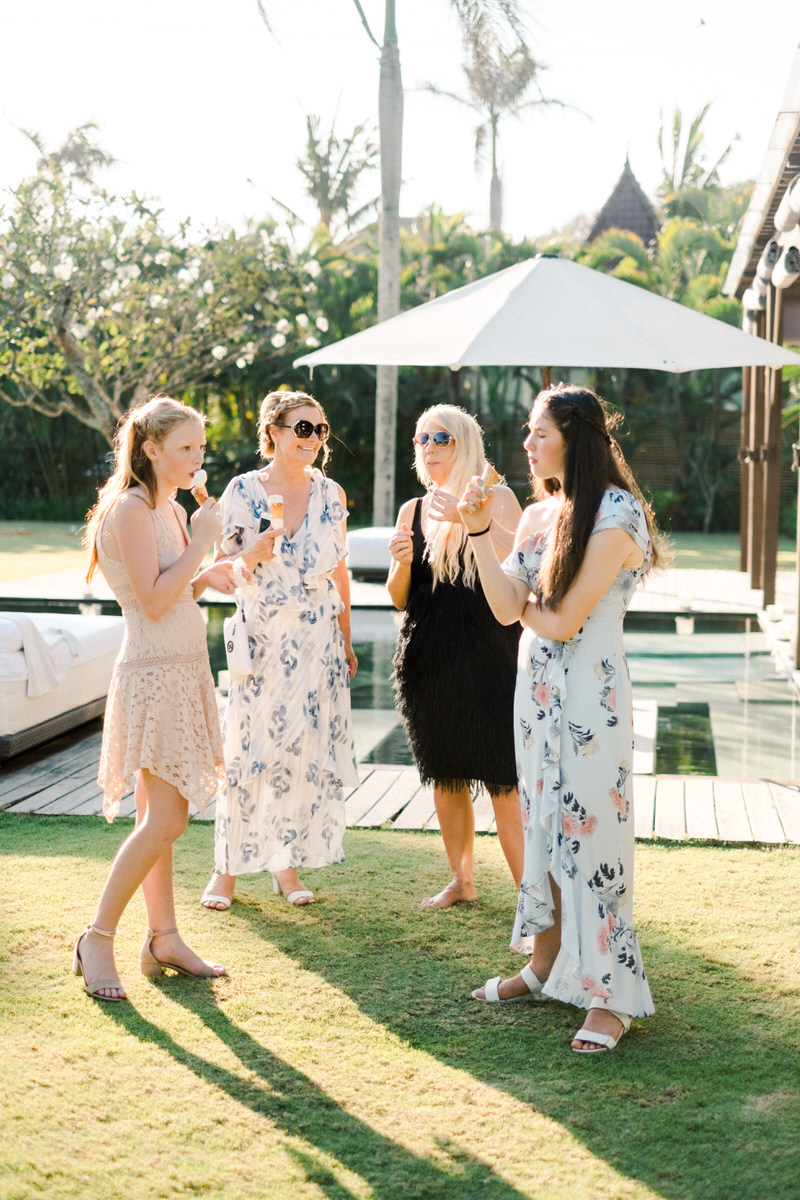 Villa Semarapura Cemagi
Overlooking a magical sea temple and the dramatic black sands of Cemagi Beach, Villa Semarapura offers a one-of-a-kind event venue. This beautifully designed villa features five luxurious bedroom suites and a wide choice of living, dining, and entertainment areas. The venue can accommodate a maximum of 80 sitting guests.
Find more info about Villa Semarapura Cemagi wedding packages and facilities here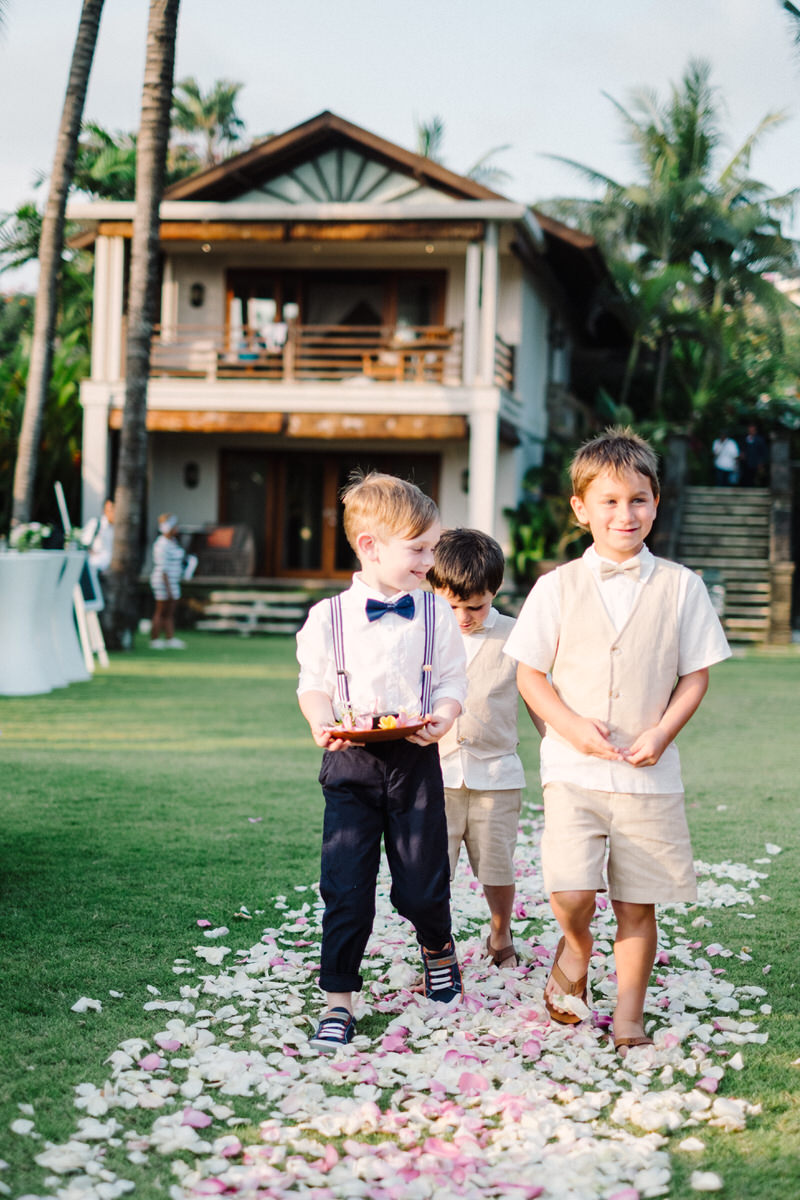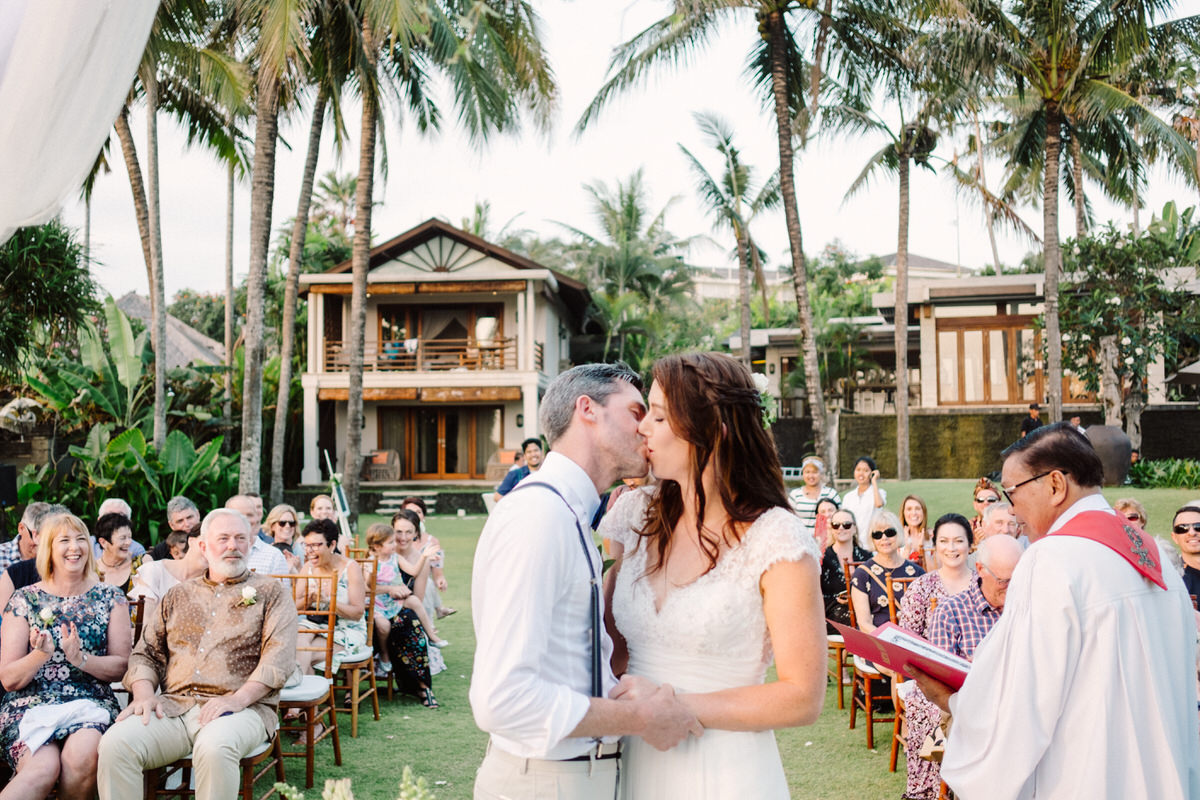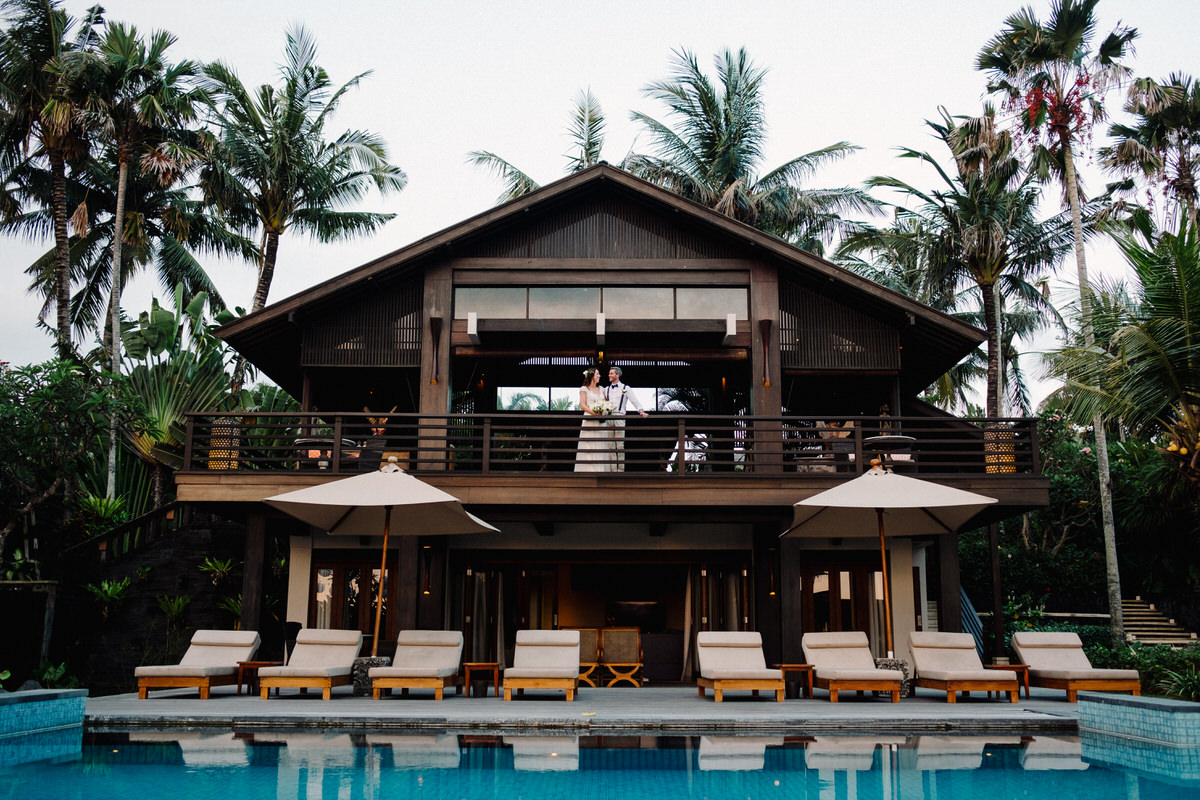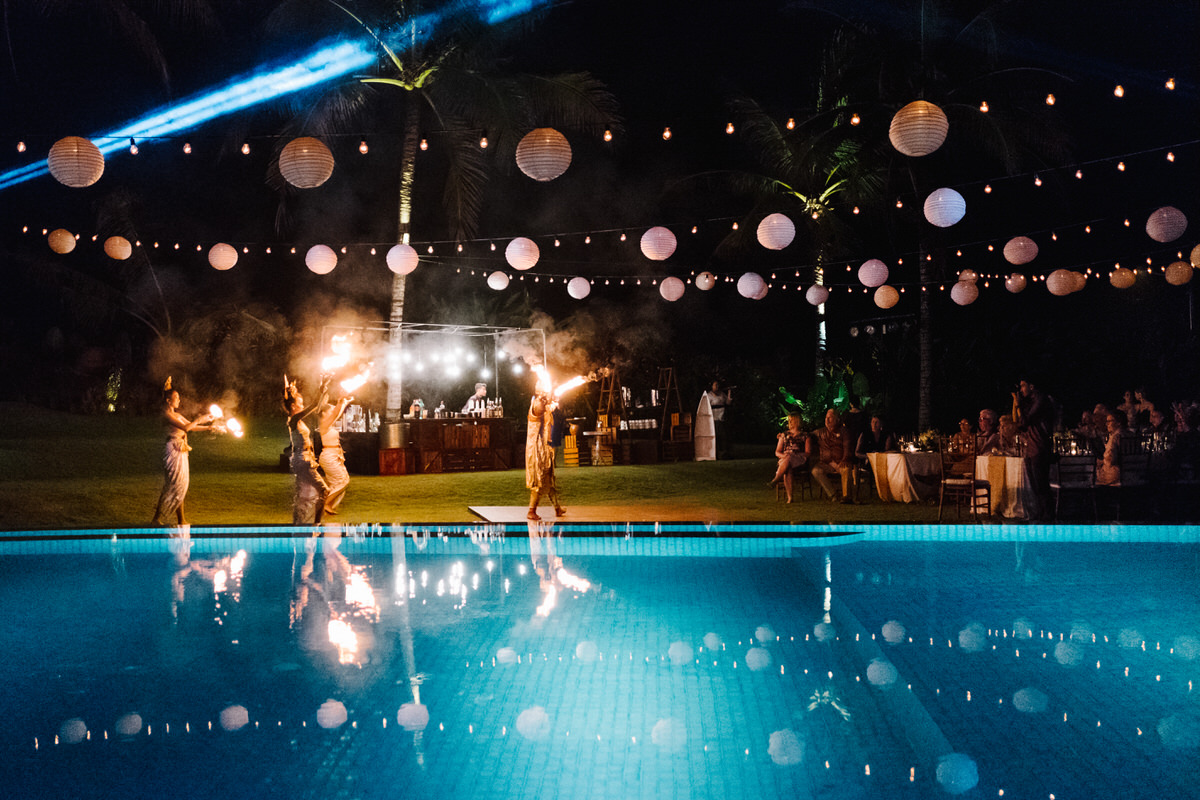 Villa Mandalay
Villa Mandalay is a luxurious seven-bedroom hideaway situated in tiny Munggu village, near Seseh, midway between Canggu and Tanah Lot. With verdant sweeping lawns fringed by lush tropical gardens, the stunning backdrop of Bali's famous rice fields, and an absolutely private setting within sight of the sea, Villa Mandalay is an idyllic spot for weddings
Find more info about Villa Mandalay Wedding here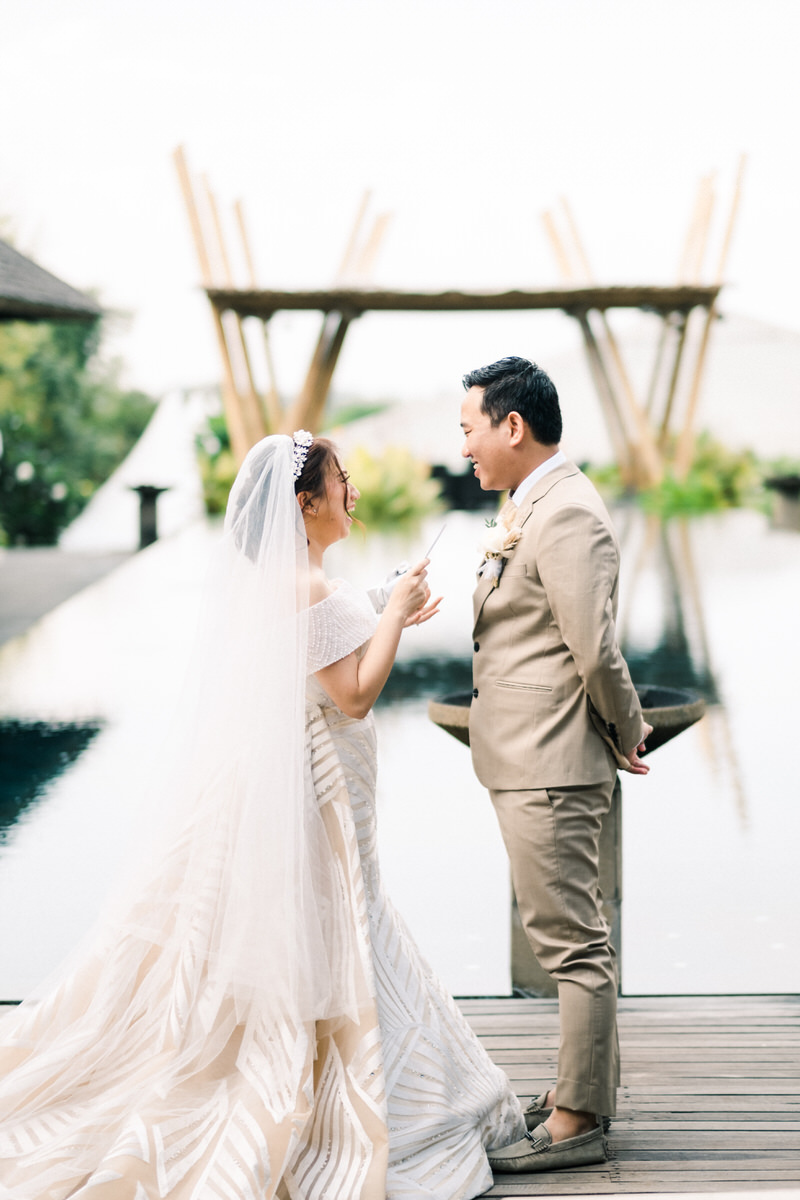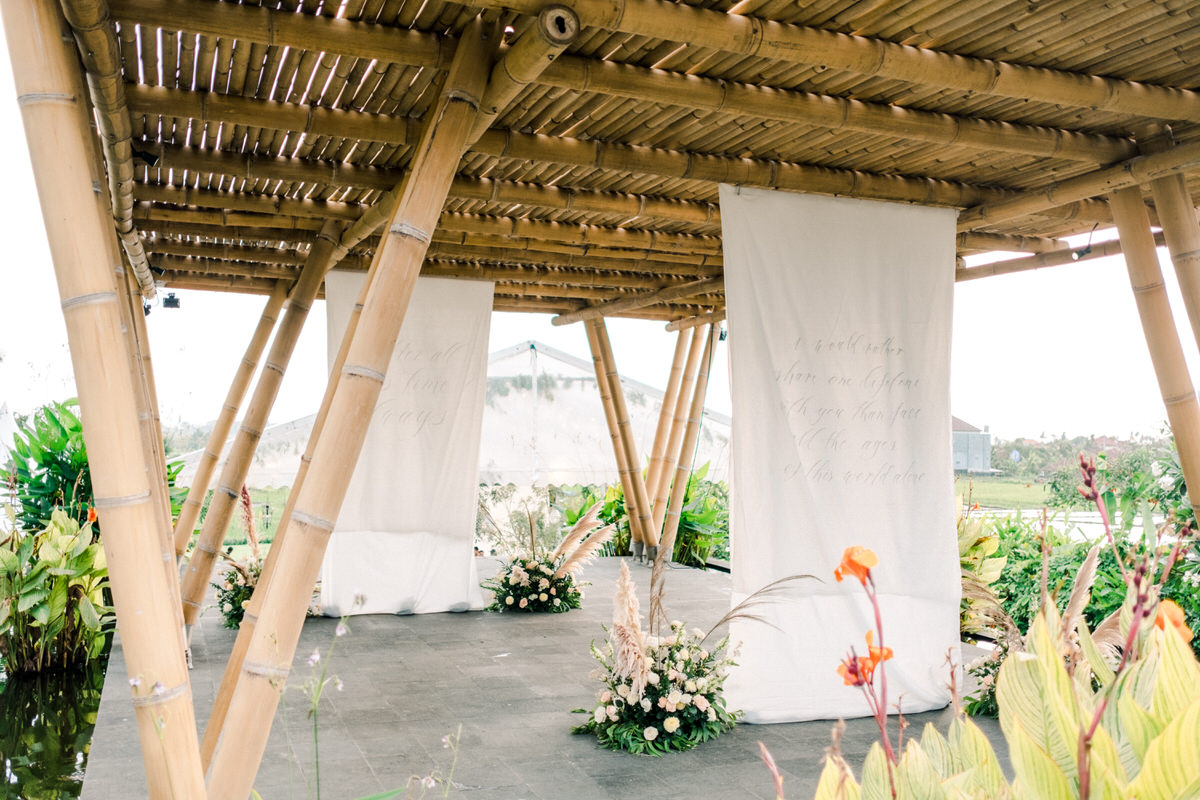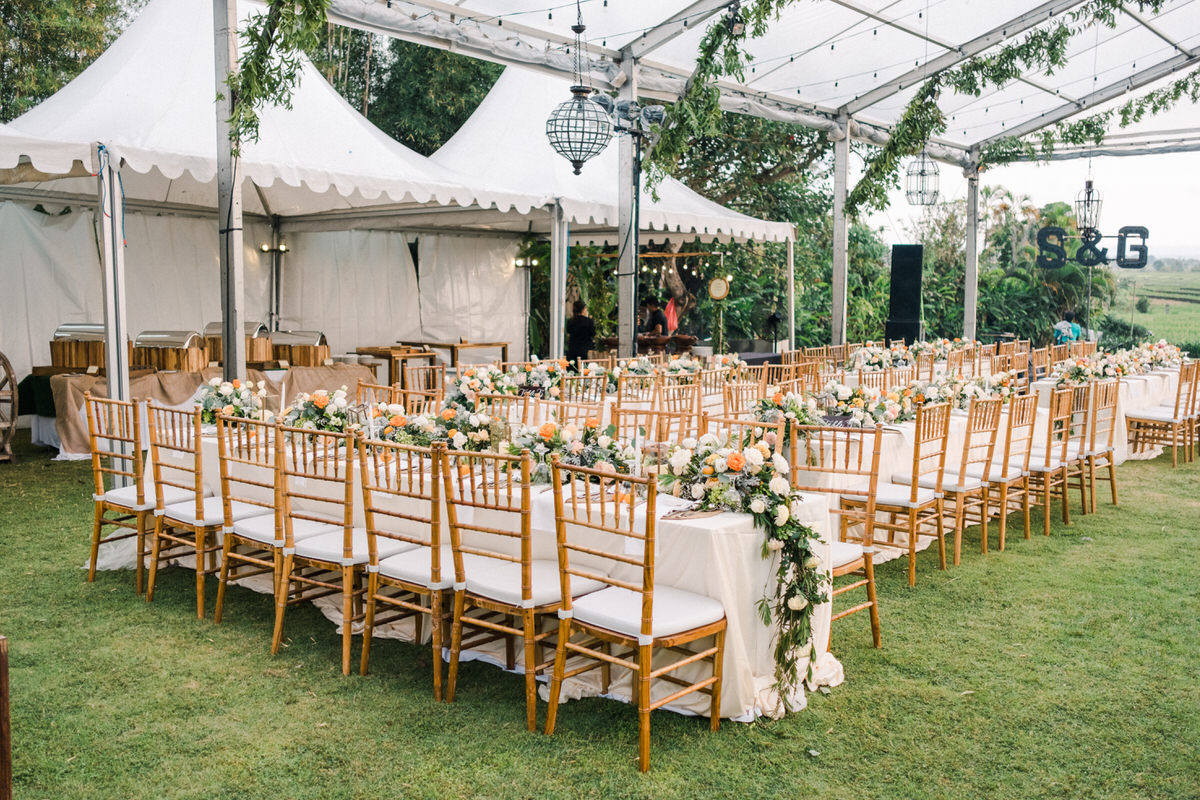 Iman Villa Canggu
The Iman Villa is a fabulous modern minimalist property with five individually designed en suite bedrooms equipped with state-of-the-art technology. The combination of chic modern design aesthetics and a picturesque Balinese setting amongst lush paddy fields, towering palm groves, and leafy banana plantations, gives The Iman Villa an undeniable 'wow' factor. The villa is located in Pererenan, in rural Canggu, south-west Bali, and within reach of a handful of pretty beaches.
Find more info about Iman Villa Canggu Wedding event fees here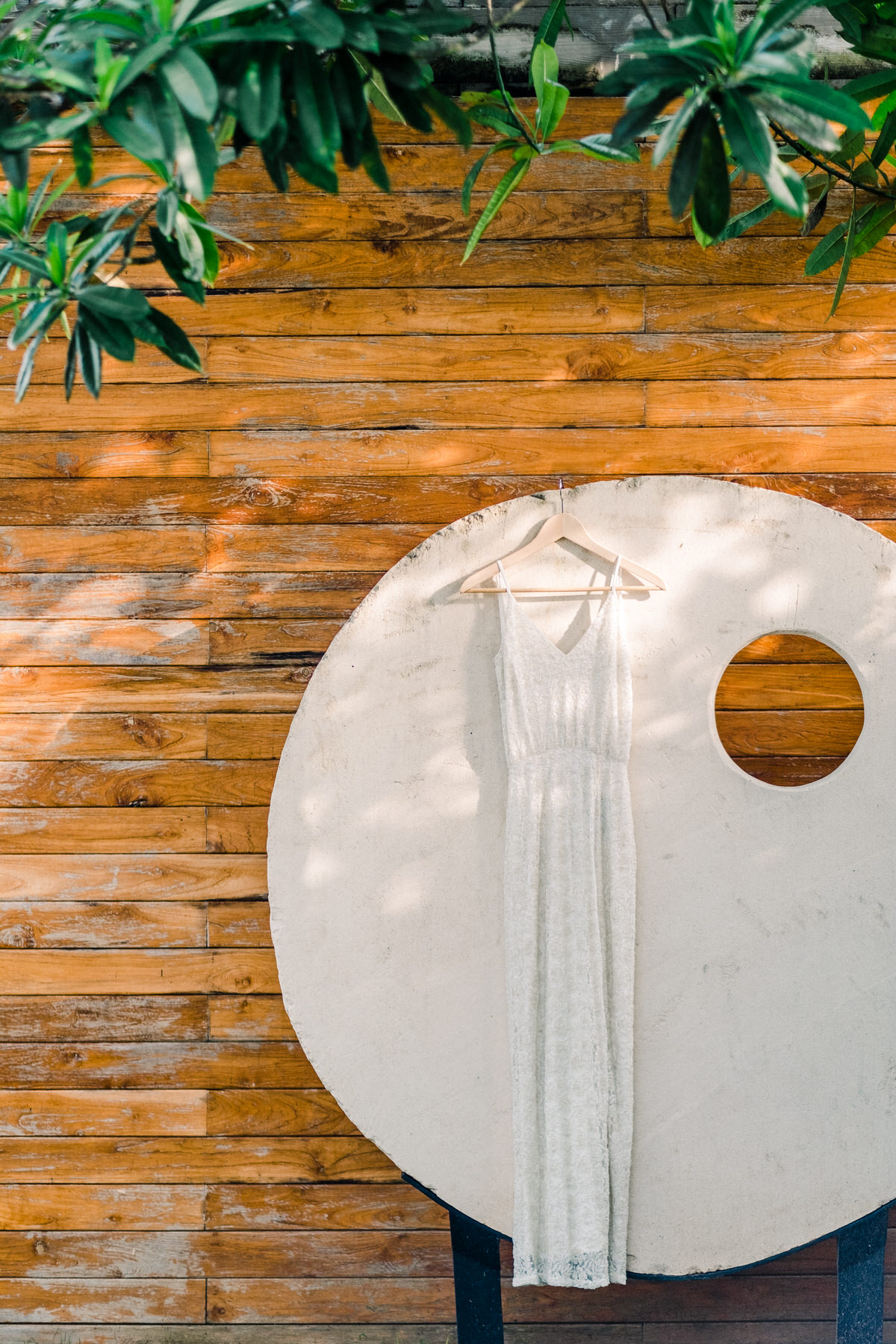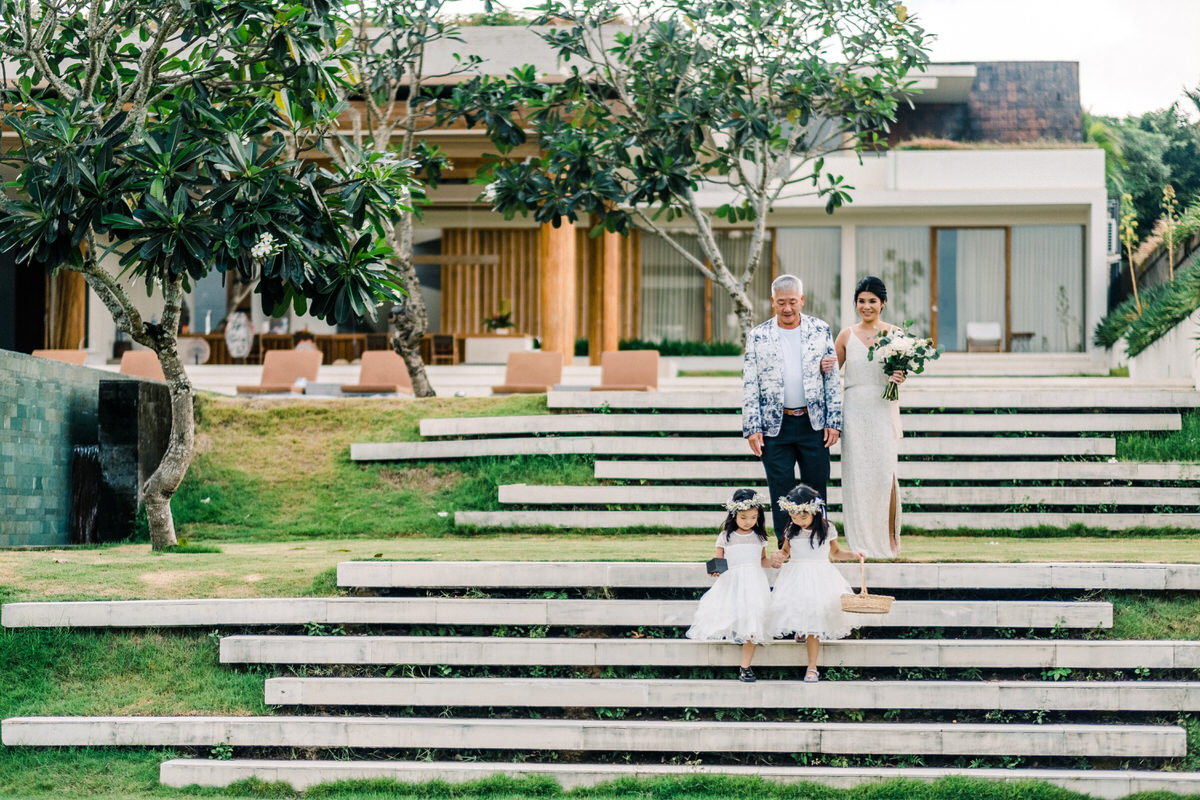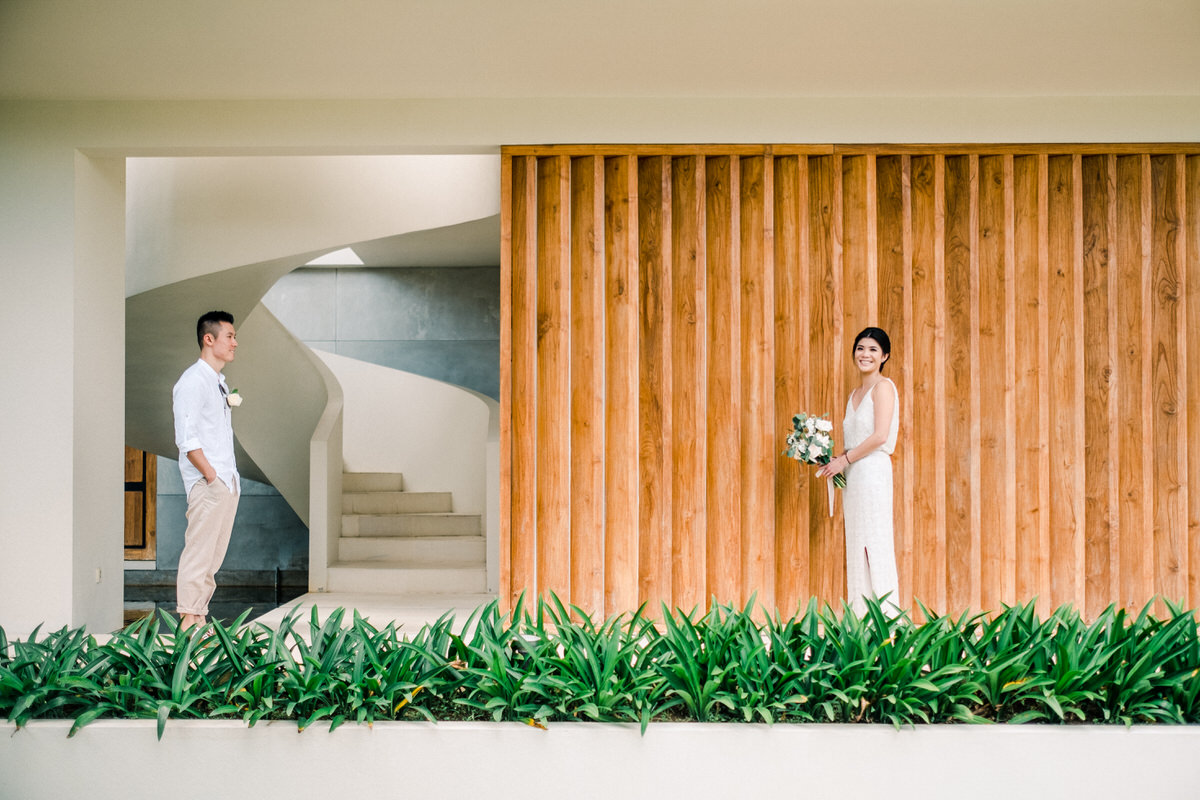 Sungai Tinggi Beach Villa
Sungai Tinggi Beach Villa is a vast rural estate on Bali's south-west coast, within easy reach of Seminyak, Tanah Lot, and Echo Beach. With over 100 meters of absolute beach frontage overlooking one of Bali's famed surf breaks, it delivers spectacular ocean views from almost every room.
The venue can accommodate up to 40 sitting guests if you are only using the main house, or up to 150 guests if you rent all the 6 bedrooms.
Find more info about Sungai Tinggi Beach Villa Bali wedding packages and facilities here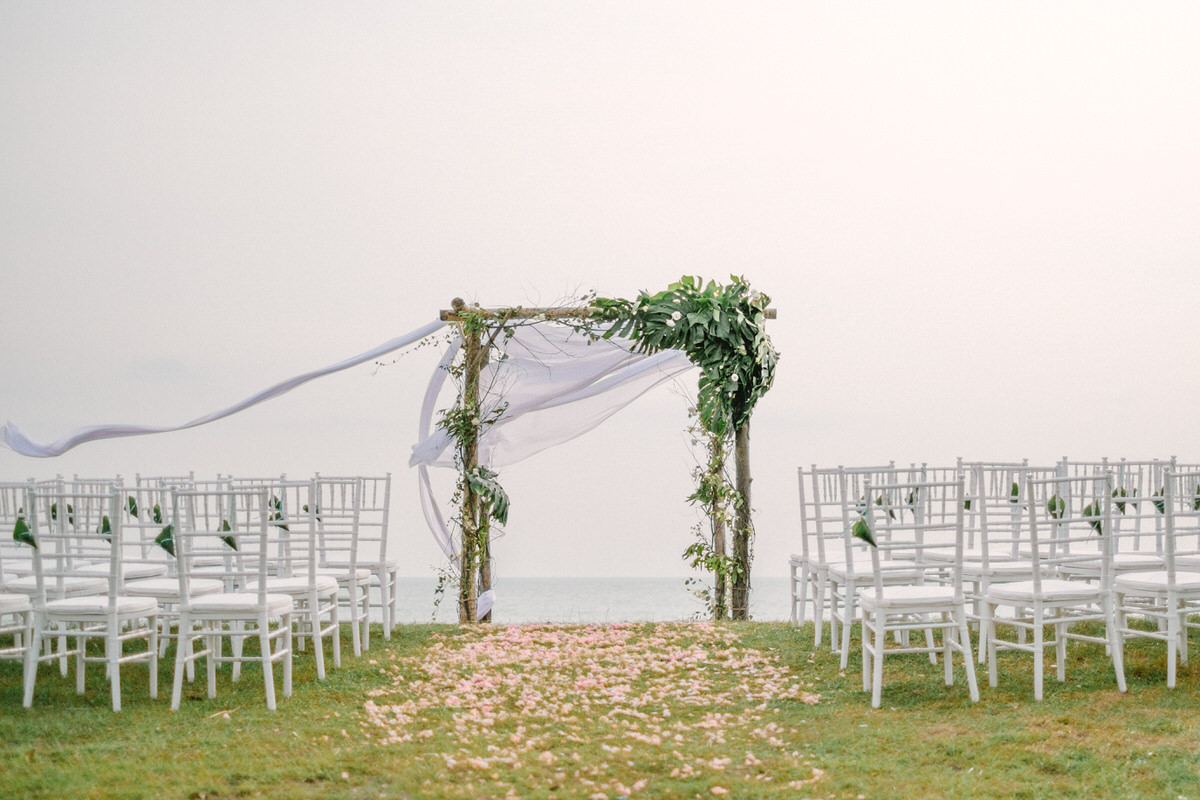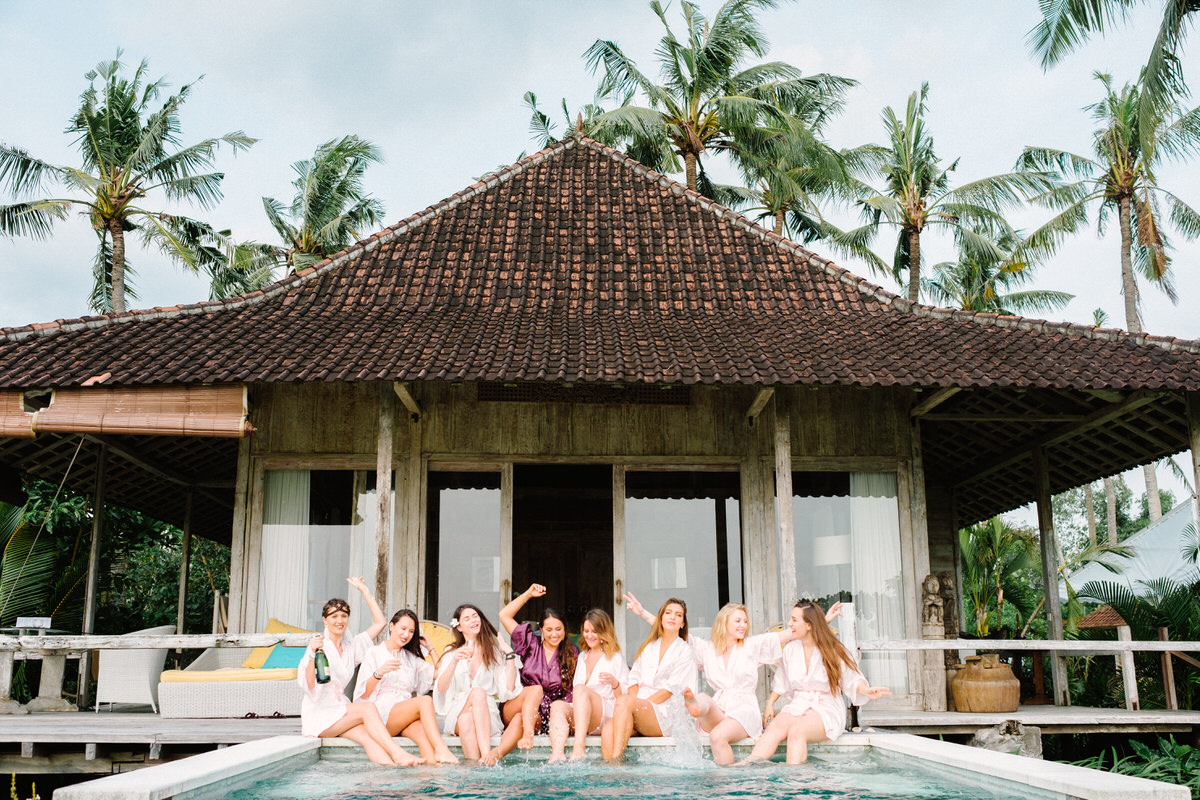 While writing these and done some researches I just realized that almost all the villas are managed by Elite Havens. Elite Havens Luxury Villa Rentals and Management is Asia's market leader in high-end private accommodation vacations, welcoming over 80,000 guests a year. Established in 1998, the company has a spectacular hand-picked portfolio of more than 300 exclusive havens in Bali, Lombok, Phuket, Koh Samui, Sri Lanka, Japan, India, and the Maldives. You can also click their website for more info about villas for wedding in Bali.
See also:
How To Choose The Perfect Bali Wedding Venues
7 Breathtaking Cliff-Top Wedding Venues
5 Best Seminyak Luxury Wedding Villas