The Most Instagrammable Bali Photo Spots – Part 1
&nbsp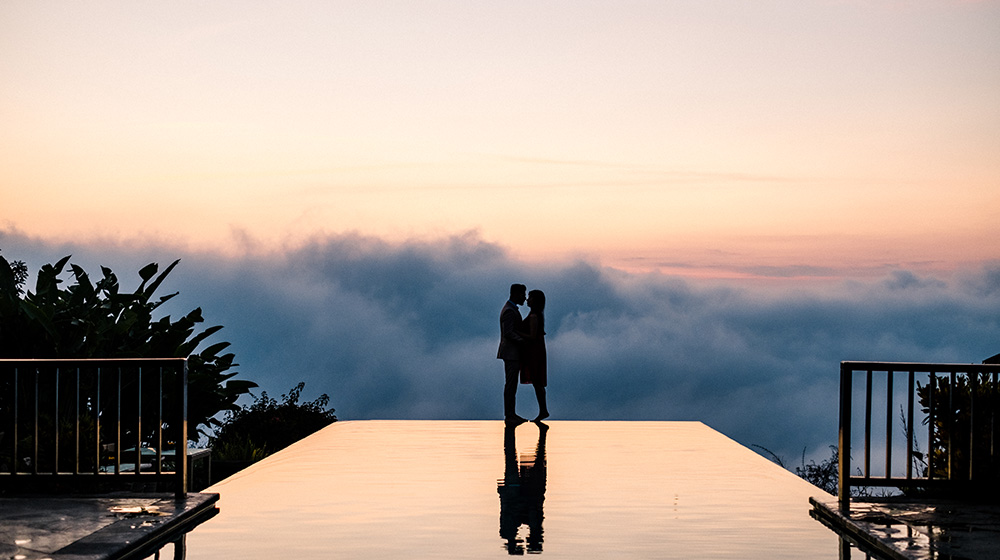 Bali is a living postcard, an Indonesian paradise that feels like a fantasy. Many things to see in Bali, varied landscape of hills and mountains, rugged coastlines and sandy beaches, lush rice terraces, dramatic waterfalls, all providing a picturesque backdrop to it's colorful, deeply spiritual and unique culture. Capture your engagement or honeymoon memories in most of iconic Bali photo spots!
Ubud offers more than just a destination to eat, pray and love. It has green hills, ancient and powerful rivers, terraced rice field, and an abundant of art. Art is everywhere – on the architecture of a temple, on an intricately carved statue being sold in a shop, on the masterpieces in the museums, on the offerings on the streets, and all the tiny details that make Ubud unique and beautiful.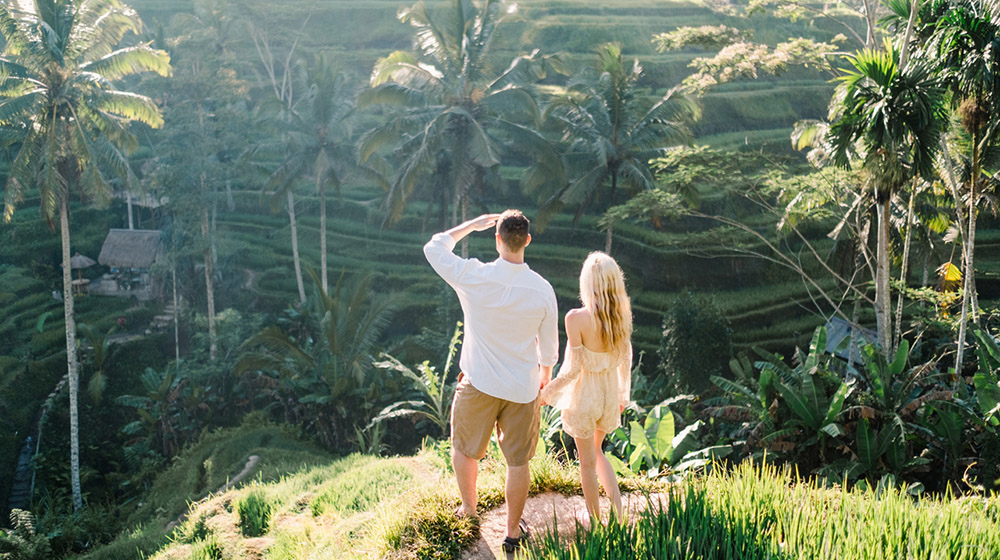 Tegalalang Rice Terraces in Ubud
I love Ubud for the fact that it does not only look good but also looks good on pictures. It is very photogenic and romantic – making Ubud a popular choice for many of my clients to do their honeymoon or engagement photo shooting.
Routes for Ubud photo spots:
Tegalalang Rice Terraces
Sacred Monkey Forrest
Campuhan Ridge
Blangsinga or Tegenungan Waterfall
Kintamani is another Bali photo spot. It's a village on the western edge of the larger caldera wall of Batur Volcano in Bali. It is on the same north-south road as Penelokan and has been used as a stopping place to view the Batur Volcano region.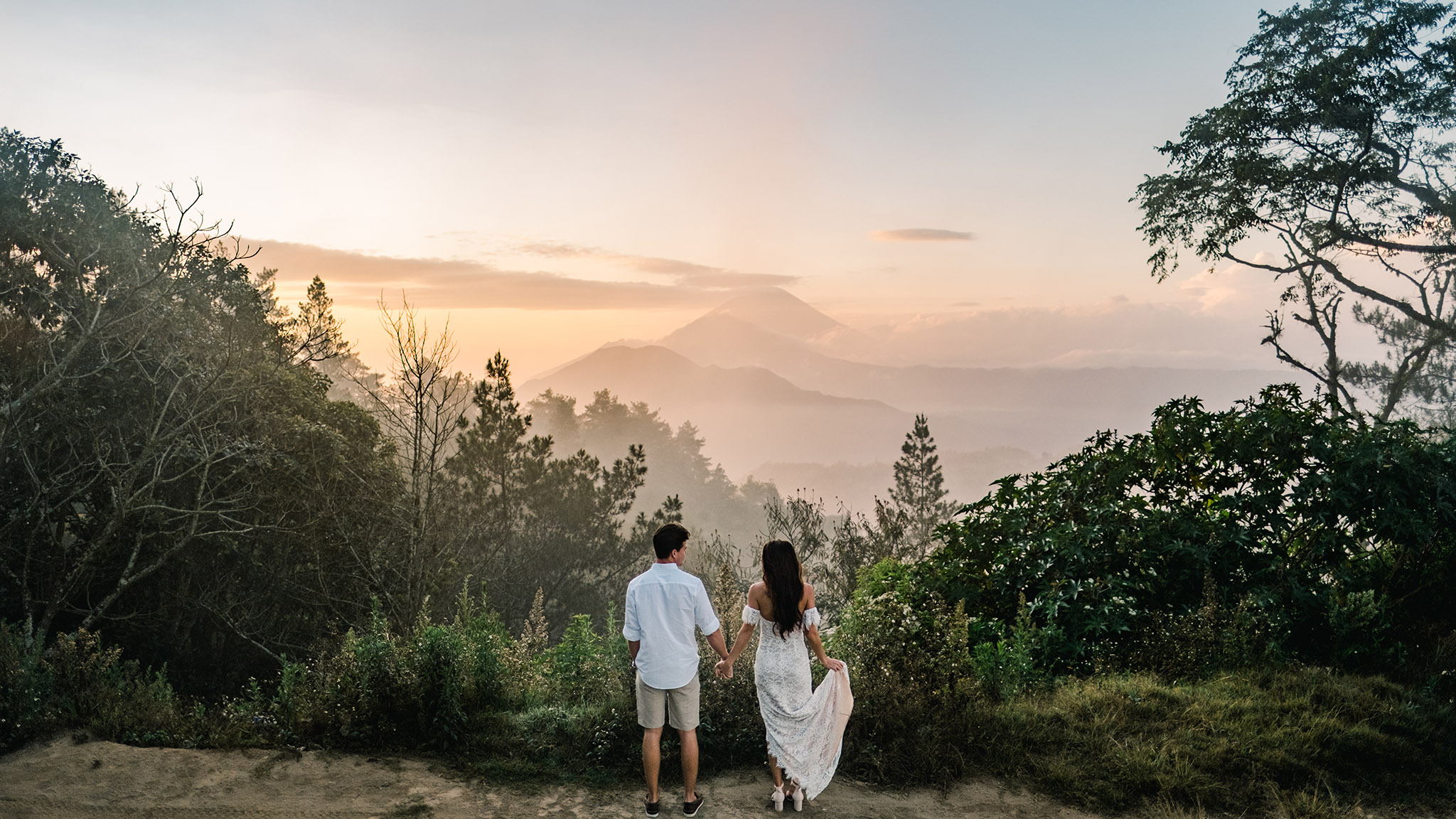 Mount Batur View in Kintamani
Having to be photographed here will make your Bali experiences more exciting and thrilling with lots of sightseeing which will be worth remembering.
Routes for Kintamani photo spots:
Pinggan Village
Mount Batur Volcanic View
Batur Lake
Bedugul is the name used to cover a large area of the central highlands of Bali around the villages of Bedugul itself, Candikuning, Pancasari, Pacung and Wanagiri (amongst others). This is an area of great natural beauty.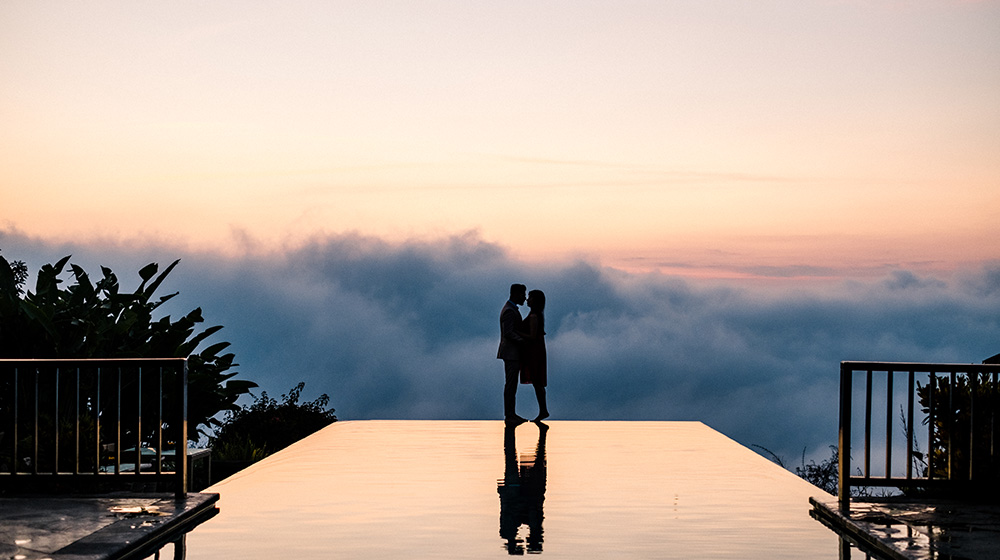 Getting to Bedugul will need around two hours drive from Denpasar, it's better to get here as early as possible if you want to catch the magnificent sunrise in Tamblingan Lake.
Routes for Bedugul photo spots:
Tamblingan Lake
Munduk Waterfall
Munduk Moding Plantation
See The Most Instagrammable Bali Photo Spots – Part 2
Comments
comments