Bali is a living postcard, an Indonesian paradise that feels like a fantasy. Many things to see in Bali, varied landscape of hills and mountains, rugged coastlines and sandy beaches, lush rice terraces, dramatic waterfalls, all providing a picturesque backdrop to it's a colorful, deeply spiritual and unique culture. Capture your engagement or honeymoon memories in most of the iconic Bali photo locations!

Seminyak is a beach resort area at the southern end of Bali, Indonesia, with many luxury hotels, villas, and spas, as well as high-end shopping and restaurants. Sleek bars and clubs with busy sunset scenes line Seminyak and Petitenget beaches, which are wide, west-facing stretches of Indian Ocean shoreline with grey sand and good surfing conditions. While Canggu is a coastal village and an up-and-coming resort area that is roughly situated between Seminyak and Tanah Lot. The coastline comprises different alluring black-sandy beaches, almost all with surf breaks that are popular haunts of surfers from around the world.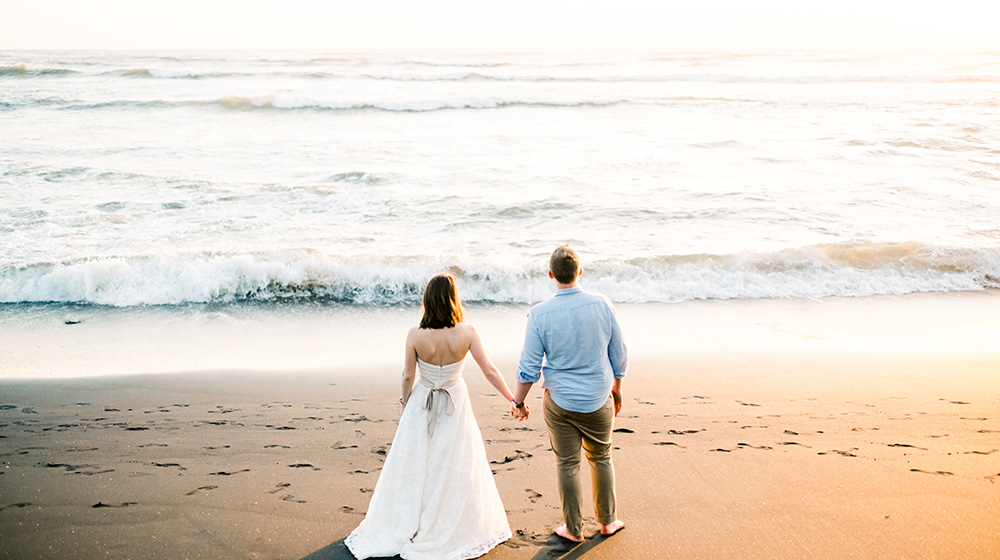 Canggu Beach on Sunset

Photoshoot in the middle of the beach, rice fields, and street art, yes it is possible here! It's an incredible destination for travelers, digital nomads, surfers, hipsters, vegans, dog lovers, and everyone in between.
Routes for Seminyak and Canggu photo spots:
Canggu Rice Fields
Seminyak Beach
Canggu Beach
---
Jimbaran and Uluwatu are home to many of Bali's best beaches. These are the area in Bali to find a panoramic cliff-top and best views of the majestic Indian Ocean that you rarely find anywhere else on the island. As a general tip, I would always make sure that the client's safety comes first and that includes checking on the tide before we do the photoshoot.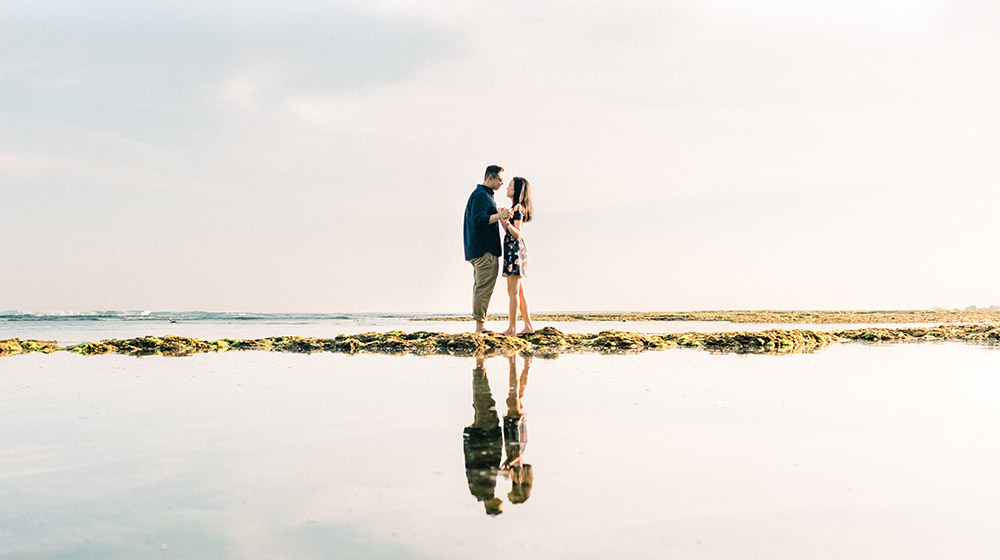 Melasti Beach in Ungasan
Routes for Jimbaran or Uluwatu photo spots:
Balangan Beach
Melasti Beach
Nusa Dua Beach
---
Getting a little bored of Bali picturesque and hate the massive crowds that seem to be everywhere lately? Bali may be has a lot of great places to take photographs but do remember that Bali always has many more places to explore! The trio of Nusa islands:
Kelingking Beach at Nusa Penida Island
Nusa Penida, Nusa Lembongan, and Nusa Ceningan are only a short boat ride from Bali, and better yet, they have not been exposed to the tourism boom as quickly as Bali has. And the landscape? Much better! As boat timing to this island is very limited, we have to stay for one night on the island if we do the shoot here.
Routes for Nusa Islands photo spots:
Nusa Lembongan and Ceningan
Nusa Penida
---
Sanur is a seaside town in the southeast of the island of Bali, in Indonesia. Its long stretch of beach offers shallow waters. Colorful jukung fishing boats rest on the sand, backed by a paved cycling path. The Pura Blanjong temple is built from coral and has inscriptions dating from the 10th century.
Sunrise at Sanur Beach
Known for its laidback atmosphere, Sanur maintains its wealth in arts and culture, making it an ideal destination to enjoy the best of both eras, classic and contemporary.
Routes for Sanur photo spots: