K&F: Bali Wedding at Puri Wulandari Ubud
&nbsp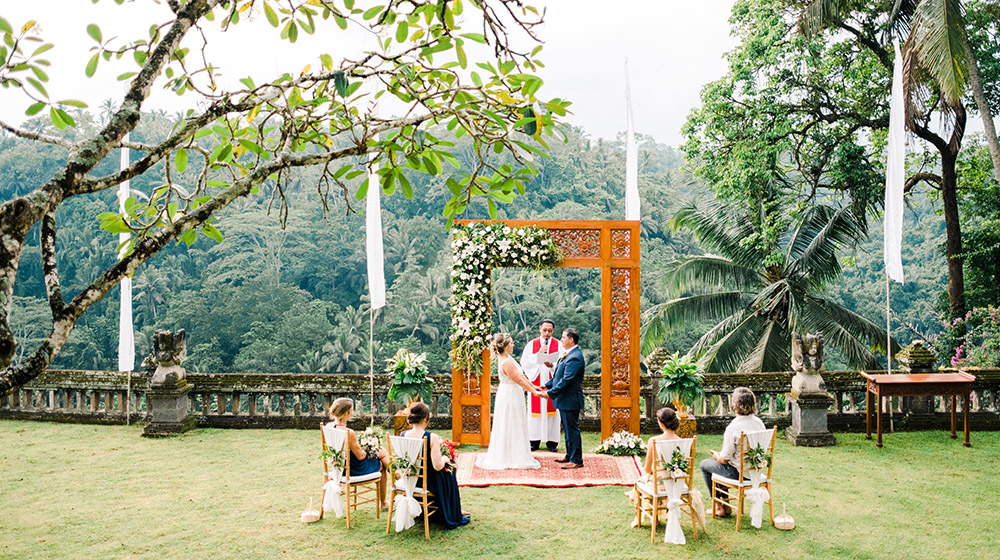 Bali wedding at Puri Wulandari Ubud of Kristen and Frank. At the beginning of the year, Kristen and Frank held their wedding with their closest friend in Ubud.
With the fresh tropical tranquil nature, the distant sound of age-old rituals, and the high-quality service, Puri Wulandari is favourites amongst newlyweds and those who seek romantic times. The location is very huge surrounded by greenery. This hotel is my favourite venue in Ubud for a wedding.
From Kristen and Frank: "ABSOLUTELY AMAZING! Getting Gusmank to photography our wedding was the best decision EVER! To us, photography was the most important element to our wedding as we only had a small elopement so sharing the day with friends and family back home was my top priority and Gusmank delivered 110%! The love for his craft truly shines through in his work. He makes you feel comfortable and at ease in front of the camera so you're photos come out natural. He has such an eye for beauty and placement, he'll make your photos look EPIC! Our expectations have far been exceeded! Can't thank you enough Gusmank!"
Congratulations for your Bali wedding at Puri Wulandari Ubud!
Comments
comments