J&J: Sunrise to Sunset Bali Prewedding Photography
&nbsp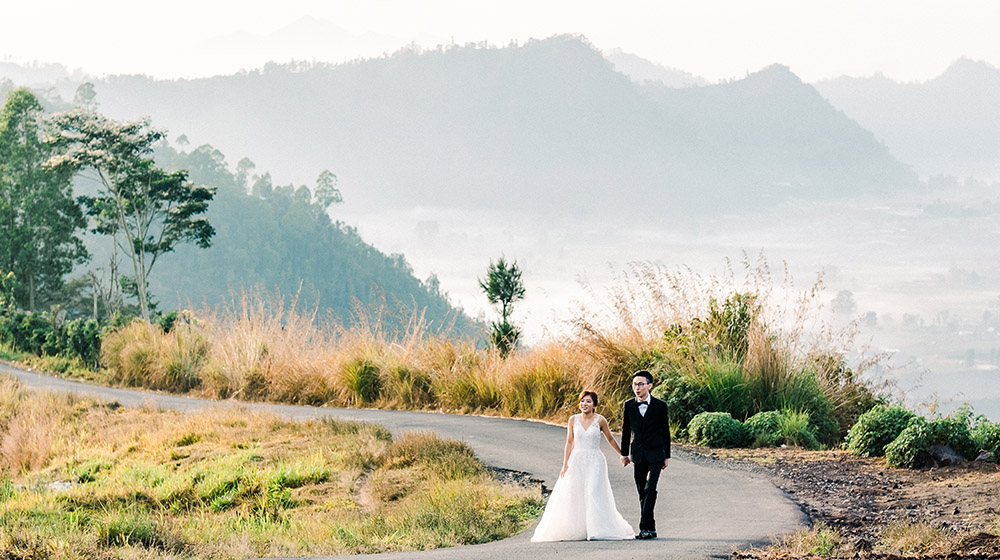 While the beautiful nature of Bali is not only about white sand beaches, sunset or surfing, magnificent rice terrace. Bali also has gorgeous volcano scenery located in Kintamani area. Kintamani located around 2 hours drive from Denpasar, so we had to depart very early in the morning. When you have arrived in this location you know why it's worth to wake up early, especially for Bali prewedding photography.
We started this Bali prewedding photography of Jun Hao and Jing Yi session in Pinggan, Kintamani. Pinggan village well known for it's beautiful morning fog scenery with astonishing volcanoes on the background.
For the second location we headed to rainforest near Pinggan villages. It's a beautiful greenery location in Kintamani area.
We move to Nungnung Waterfall for our third location. This is my first time shooting in Nungnung despite the stairs the location is very worth it. Nungnung Waterfall is rated as one of the best Bali waterfalls, and it definitely lives up to it's name. It's located high in the mountains of Bali. Making the air cooler and the scenic drives through the palm tree roads way more beautiful.
We ended this Bali prewedding photography session in my favourites beach in Canggu on sunset.
Comments
comments